Long-Term Mortgage Rates Are Starting To Decline In The US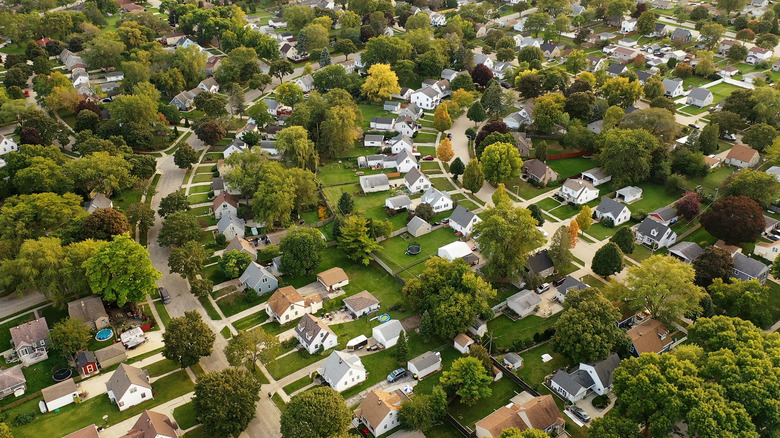 Lena Platonova/Shutterstock
It's no secret the housing market has seen a massive uptick in long-term mortgage rates, and in the last year the numbers have skyrocketed. Just over three weeks ago, the average was sitting at 6.58%, whereas the year before saw it at 3.11%. The jump has affected millions, but according to "PBS NewsHour," the Federal Reserve had to raise shorter-term rates last spring. This was a move intended to appease the inflation that was taking over the country, one of the highest the U.S. has seen in decades. By bumping short-term rates .75% four times throughout 2022, long-term rates were nearly 4% up from the usual key standard.
There's hope on the horizon for homeowners and buyers, though, as the rate has begun to go down in the last month. For three weeks now, long-term rates have inched lower, giving some reprieve from the sky-high numbers that resulted in a 20-year high for mortgages. While the numbers are small, it's still a big step in the right direction after so many months of rising rates.
A slow decline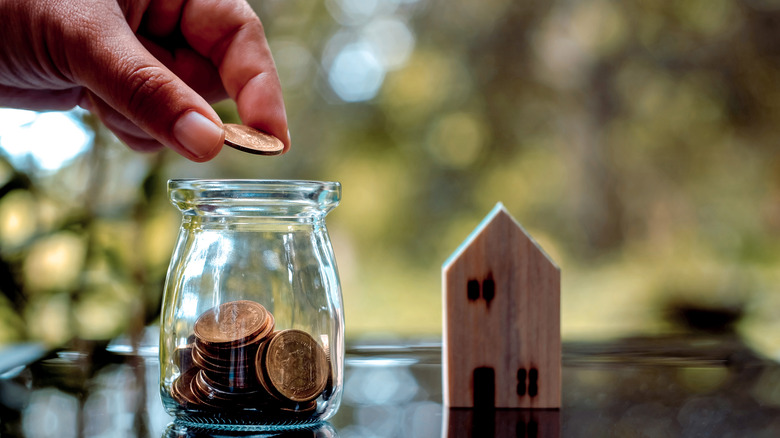 Madcat_Madlove/Shutterstock
The housing market has seen a decline since January, which was a massive turnaround from the year before when houses were selling like hotcakes. Where once people were buying and selling properties like crazy, the last year has seen a halt in this busy market. This is due in large part to the average 30-year fixed-rate mortgage shooting to double what it was nine months ago, creating hurdles for anyone who has to find the money to meet these demands when purchasing a new home.
Recently, reports have shown that long-term mortgage rates have dropped for three weeks consecutively, with the most recent number falling to 6.49% from 6.58%, per The Hill. According to Keeping Matters Current, there have also been signs that the heavy inflation, which has been at its highest in decades, might begin to "deflate" and loosen its grip on the country. As long as inflation dips, mortgage rates can begin to drop as well, since the two tend to go hand in hand.
Rates might continue to drop after a brief increase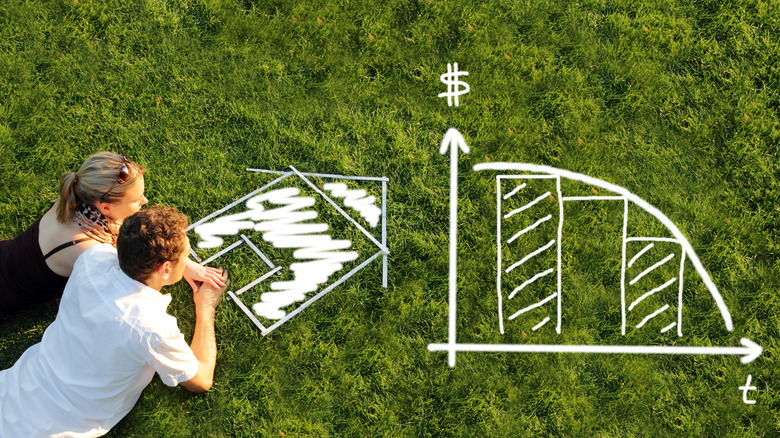 riopatuca/Shutterstock
It could take a bit of time to see more dips in long-term fixed mortgage rates, though, as U.S. News & World Report reported that Federal Reserve Chair Jerome Powell gave people reason to expect a slight increase in key interest rates in December. This would cause them to go up by half a point, but they're then expected to drop back down to a more tolerable quarter point in February or March 2023. It might not be an immediate change, but it'll certainly ease homebuyers' and homeowners' worries over mortgage payments.
Since the spike in inflation and rates, people who were looking to purchase properties this year have had to adjust their plans significantly. The jump from a fairly standard 3% range to 6% and above has meant that many people had to put their buying intentions on hold. As CNN noted back in mid-November, October marked the ninth consecutive month in which U.S. house sales had dropped in 2022.