Mortgage Rates Are About To Set A 20-Year High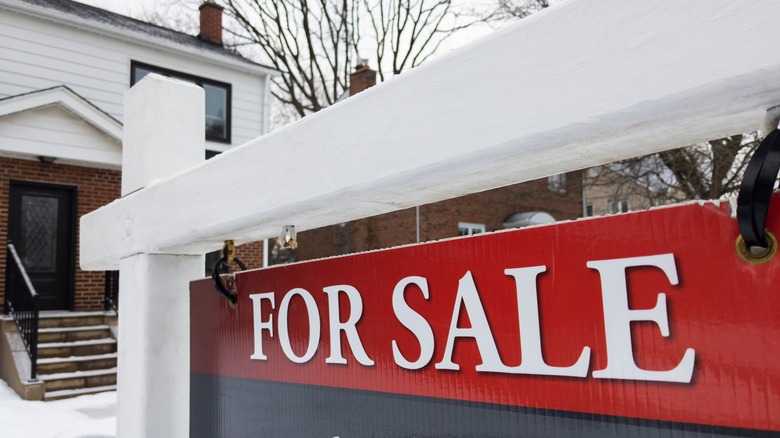 Elena Berd/Shutterstock
Amid a backdrop of soaring inflation and a red-hot housing market that's finally showing signs of a cooldown, the average rate on 30-year fixed-rate mortgages is now at its highest point since 2002, according to CBS News. This comes at a time when housing is less affordable compared to recent years, which is in large part due to a pandemic-era housing boom that saw home prices increase by 43% in just two years, as prospective homeowners and investment firms sought to capitalize on historically low-interest rates.
Although home prices have fallen in Las Vegas and other key markets as a result of skyrocketing mortgage rates, individuals and families waiting for a 2008-style housing crash in order to enter the market are unlikely to see these prices fall quite as drastically as they may hope. To date, housing affordability is down nearly 30% (per CBS News) from a year ago, with many locales across the country experiencing less affordable options despite a drop in home prices. Unfortunately, as wages remain stagnant and do not meet current interest and inflation rates, housing affordability is unlikely to improve dramatically in the short term.
Homes are becoming less affordable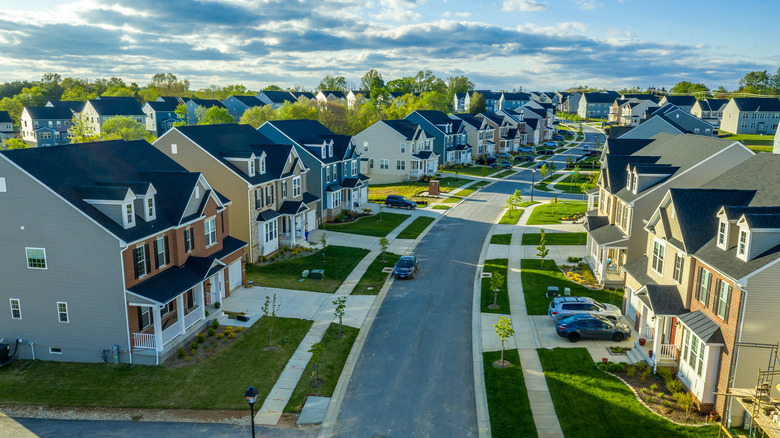 tokar/Shutterstock
While quality real estate listings are still tricky to find in some of the nation's hottest housing markets, the recent mortgage rate spike has seen home sales slow at a meaningful pace. In fact, according to Forbes, existing home sales have dropped nearly 20% from last year as prospective homeowners crunch the numbers on increasingly lofty monthly payments for their dream homes. However, housing scarcity has only gotten worse since the pandemic. Some experts relate this to single-family homebuyers relocating to smaller markets while mortgage rates were low, but a look at some of America's most competitive housing markets paints a different picture.
According to Finger Lake Times, a variety of East Coast cities have seen a large number of institutional investors buy up a significant percentage of homes on the market, especially in struggling and up-and-coming neighborhoods. In particular, research shows that investors scooped up nearly a quarter of one- to four-unit homes in Philadelphia during the height of the pandemic. As such, it might not come as a surprise to some that cities like Philadelphia are struggling with a combination of few quality listings and remarkably high housing prices (per The Philadelphia Inquirer) despite rising mortgage rates.