IKEA Or Target: Which Has The Cheapest Area Rugs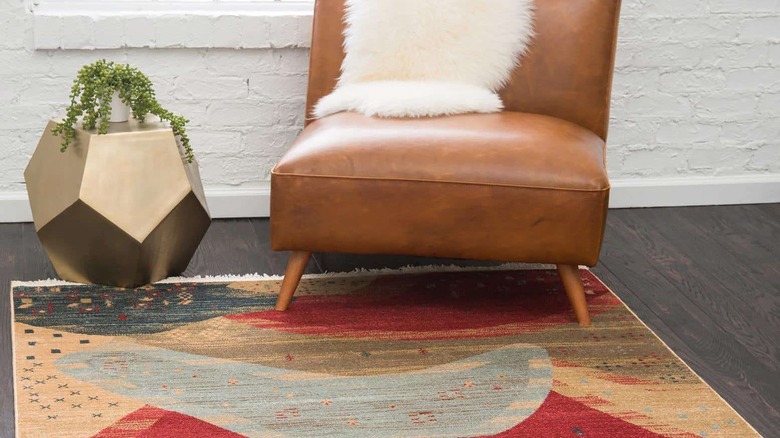 DesignStock09/Shutterstock
Area rugs are more than an interior decorating staple. They liven up a room while protecting your flooring and provide extra coziness without forcing you to cover your home's hardwood flooring completely. Plus, area rugs offer an inexpensive solution for redecorating just about any space in the house without the fuss of an extensive renovation. 
However, there may be a catch. When you first embark on your search for the perfect area rug, you're likely to come across some pricey examples when browsing through your favorite stores. The good news is you won't have to give up on quality and beauty if you're working within a tight budget. With that in mind, we found some exquisite choices that you can nab at a bargain price, specifically at Target and Ikea, two establishments that are best known for their home goods.
We compared Ikea and Target to see who has the cheapest area rugs. Here's what we found.
Comparing the options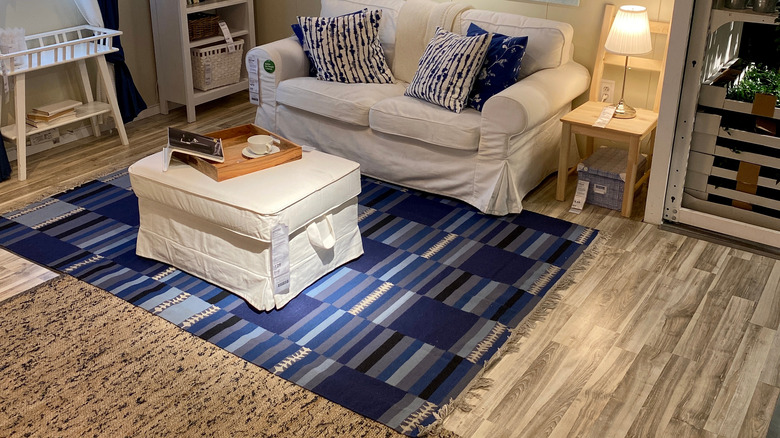 ZikG/Shutterstock
Ikea offers a wide variety of area rugs in different sizes, textures, and styles. Although their most affordable products are in the $50 range, most fall between $50 and $150. 
The Vindum is a high-pile rug that comes in three colors — white, blue-green, and green, — and is crafted from synthetic fibers. With an average rating of 4.8, some customers mention the soft texture and easy maintenance, while others bring up some issues with the effect of vacuuming on the pile.
The Sönderöd is another high-pile choice fabricated from synthetic fibers and crafted to decrease sound on a hard surface, as mentioned by its designer, Gunnel Sahlin. Customers give this rug an average of 4.8 while touting its soft texture and its ability to roll out flat without any issues. However, others expressed concerns with the color combination having more green than blue.
Finally, the Cykelväg is an attractive choice for those seeking an affordable area rug to deploy during the holidays. Featuring a $50 price tag and festive pattern that channels Scandanavian folk art, this low-pile option showcases what Ikea's most affordable area rugs bring to the table.
Target has more affordable area rugs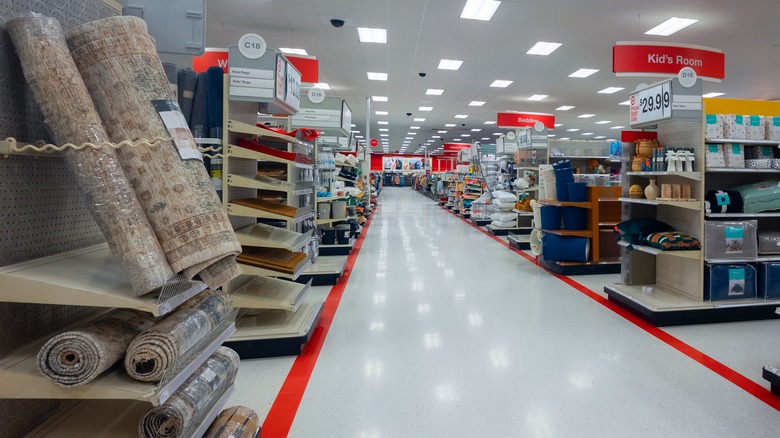 Mahmoud Suhail/Shutterstock
Target carries a sizable selection of area rugs that range in price from around $50 to $275 and tends to have more affordable options than Ikea. One of the cheaper options is the Threshold Medallion Tuft and Hook Rug, which comes in three different color combinations: gray, red, and yellow, combined with white. 
It has a low pile and can be machine washed, though one customer review mentions difficulties in achieving a spotless appearance after a laundry cycle. In addition, there are no remarks about it being safe for machine drying. Thus, you might consider hanging it to dry.
The rug is manufactured from synthetic fibers, specifically polyester, and has a latex backing. With a rating average of 4.7, customers have commented on the pattern but also have recommended choosing a darker color to hide any residual dirt or stains that do not come out after washing. There are also mixed reviews regarding vacuuming. Some buyers have had trouble with snagging, while others claim to have no issues with vacuuming this product.
Also, for those seeking an affordable area rug in neutral tones, Target also offers an attractive offering from NuLoom. For just over $45, this rug purports to provide impressive durability for the price, and its understated style shouldn't clash with too many interiors.