The Best Place To Live In Wyoming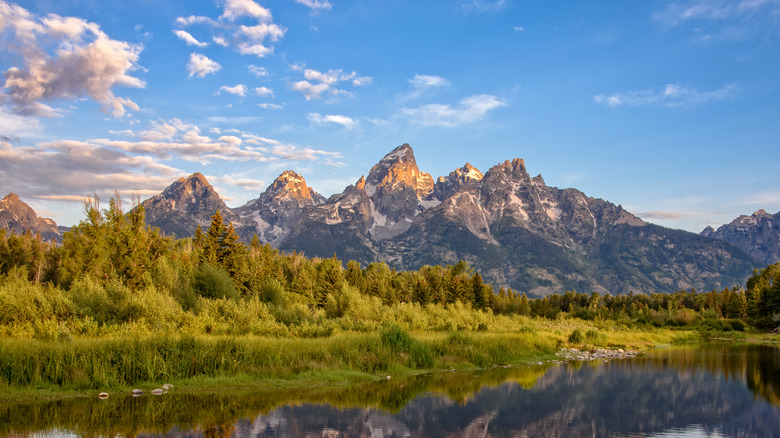 R K Sewell Photography/Shutterstock
Whether contemplating a move out West for the slower lifestyle or for a work opportunity, buying a home in Wyoming could be a rewarding and financially sound decision. The state, known as the Cowboy State and the Equality State, is the 10th largest in size but also the second to last when it comes to population. Wide open areas, stunning natural features, including Yellowstone National Park, and the clean air make this a location that's worthy of consideration for anyone that loves the outdoors, according to Movingist.
The area may also be affordable with moderate to lower home prices and no state income tax to reduce your earnings. If you plan to open a business here, Wyoming is very business-friendly without any corporate income tax or gross receipt tax like other states. If it all sounds like a good decision, you still have to decide on a city. Where is the best place to live in Wyoming? There's one place that really seems to stand out.
Find out what Cheyenne has to offer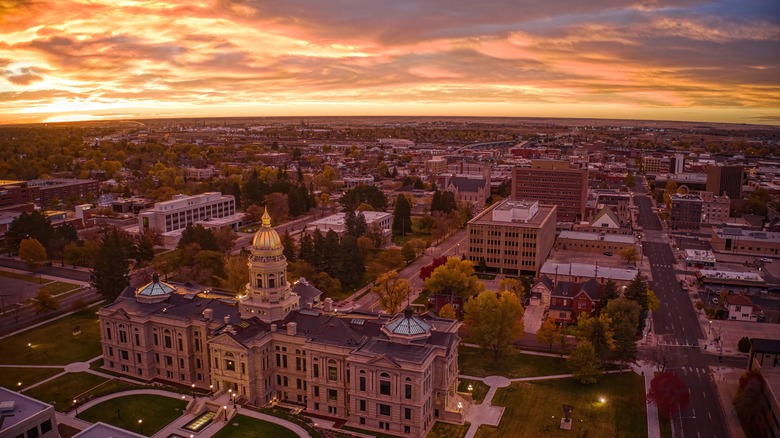 Jacob Boomsma/Shutterstock
Cheyenne, Wyoming, is the best place to live in the state for numerous reasons. It's the largest city in the region and the state capital, and it's ideal for those looking for a higher quality of life. It's a fantastic place for those who love the outdoors, whether you want to spend your time hiking or skiing. It's also home to the Guernsey and Glendo Reservoirs, both of which are perfect for long days on the lake fishing. Finally, with its location off I-25, it's easy to get around throughout the region, even to Colorado's ski resorts for a long weekend.
Cheyenne also offers plenty to do, including two community theaters, 15 museums, and fun festivals and citywide activities like Cheyenne Frontier Days and the Artwalk, as noted by RE/MAX Capitol Properties. Students here attend Laramie County School District #1, which is highly rated, and the University of Wyoming is just 45 minutes from the city center. With a long history that dates back to the Black Hills Gold Rush and more modern developments and homes, Cheyenne is a unique blend of character and charm while meeting the needs of modern residents.
Cheyenne's cost of living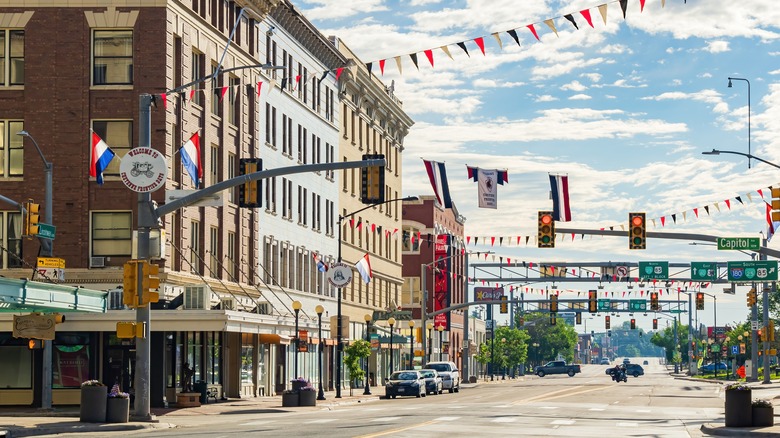 Kit Leong/Shutterstock
While the quality of life in Cheyenne is one of the best reasons to live here, the state capital also boasts a fantastic cost of living. PayScale reports the city's housing costs are 9% below that of the national average, and it will cost you about 20% less in utilities. As of December 2022, the median home cost was $363,733, and the median rent was $1,1111, which is a bit above the national average. In addition, food and grocery costs are about 5% higher here than nationally, but healthcare is about 2% less. Overall, the cost of living in Cheyenne is about 5% below the national average.
Niche shares that the median household income in Cheyenne is $68,611. The site also ranks the city fifth out of 30 as the state's most diverse place to live and number six as the best place for young professionals. Home to over 64,000 people, with a sparse suburban lifestyle where 69% own their home, this is a place that has a lot to offer for those looking to buy a home.