The Best Real Estate Markets To Consider If You're Buying A House In 2023
Thomas Northcut/Getty Images
The real estate market is changing rapidly, and knowing when to buy or what to buy in some regions could be difficult. As you look to 2023 to decide if now is the time to buy a home, you may be considering key decisions, like determining where you want to live, area schools, the must-haves that would enhance your quality of life in the home, and your budget, as noted by Quicken Loans. You may also be focused on ensuring that you can afford the loan, depending on the type of mortgage loan you choose and your overall down payment.
Assuming you can find your dream home, the one that fits your budget and has all of the features your family need, is 2023 going to be a good time to buy a home from a financial perspective? While it may be best to speak to your financial advisor about the local climate and your financial health when making this decision, there are some areas of the country that should fair well in terms of being profitable places to buy a home.
East Coast areas to consider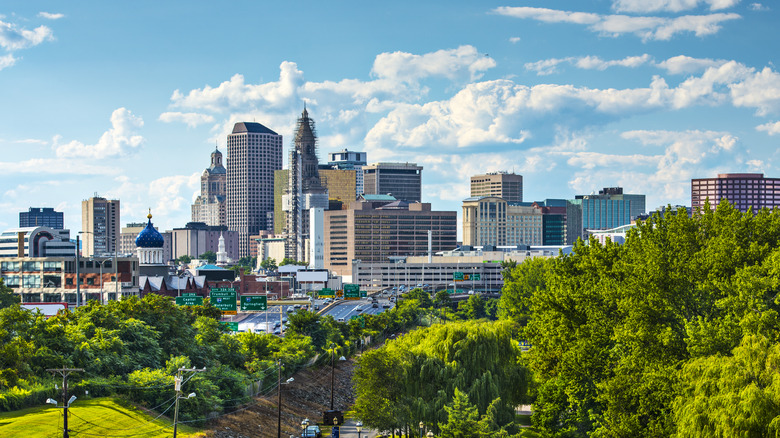 Seanpavonephoto/Getty Images
Two factors that impact the condition of the real estate market include how fast homes will sell and how much homes will cost. Some areas of the country are likely to see more sales, with better sales growth because of stronger economies and near larger employment centers. 
Some of the best real estate markets are on the East Coast, according to Realtor.com. The site named the Hartford-West Hartford, CT area the top contender across the U.S., noting a projected 2023 sales growth of 6.5% over 2022 and an expected 8.5% increase in home prices. The Hartford, CT area has steady employment rates, especially in construction, trades, education, and health services, according to the U.S. Bureau of Labor Statistics. Rocket Homes shares that the median sold price of a home in November of 2022 was $234,880, an increase of 6.8% from November 2021.
The Worcester, MA-CT area also ranks well with 2.5% sales growth and 10.6% price growth. In addition, the Buffalo-Cheektowaga, NY, area is also considered a primary opportunity, ranking at number 5 on the site's list of top markets. Expected sales growth in 2023 is likely to be 6.3%, and price growth should hit 6.00%. Other East Coast areas include Columbia, SC, the Chattanooga, TN-GA area, and the Augusta-Richmond County, GA-SC area. 
Other U.S. regions with the best real estate market for 2023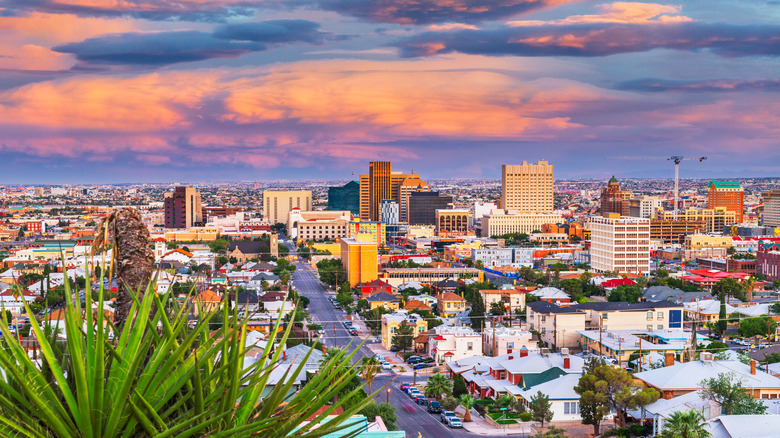 Sean Pavone/Getty Images
The Realtor.com list named a few other locations across the country as top contenders for market growth and health in the coming year. El Paso, Texas, was ranked number 2 on the list with expected sales growth of 8.9% and expected price growth of 5.4%. El Paso is in the top 20% across the country with its positive economic growth that supports business growth and development, as noted by City of El Paso, and has one of the largest manufacturing centers in North America. Rocket Homes notes the median sold price of a home here was $219,917 in November of 2022, a 15.1% increase from the year before.
The Louisville, KY-IN region is also hot, expected to see a 5.2% increase in sales and an 8.4% increase in prices. The Midwest may do well within the Grand Rapids-Wyoming, MI region, with price growth poised at 10% and sales growth expected at only 1.6%. Toledo, OH, should also be promising, with 4.2% sales growth and 6.7% price growth. By comparison, Realtor.com shares that the overall U.S. is expected to see sales growth fall by 14.1% and price growth increase by only 5.4%, indicating that some areas are likely to be much more in demand than others. Buying a home should be about your needs and affordability, but it is a long-term financial commitment you should feel comfortable making, too.