Dave And Jenny Marrs From Fixer To Fabulous On Their Favorite Features Of Historic Homes - Exclusive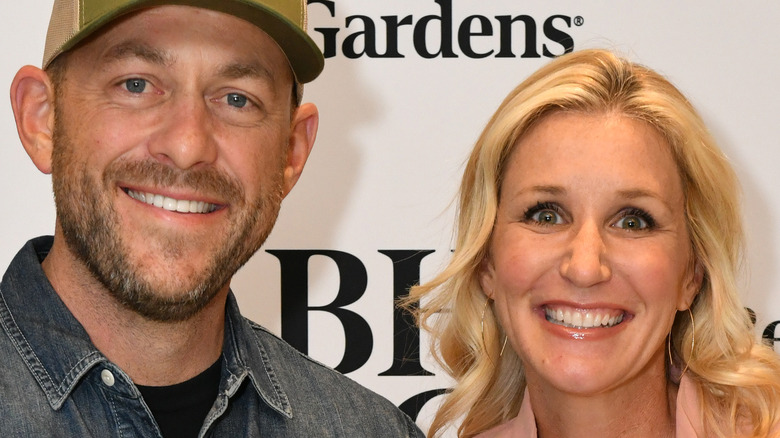 Craig Barritt/Getty Images
Preserving the history of older homes is a passion for Dave and Jenny Marrs. The couple breathes life back into older houses throughout northwest Arkansas, where they call an old farm in Bentonville home. "The process of restoring [our farmhouse] back to what it was is an ongoing process that will probably never end, but we're taking it one day at a time, and the maintenance is keeping up with it while our kids are being raised," Dave Marrs says in an exclusive interview with House Digest.
On the HGTV show "Fixer to Fabulous," Dave and Jenny Marrs help others find their dream home with a little history of their own. With over 20 years of experience, the two expertly restore these homes to their former glory. But even after nearly two decades, there are still features that get them excited from the moment they see them. These features, if you're so lucky to have them in your home, are treasures with a little link to the past.
The details make a difference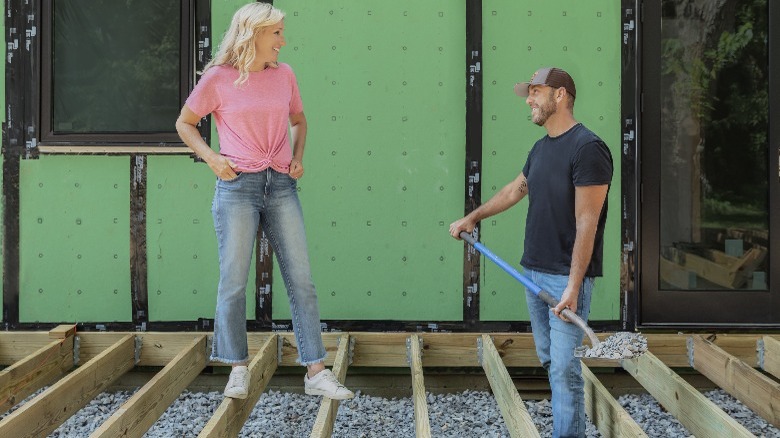 Older homes were built to last using materials meant to stand for centuries. "As far as good bones, pretty much all older homes have good bones," Dave Marrs explains. "They were built, a lot of them, with hardwood like oak, so they stand the test of time even more so than homes that are built today."
But it's the details that were originally put in their home that usually capture people's attention. "[T]he character of the home," Jenny Marrs says. "I think any old house has a lot of character that's inherent to the home based on the time that it was built. We love all of the details, the millwork, the unique angles, the original floors, what's hidden behind the walls. All of that good stuff is what we love and try to preserve."
Historic houses stand out from modern homes for their unique features. "[With] a lot of these old homes, what is so iconic about them are the details that they put on the outside of the house," Dave Marrs continues, "which you don't see as much anymore. . . . You've got all the brick; you've got all the right things on the outside, but there's attention to details on the inside. There is attention to detail, like the trim and the corbels and different things, that make these old homes so unique."
Watch the new season of "Fixer to Fabulous" at 9 p.m. ET/PT on HGTV and discovery+.