What You Need To Know About Shipping And Delivery At IKEA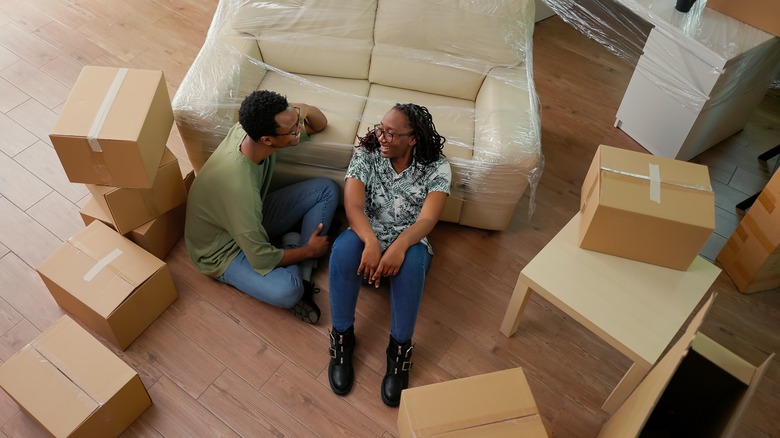 DC Studio/Shutterstock
Finding stylish yet affordable home décor and furnishings is what most of us strive to do. It's no wonder, then, that the Swedish retailer Ikea is one of the most popular places to find such furnishings at a low cost. The company was founded in 1943, and now has about 458 stores around the world, per Statista. And despite the reasonable prices of their products, they raked in about $226.78 billion from the U.S. alone in 2021.
If you're hoping to soon purchase something from Ikea, whether it's a desk or a floor lamp, it's important to be aware of their shipping and delivery procedures. Every store conducts online sales differently, so we've taken note of important details about Ikea's process all customers should be aware of. So if you have an online shopping cart full of items, take a look at what you should know before clicking the checkout button.
Different options at various costs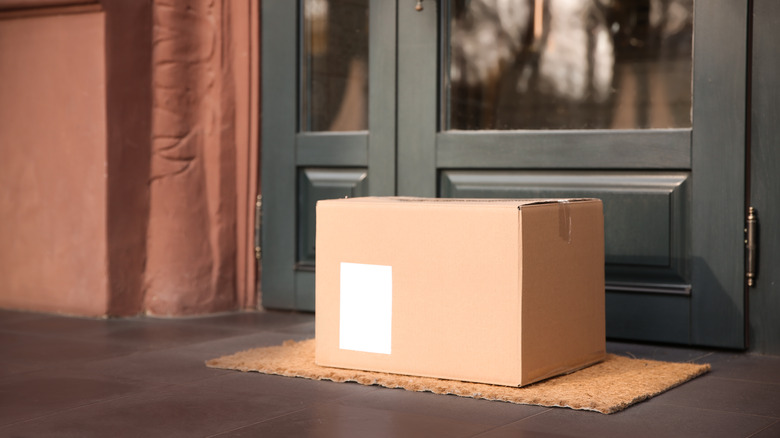 New Africa/Shutterstock
According to Ikea, there are various shipping and delivery options you can choose from depending on your needs. For small orders, the price for delivery starts at $6 and can increase depending on weight and size. Once shipped, Ikea will send you a tracking number, and there will be no request for a signature. However, if you're purchasing larger items, the price for standard delivery will start at $29 for non-Ikea Family members, and $19 for those who do have a membership. 
If you need the item dropped off on your doorstep on a specific day, you can pay $49 and choose the date, and the delivery provider will give you a time frame for arrival the night before. If you're not one for heavy lifting, there's also an option that starts at $79 for in-home delivery. It's the same process, and you'll even be able to tell them which room to drop it off in. Note that the delivery date depends on where you live, but will be provided before you pay for your items. If you'd like to save on shipping, Offers.com says there's an option to pay $3.99 to pick up your package at a FedEx near you.