The Best City To Live In If You Love Hiking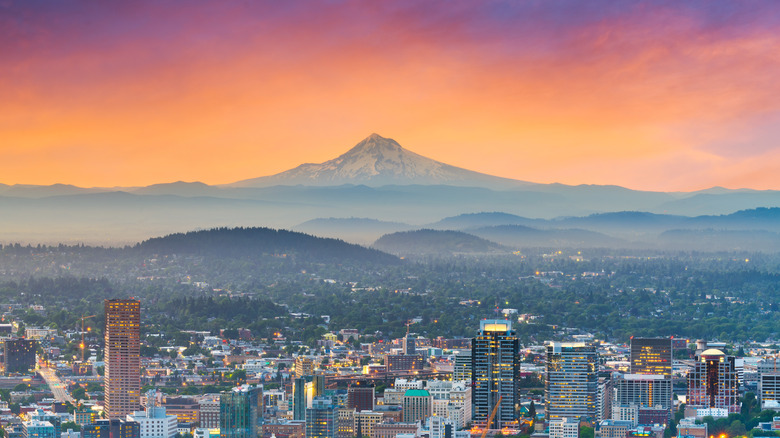 Sean Pavone/Shutterstock
People are spending more time indoors than ever before as work-from-home situations become commonplace and many crave the comfort of their own curated spaces throughout the day. However, that does not mean a desire for outdoor exploration no longer exists. Statista found that nearly 59 million Americans went on a hike in 2021, which is more than at any point in the last decade. Socializing has become more than dinner with family and coffee dates with friends; it also means harmonizing with nature.
Whether you do it frequently or every once in a while, going for a hike tends to leave you feeling accomplished once you've finally made it back to your ride. You almost always return home feeling relieved by the fresh air, invigorating exercise, and surplus vitamin D. So, what's the best city to live in if you love hiking? Lawn Starter ranks Portland as the ultimate city for hikers with an overall score of 68.37, thanks to its array of nearby hiking destinations and abundance of quality hiking shops.
Portland's best hiking spots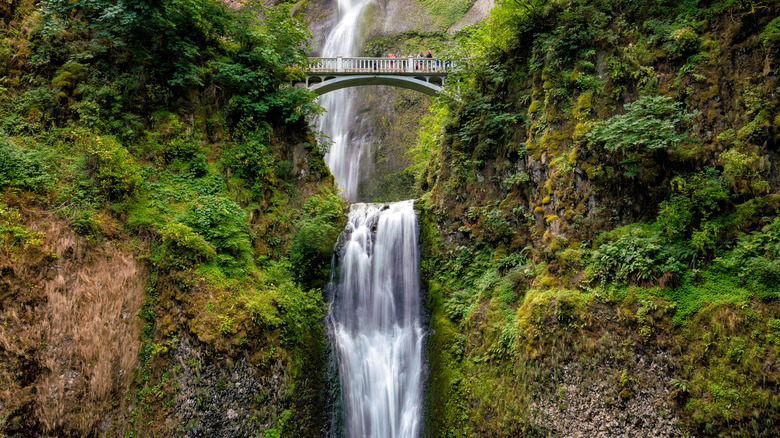 f11photo/Shutterstock
Portland has more than 200 known hiking trails, which may seem intimidating when deciding where to go. However, the City of Roses has it all when it comes to charming walks through the woods, from mountains to waterfalls.
Starting with some of the best trails, Planet Ware recommends Lower Macleay Park to the 1914 Pittock Mansion and the Blue Loop trail that goes through Mount Tabor park. What is unique about the five miles of Macleay Park is that this trail takes you through nature and the city, appealing to many different interests. You can also take a detour to see rehabilitated wildlife at the Portland Audubon Society. On the other hand, Mount Tabor is an extinct volcanic cinder cone, and you will find at least two water spots along this three-mile hike.
If you want to view some mountains, waterfalls, or hot springs, you may want to check out Marys Peak, Mount Hood, Latourell Falls, Bridal Veil Falls, and Bagby Hot Springs. Marys Peak is the tallest on the Oregan Coast, reaching more than 4,000 feet, and Mount Hood rises to an altitude of 11,249, marking itself as Oregan's highest mountain per Global Grasshopper.
Portland's culture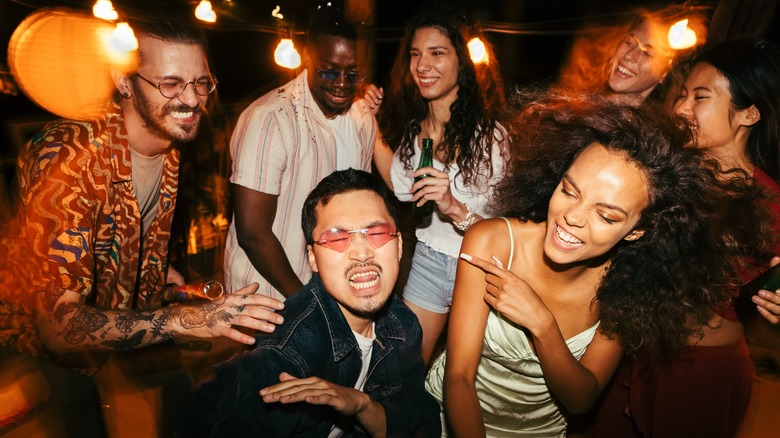 astarot/Shutterstock
Weather and climate are among many things to consider when moving to a new city. Although Portland has the stereotype of being rainy, many find the morning rains and mists create prime conditions for afternoon hikes. That said, you should still always research the expected forecast before venturing into the woods for an extended period. 
Outside of hiking, this location has a lot to offer its residents in terms of the arts and multicultural communities. Travel Portland gives a detailed guide to the diverse opportunities within Oregon's biggest city, including resources for underrepresented communities. Although the city — like many urban hotspots— is facing a housing shortage, new apartment developments are in the works to meet ever-increasing housing demands (per Monthly Portland). However, it's worth noting that the city's median rent cost is above the national average.
Regarding recreation, Portland features a wide variety of theatres, breweries, live music opportunities, and novel eateries. It's no wonder many consider Portland one of the most fun places to live in the country (per WalletHub). If unforgettable scenic hikes and diverse urban experiences appeal to you, this city is well worth relocating to.