Mortgage Rates Have Just Dropped By The Largest Percentage Since 2008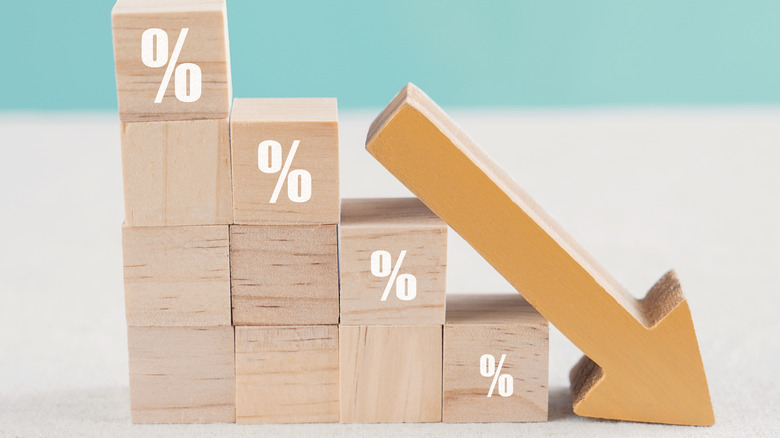 SewCream/Shutterstock
Home buyers must consider a wide range of factors before buying a home, including their down payment, credit score, and current home prices. One of the most significant factors impacting the overall affordability of home buying is actually related to lending. The lower the mortgage rates are, the more affordable it is to purchase a home. As noted by Investopedia, the higher the interest rate is, the higher your monthly payment is. Higher interest rates also directly impact how much a lender is willing to offer in a mortgage loan to you based on your ability to make those monthly payments.
When considering whether to buy a home now, home buyers need to consider what interest rate they can obtain. Factors like credit scores and borrowing experience play a role in the interest lenders charge. However, those monitoring the housing market can use fluctuations in the key lending rate to get an idea if costs are trending up or down.
Home mortgage rates have fallen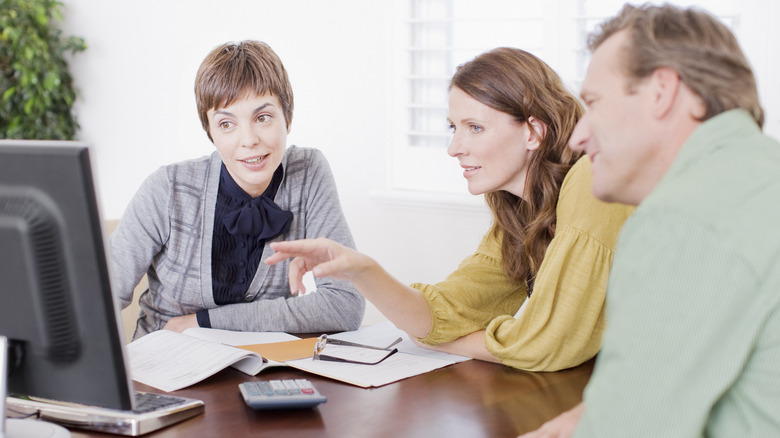 Rob Daly/Getty Images
The National Association of Realtors released information in early December indicating that interest rates on a 30-year fixed-rate mortgage have recently fallen. According to Freddie Mac data, mortgage rates averaged just 6.33%, which is down from a recent high of 7.08%. The report also indicated that this drop in percentage points (three-quarters of a percentage point) is the largest decline in rates since 2008.
What's also interesting about this current trend is that consumers are not buying homes as quickly as they were just last year, and there hasn't been a significant spur to purchase homes in recent weeks as rates tumbled. While this drop is a good thing for those considering borrowing now, rates are still much higher than they were in 2021. Freddie Mac reports that, as of December 8, 2022, rates were still 3.23% higher than they were at the same time in 2021 on a 30-year fixed interest rate mortgage.
What's holding buyers back?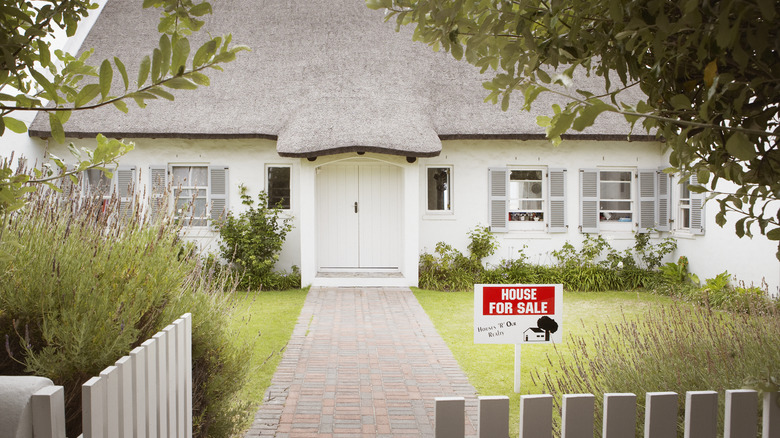 Tom Merton/Getty Images
Those considering the purchase of a home will certainly appreciate a drop in lending rates like this, but other factors continue to play a role in how affordable property is. For example, the National Association of Realtors shares that inflation is a concern, and if it slows down, that could help entice people back into home purchasing because it will make homeownership more affordable overall. Confidence in the market could also be a factor to consider.
When considering how much home costs have risen and what interest rates are now, it's important to keep things in perspective. As noted by Freddie Mac, in 1971, when the group first started tracking rates, the average interest rate was just under 9%. In addition, in 1981, a 30-year fixed-rate mortgage had an average interest rate of 18.63%. That makes today's rates quite affordable in comparison. For those thinking about buying a home now, consider home prices, the cost of owning and maintaining a home, and your projected income to determine if now is a good time to make your move.