2022 Holiday Shopping At HomeGoods: Hours, Deals, And What To Expect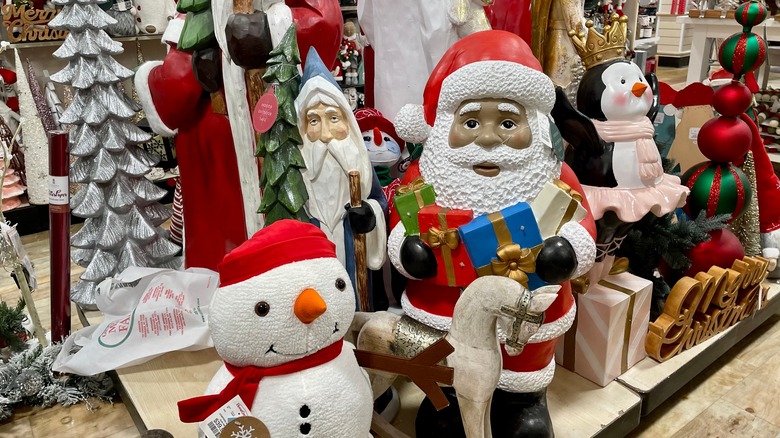 Jaclyn Vernace/Shutterstock
Walking into a HomeGoods store is always an exciting experience, and this is especially true during the Christmas season. There are a few reasons why this store is a favorite with holiday shoppers, according to NewsBreak. The store carries a wide variety of inventory in every category, including cookware, rugs, furniture, and gift items, making the store a coveted shopping destination for those looking for deals during the holidays. These items are always offered at a significant discount compared to full-price retailers. When you find the perfect pine and berry arrangement centerpiece for your table, it's even more attractive when you discover it's available at a reasonable price.
In addition to its great prices, another reason that holiday shoppers love HomeGoods is because the items available are always changing. You can walk into the store one day and find a terrific deal on a festive pillow, then come back a few days later to discover a new assortment of holiday table runners to coordinate with your seasonal décor. What are some of the deals offered this season, and just as importantly, when will HomeGoods be open during the holidays? Here are some tips as you plan your shopping list.
HomeGoods hours and holiday items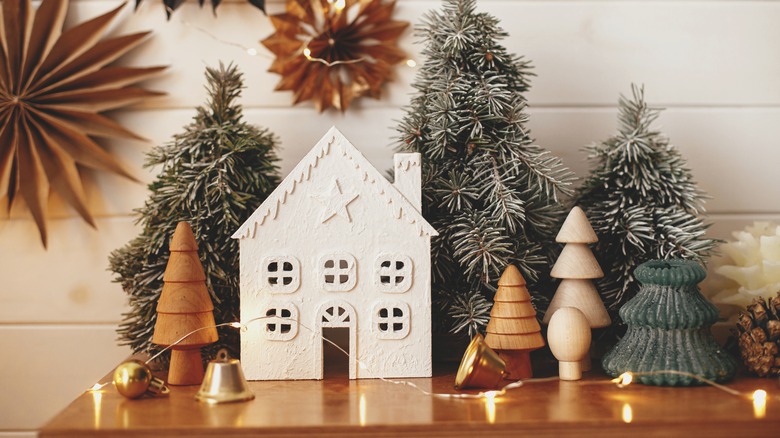 Bogdan Sonjachnyj/Shutterstock
Per the company website, holiday store hours for HomeGoods are generally listed as 7 a.m. to 11 p.m. every day of the week, including weekends. These hours last from now until December 24 when stores close at 6 p.m. for the Christmas Eve holiday. All stores are closed on Christmas Day. On December 26, HomeGoods opens at 8 a.m. and closes at 9:30 p.m. After that, stores will return to their regular hours. It's exciting to think of all the deals that can be discovered during these extended hours up until the day after Christmas, however, consider this information as a general guideline; it's important to check with your local store to see if they have posted anything different.
Speaking of deals, let's look at some of the holiday items featured at HomeGoods to see what matches your wish list. Specials on holiday décor include exquisite Christmas tree ornaments, pre-lit Christmas trees, and decorative poinsettias and garlands. Other categories include stockings and tree skirts, pillows and throws, and kitchen and dining. This last category is where you can find whimsical items such as a ceramic snowman candy bowl, Christmas-themed cookie cutters, or jolly Santa placemats. HomeGoods also features deals on Hanukkah décor. These items include beautiful half-circle Menorahs, scented candles, and a ceramic cookie jar that states "Happy Hanukkah" to all who enjoy its treats inside. HomeGoods is filled with treasures to make every holiday shopper feel merry and bright.