The Best Time Of Year To Buy A House, According To Experts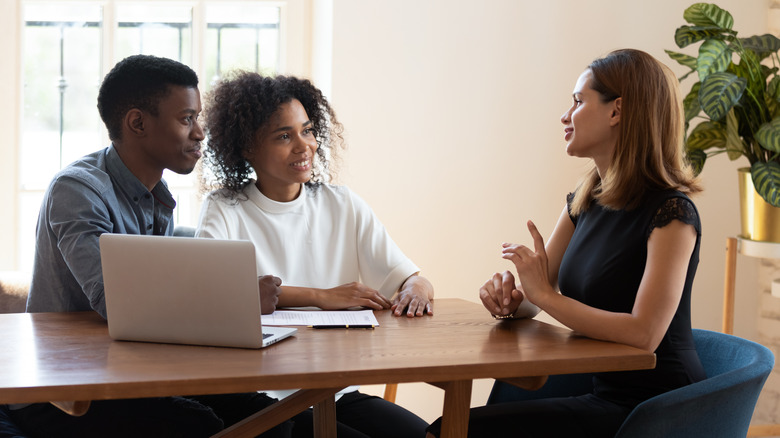 fizkes/Shutterstock
You're thinking about buying a home in the coming months but aren't too sure about when you should make your move. There are plenty of things to consider, such as the current mortgage interest rates, home price changes, and available homes for sale. As noted in Forbes, most experts make it clear that you should buy a home based on your long-term goal to remain there and then make the decision about when to do so with a focus on your individual family needs. Still, knowing when to buy can be important for those with flexibility. Could making a purchase during a particular time of the year save you money? As you put together a plan, consider all factors that impact home buying throughout the year.
In an exclusive interview with House Digest, realtors Karen Broussard and Kristin Rosmorduc, co-founders of NoVa Home Sellers at Keller Williams Dulles in northern Virginia, share some insight into the best time of the year to buy. Per Rosmorduc, "Sometimes life circumstances just necessitate a move, regardless of whether or not the timing with the market is perfect. But rest assured, no matter what time of year you're looking to buy or sell, a proactive realtor will help clients navigate current market conditions for the best possible outcome."
The spring market is typically the busiest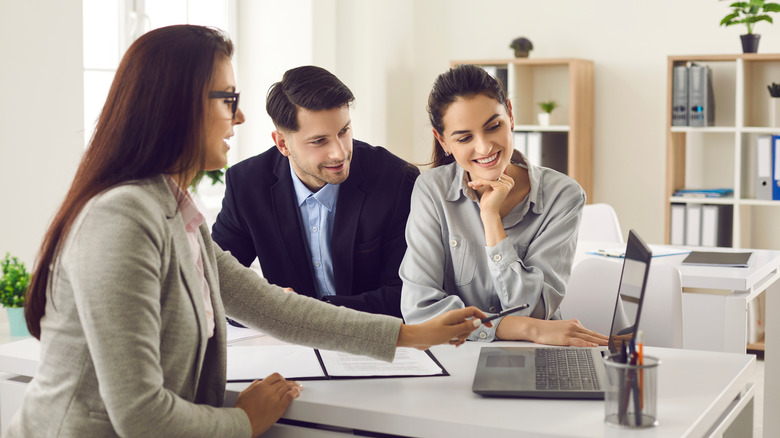 Studio Romantic/Shutterstock
For many people, the thought of moving in the winter is dreadful, but spring changes things. The weather warms up and starts to signal the end of the school year, when there's more time in the day and more ability to get out of the house. Karen Broussard shares, "Traditionally, the spring market is believed to be the strongest for both buyers and sellers. The increased activity with both groups leads to more choices for buyers — and potentially multiple offers for sellers." If more sellers are listing homes for sale, that could mean you get the chance to be more particular about the features or location of the unit you buy because you have more options.
Broussard continues, "The timing also works in favor of families with children who are looking to move in or out of a home over the summer and be ready to start a new school in the fall." Since the home buying process takes some time and closing can tack on an additional 30 to 90 days, starting the process in spring often affords the best amount of time to make these drastic life changes go smoothly.
Buyers can have success during slower periods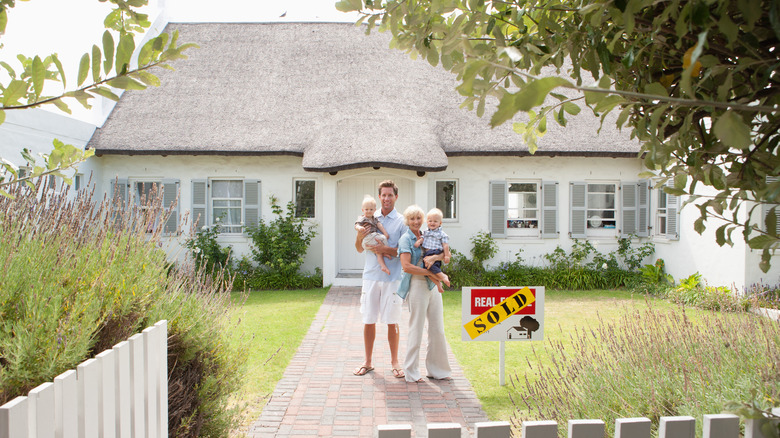 Tom Merton/Getty Images
Many people seek out the busiest time of the year to buy, thinking it offers the best availability. "However, other times of the year can work to a buyer's advantage," reveals Karen Broussard. "Take the winter holidays, for instance. If you are a buyer out in the market at this time, you'll have less competition — even if the level of inventory is lower than other times of the year." With less competition, you may not have to worry as much about things like hard-to-beat bids on the home of your choice.
"This also applies to other holidays like Memorial Day, Fourth of July, and Labor Day when people are distracted with travel or entertaining," Broussard adds. "I've personally found other slow times of year to be August when many people are on vacation and early September when the school year is getting going." That can mean you don't have to wait for a specific time of the year to buy. Serious buyers continue keeping track of the market during these slower periods because they know it gives them the opportunity of winning a bid with a lower offer or one with fewer contingencies.
A final burst in fall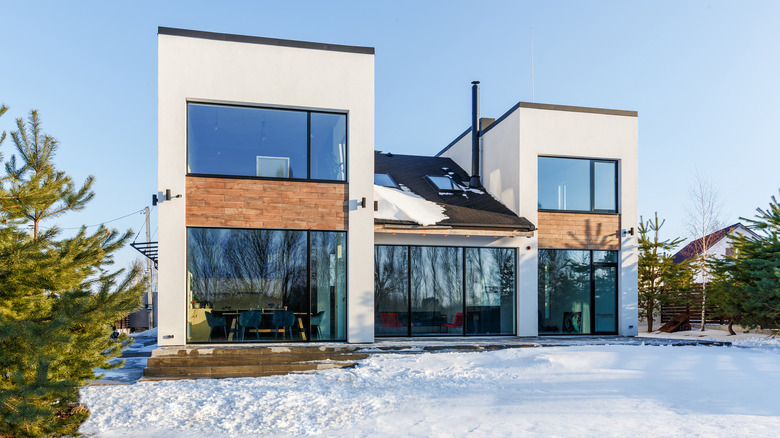 Alexxxey/Shutterstock
If you're thinking about moving in the fall months, go for it. Kristin Rosmorduc shares, "We tend to see a brief burst of final annual listing activity between mid-September and mid-November when the holidays set in." Keep your eyes open for opportunities even then.
In addition to this, realize that home buying depends on market conditions and demand, which can vary from one year to the next and one area to the next. "Of course, all bets were off over the past two years, as the strong seller's market fueled steady year-round activity. There really wasn't much of a lull at any point, even in December," notes the realtor. Some experts believe that 2023 will bring with it more of a normality to the housing market. Rosmorduc agrees, noting that, "... with the shifting market due to higher interest rates, we are seeing more traditional seasonality this year." The bottom line, then, may be to enter the market when it's best for you personally, as opportunities clearly exist throughout the year.