2022 Holiday Shopping At Kohl's Home: Hours, Deals, And What To Expect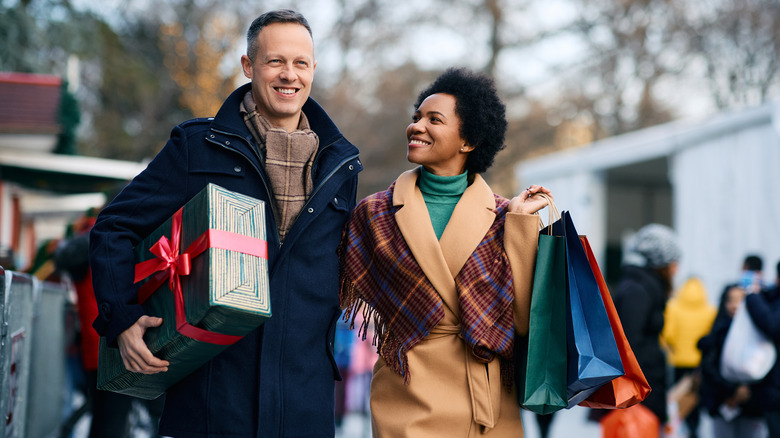 Drazen Zigic/Getty Images
Holiday shopping for the season of giving has commenced. It's the time of year when we make gift baskets for our coworkers, buy fun trinkets for a secret Santa participant, and run around the store with the very long Christmas list given to us by our kids. Whether you're shopping small or large this holiday for your significant other, your best friend, or your parents, deciding on the best holiday gifts looks different and contains a certain level of stress every year.
We have so many loved ones to buy for and so little time between work, appointments, and events. Ease some of your holiday stress by finding the right place to get all your gifts while also shopping smartly. According to the Krazy Coupon Lady, Kohl's offers a series of coupons, sales, and extended holiday hours to make your Christmas shopping much more manageable. This year, consider gifting family and friends something to add to their homes, a small token of love that will surround them year-round. Kohl's can be a one-stop shop for you this winter, from gifts as small as books and candles to those as large as kitchen appliances and sofas.
Holidays made easy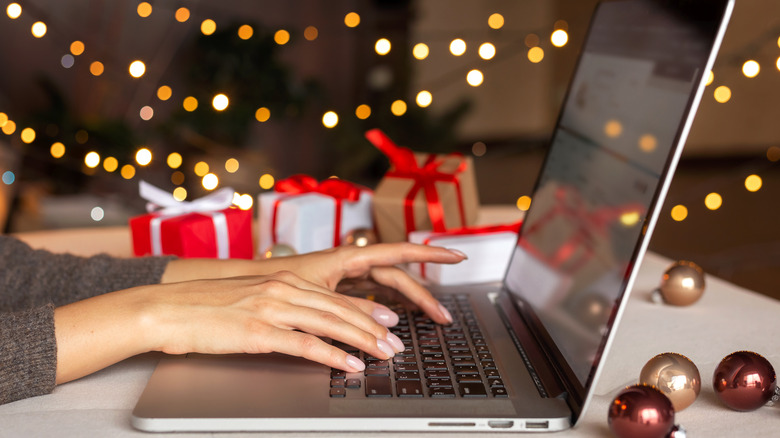 Voloshyna Anna/Shutterstock
Christmas dinner is on your mind, not to mention whether or not you got enough stocking stuffers, and did you forget your $20 item for the family's white elephant gift exchange? The holidays are stressful enough as it is without the added crowds and long lines that await you wherever you go. Remove some unnecessary anxiety and take advantage of Kohl's in-store pickup. Skip the lengthy lines and order online, selecting self-pickup at checkout. Await for an email notifying you that your order is ready within two hours, and suddenly 30 minutes of waiting after hours of shopping becomes an in-and-out endeavor (via Kohl's).
Be sure to catch all the holiday specials featured this year by downloading the Kohl's mobile app. Keeping track of sales, coupons, Kohl's cash, and online orders will become much more organized amid a chaotic season. Store hours have been extended from December 16 to December 23, allowing ample opportunities to get any last-minute buying squared away. Kohl's locations will be open from 8 a.m. to 12 a.m. through December 23 and 8 a.m. to 6 p.m. on December 24. Stores are closed on Christmas day.
Holiday deals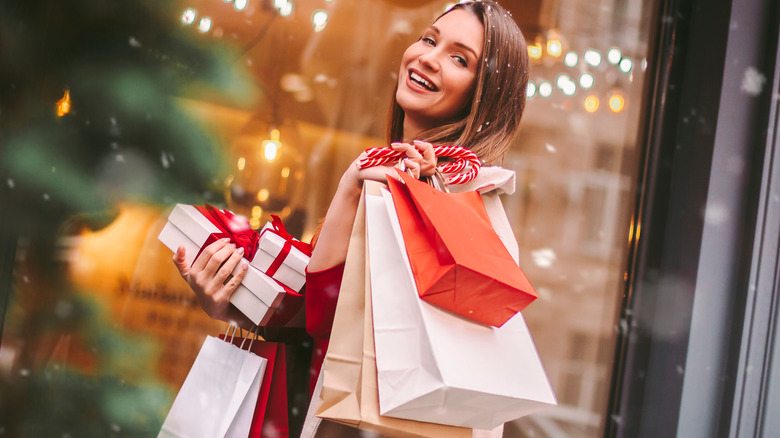 Anna Tryhub/Shutterstock
Kohl's isn't stopping the holiday cheer at extended hours and convenient shopping; you can also expect tons of discounts on the floor. On December 17, a family and friends day called Super Saturday offers an extra 25% off your purchase (via Kohl's). This discount works on items already on sale, marking a day of deals not to be missed. More specials to look forward to include up to 70% off clearance items and earning $10 in Kohl's cash for every $50 spent.
Furniture is a costly ordeal, and if you or someone you know has been waiting for affordable new seating, this is the place to go as sofas and sectionals are seeing dramatic price drops of hundreds of dollars. To complete the look, consider other warm items, such as blankets, candles, and lamps. Kohl's currently has candles listed at only $9.99 for 13-ounce jars offering scents galore. A weighted blanket is on many wish lists this year and is $40 off, sitting at a great price of $39.99 for a 12-pound blanket. Other sales to look for include $100 off a 5-quart Kitchen Aid Mixer and nearly $140 off the Dana Arc Charging Floor Lamp and Table that usually retails for $269.99. Open your Kohl's app or head to the nearest store to catch these holiday deals.