2022 Holiday Shopping At Anthropologie: Hours, Deals, And What To Expect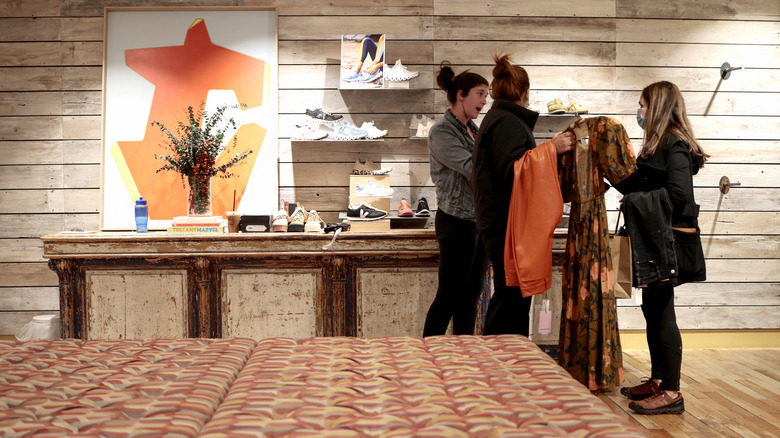 Anna Moneymaker/Getty Images
Anthropologie has a little bit of everything online and in-store. So, this retailer has you covered if you are doing some last-minute holiday shopping for furniture or looking for home decor to spruce up your space ahead of the new year. As we head into the last few days before Christmas, Anthropologie has a massive 50% off sale available in-store and online for select giftable goods such as candles, jewelry, and more. They also offer an additional 40% off sale items and online bargains that offer store pick-up within 24 hours. 
You'd better get your shopping done quickly, though, because there's no way to know how long popular items will last. It may be too late to have many products arrive before the holiday, but according to Mom Deals, Anthro offers free shipping on items over $50 if you don't need your purchases by Christmas.
If you're preparing for post-Christmas clearance sales, you can expect markdowns starting December 26 with discounts of up to 50% off on home goods. Anthropologie also has a Winter Tag Sale that starts on December 26 and typically runs through January 24, with store-wide discounts of up to 40% off. Additionally, you can often find a 25% off coupon that you can combine with those deep discounts for even better deals.
Holiday hours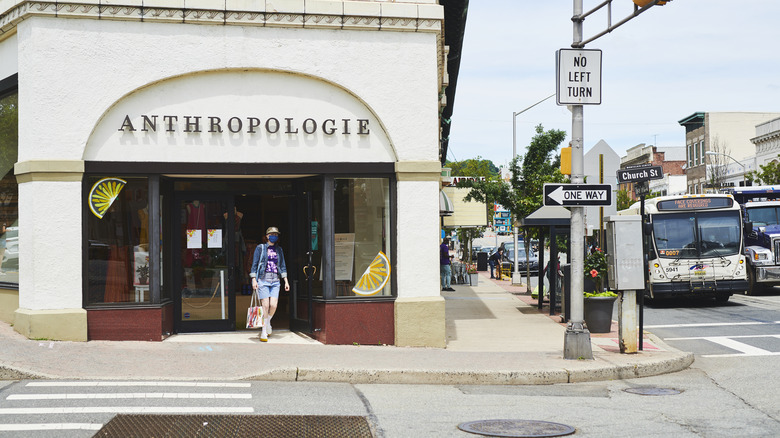 Bloomberg/Getty Images
Of course, Anthropolgie's website is available 24/7, but if you are shopping in-store, there are some dates and times you will need to know about. Store Business Hours reports Anthro is open during the week from 10 a.m. to 9 p.m. at most stores. Weekend hours are typically Saturdays from 10 a.m. to 9 p.m. and Sundays from 11 a.m. to 6 p.m., but these days and hours may vary by location. The Anthropologie website lists specific store hours on their Store Locations page, so you should check the exact hours for your local store as sometimes location-specific hours differ.
Although they do not list their holiday hours on their website, the retailer may be closed or have limited hours on Christmas Eve, Christmas Day, New Year's Eve, and New Year's Day. To make sure you do not take an unnecessary trip to shop on a day they are closed, call your local store to get their holiday hours, which may also vary by location.