Dave And Jenny Marrs On Creating A Home That Fits Your Lifestyle - Exclusive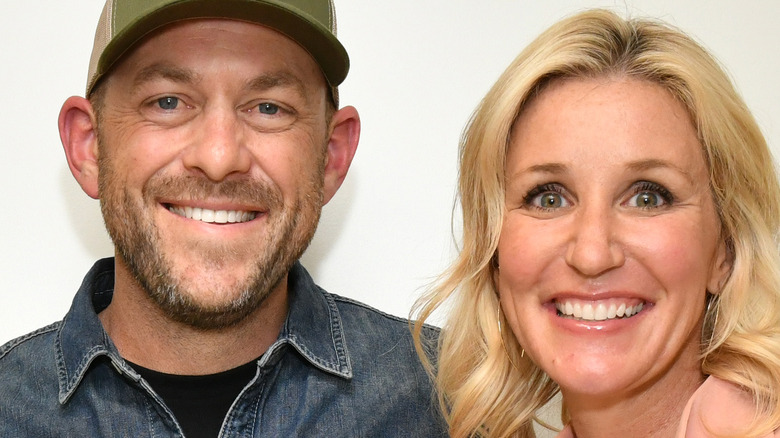 Craig Barritt/Getty Images
For Dave and Jenny Marrs, creating a home that's perfect for their client is a top priority. On HGTV's "Fixer to Fabulous," which the couple hosts together, they restore historic homes for families, young couples, and singles. They want to restore the character of these older homes to preserve a little bit of history.
"Any old house has a lot of character that's inherent to the home based on the time that it was built," Jenny told House Digest in an exclusive interview. "We love all of the details, the millwork, the unique angles, the original floors, what's hidden behind the walls. All of that good stuff is what we love and try to preserve."
Even when restoring historic homes, the carpenter and designer strive to infuse some of the wants, needs, and personalities of the homeowners in their design. Ultimately, it matters most that the house works for whoever is living there. A home that fits your lifestyle and design choices is better than a picture-perfect home any day, as the duo explained.
The perfect home reflects you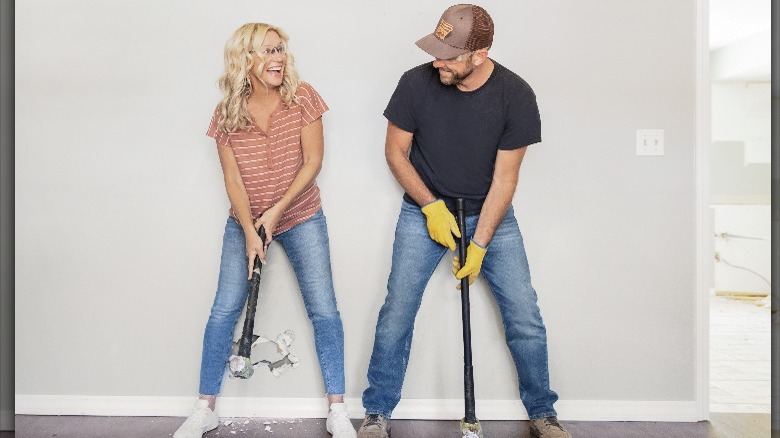 HGTV
Many people have inspiration when approaching their home design — but this should be a starting point rather than an end goal, according to Dave and Jenny Marrs. The couple cautioned about striving for home perfection. "We're trying to make a reflection of the family that lives there," Dave said about the homes they make for their clients on "Fixer to Fabulous." "People so many times are wanting to make a picture, make it this perfect space that doesn't really fit their family. It's your house. Make it a reflection of how you want to live and how you want the space to function." Inspiration images may be a part of the process, but they often don't show the functionality of the space — rather, it's a beautiful image only.
"It's all about figuring out how you need to use the space [and] considering different ways of using spaces," Jenny Marrs explained. "A lot of times, people buy a house and they think, 'This is the dining room. This is the living room. That's how I have to keep it,' but you don't ... You can figure out how you will use the space and then go from there with what works for you and not worry about what other people think or what other people have done in the past with the space." Personalization is what will make your home work for you.
Trends are a suggestion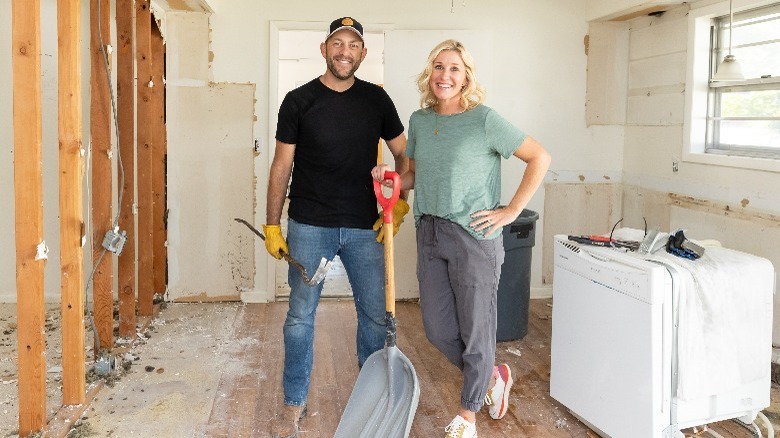 HTGV
Homes are homes — and meant to be lived in, as the "Fixer to Fabulous" stars know. Don't allow your space to be like a showroom that's void of any mention of your life. "Always personalize the spaces to fit your needs and your family, to tell your story," Jenny Marrs told us, "whether it's photos or framing important pieces of memorabilia, or making wallpaper out of art. Figure out ways to personalize the space [so] that it reflects who you are and [the] things that you love."
As she explained, your personal happiness with your space is far more important than worrying about if your home matches an idealized picture or fits with the design trend of the hour. "Not getting caught up in trends and worrying about what other people think is the most important thing," she added.
From overall aesthetics to tiny details, there is always something that's in and something that's not. Jenny Marrs cautions homeowners about allowing this to rule their design choices. "[I]f you really love the color orange, paint the kitchen orange," Jenny Marrs continues. "It's your kitchen. Don't get scared of feeling like, 'I can't do that because it's not a trend.' It's a matter of what makes you happy. It's your space; you're the one that has to live there."
Watch the new season of "Fixer to Fabulous" at 9 p.m. ET/PT on HGTV and discovery+.