These Cities Will Have The Highest Rents In 2023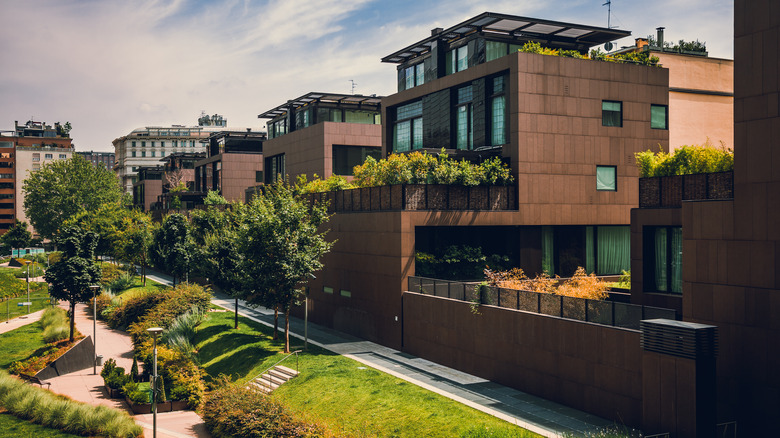 Goncharovaia/Shutterstock
Tenants in the U.S. are becoming more and more frustrated and overwhelmed as rent prices continue to rise all over the country. According to Credit Karma, between 2017 and 2022, the average hike year-over-year was 5.77%. However, between 2021 and 2022 alone, renters have dealt with a 24.2% price increase for one- and two-bedroom apartments. The city with the highest increase during this time was Naples, Florida, which went up by 33.89%.
However, although Naples may have experienced the highest spike, it technically doesn't mean they have the most expensive costs overall. In fact, in 2023 Naples won't even rank as the second- or third-most expensive city to lease a home in the U.S. So, if you're currently planning on moving next year and are curious about rent prices in different areas, we've identified the top cities with the steepest ones in 2023; you may want to be aware of them as you analyze your budget and moving costs.
East Coast cities that are expensive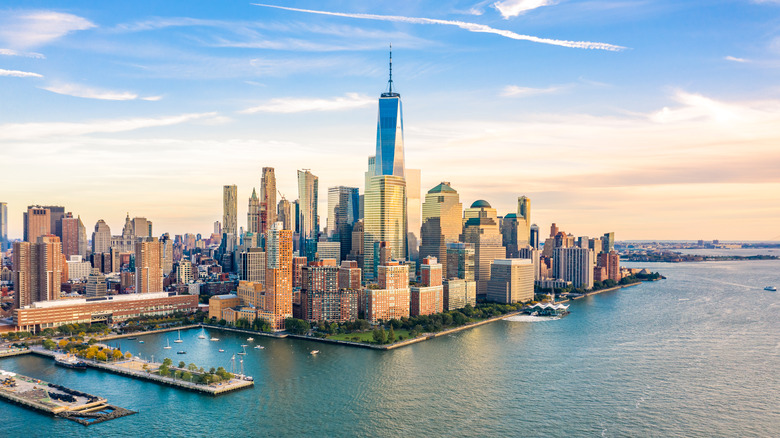 Ultima_gaina/Getty Images
This may come as no surprise, but according to Zumper, New York, NY will have the highest rent in the country in 2023. For just a one-bedroom apartment, tenants can expect to pay as much as $3,790 per month, and a two-bedroom unit can cost as much as $4,420. Why? Currently, there is not enough housing to meet the high demand for it, as noted by The New York Times. In fact, the Big Apple has had less building permits per resident issued compared to other major cities, such as Boston. 
Speaking of Boston, this metropolis adjacent to the Atlantic Ocean happens to be the second-most expensive place to rent in 2023. Zumper says the price for a one-bedroom apartment is around $3,000 per month and $3,450 for a two-bedroom unit. According to NBC 10 Boston, similar to New York City it seems Boston doesn't have enough supply to meet the demand of people who want to move there, which raises the overall cost of living.
Where rents are high on the West Coast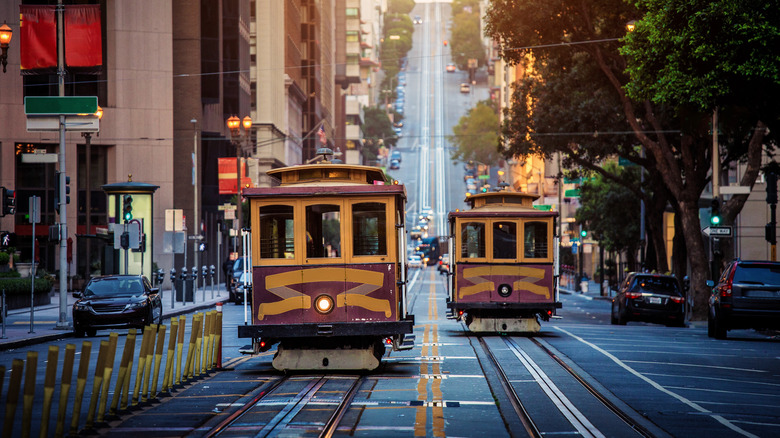 Bluejayphoto/Getty Images
On the other side of the country, San Francisco ties with Boston as the second most expensive city for tenants in 2023, per Zumper. The price for a one-bedroom apartment is about the same at $3,000 per month. However, the cost of a two-bedroom unit is significantly higher at $4,000 every month. Just like other major cities, San Francisco doesn't appear to have enough homes to meet high demand, per Industry Dive. This is due to several factors, including housing construction not keeping up with a flourishing economy.
San Francisco has also passed regulations that have made new construction more difficult, caused by an anti-growth culture within the city. According to Curbed, residents known as NIMBYs (which stands for Not In My Backyard) are against building new and affordable housing in their area; they believe it will lower their overall property value. As a result, there have been constant debates over whether or not to build more homes, often stalling construction.