Why You Should Reconsider Painting Your Living Room White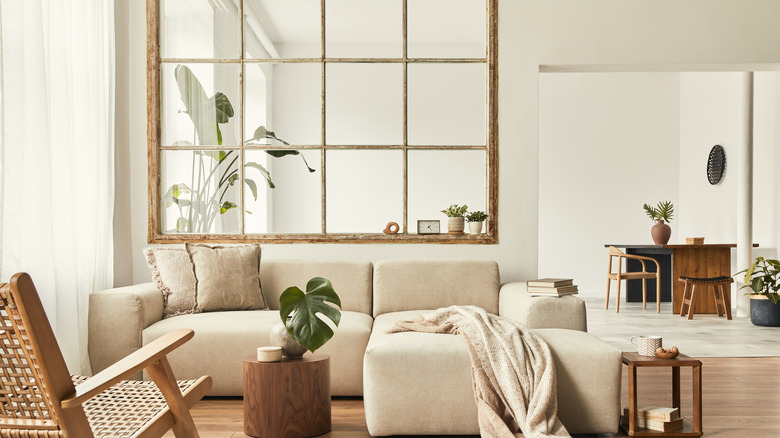 Followtheflow/Shutterstock
From watching movies at night to entertaining friends and family, your living room is the centerpiece of your home — because this space is one that people spend a lot of time in, getting the design right feels paramount. For the last few years, all-white interiors reigned supreme. And why wouldn't they? They're clean and chic and provide a neutral backdrop that can be decorated however you please.
But the trend of the white living room may be waning as homeowners are looking for ways to express their personalities through varied and exciting color schemes. According to PPG Paints, on average, you'll need a gallon of paint to cover 400 square feet, so if you currently have a white living room, changing the color isn't a difficult task. While white may have been the go-to choice for a living room, some experts are now recommending you look elsewhere in your color palette.
White lacks personality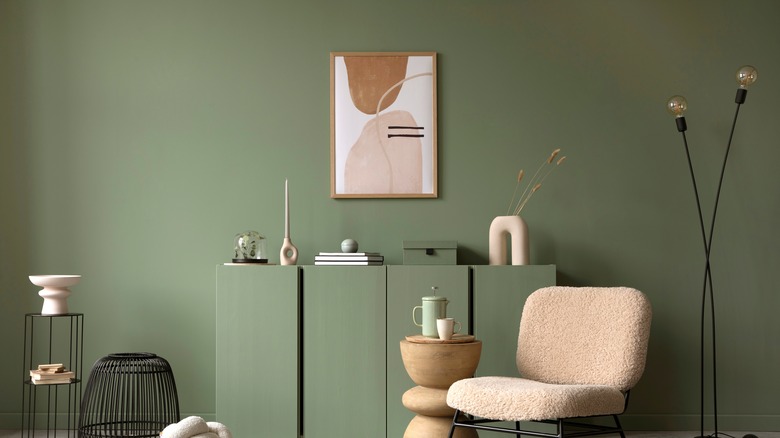 Followtheflow/Shutterstock
For many people, a crisp white room is their ideal, while for others, it can be a default. White walls are neutral and they go with everything. However, if the space isn't curated, for example, with a modern or minimalist aesthetic, white can simply look basic and boring. Many homeowners want their space to reflect their personality, which can be hard to achieve with only white. Even if you don't see yourself as someone who likes a lot of color, you should still consider options other than white for your walls.
If you're looking for ways to make your interior design pop or stand out, start with a fresh coat of a bold color. Unexpected color pairings make for a home that feels like it has character. "We recently paired a deep sapphire lacquer with chartreuse silk drapes," interior designer Sarah Vaile tells Luxe Source. "We received a lot of fun, positive reactions to the unexpected color pairing." A unique color on the walls can make your living room look like a professional had a hand in designing it.
White can also be impractical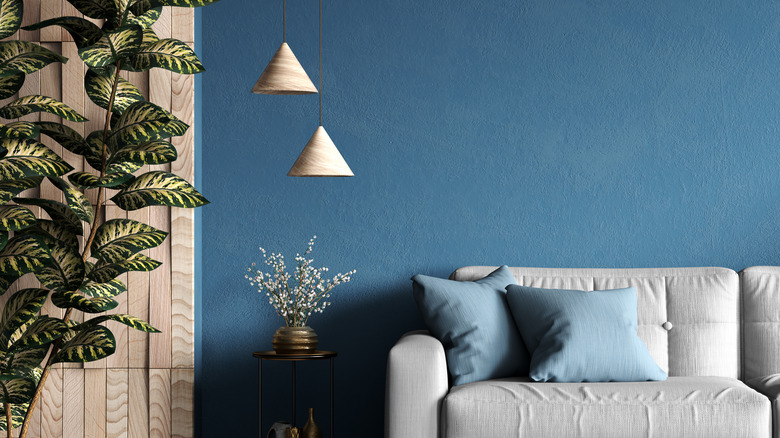 Scovad/Getty Images
White can also be incredibly impractical. With crisp white walls, you're more likely to see stains, smudges, and scratches that come from day-to-day living in the house. And it can be even more difficult to keep white pristine when you have children or pets, who are often prone to being messy. Whether they're throwing food or getting creative with the paints they found, white walls can be a victim of your child's enthusiasm.
Thankfully, you can make your home more kid-friendly by choosing darker wall colors, which can better hide marks. According to All American Painting Plus, choosing the right type of paint is also important. While glossy finishes are easier to wipe down and keep clean, the reflective surface can cheapen the feel of the space. They recommend choosing an eggshell or satin finish, which adds depth to the color and does a good job of hiding imperfections.