IKEA Or Target: Which Has The Cheapest Floor Lamps?
Prostock-studio/Shutterstock
While a floor lamp might not seem like a major necessity in your home, it can actually provide some helpful benefits for your eyes and add a splash of functional décor to a room. Only relying on harsh overhead lighting can lead to eye strain and result in headaches, and lighting that's too dim can have the same effect (via Downtown Eyes). Providing yourself with a mix of different lighting sources – both natural and artificial — can make you feel more relaxed in your space and save your eyes from glare and discomfort.
If you're on the hunt for new lighting that's both functional and affordable, Target and IKEA are two of your best options. Both stores are accessible and frequently have good deals on furniture and décor. To help make your search a bit easier, we're going to put these two retailers head to head to determine who has the best deals on floor lamps based on quality, price, and customer reviews.
Target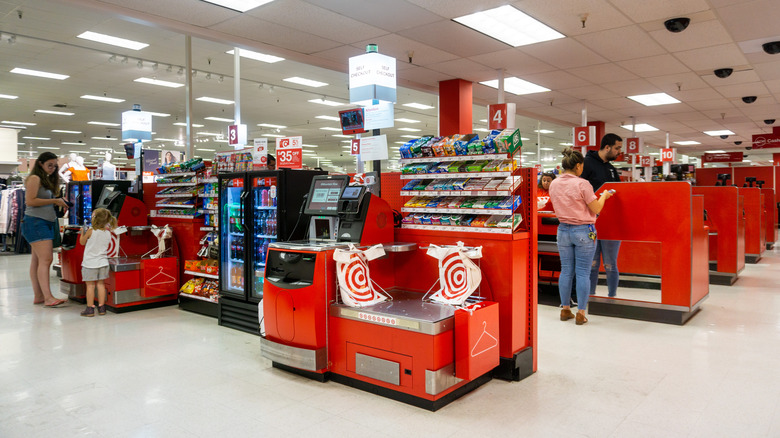 Sundry Photography/Shutterstock
Target definitely has IKEA beat when it comes to selection. Online, the store has over 1,400 options for floor lamps available, ranging all the way from $10 to $900. The cheaper-priced selections come mostly from their Room Essentials line and will run you anywhere from $10 to $50, like this best-selling Torcherie with Task Light Floor Lamp for $15.
The lamp features two heads, one that points directly up to provide ambient lighting and one that can be rotated for more direct light for reading or other tasks. It's made of metal with plastic shades and has a 5-foot-long cord for convenience. This lamp doesn't come with bulbs unless you select the pricier option ($27), but reviewers are still generally satisfied with the product, giving it 4.1 stars across 2,000 reviews. Most agree that it's a fairly basic option that works in a pinch, especially in a dorm or office, but some note that it could be less wobbly and better quality.
IKEA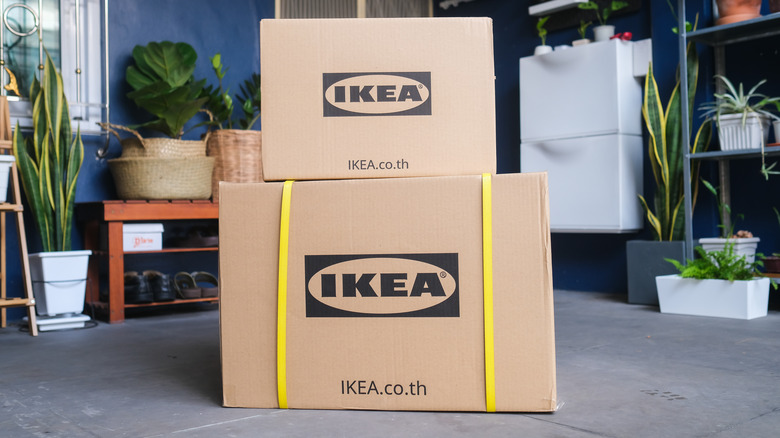 Yaoinlove/Shutterstock
IKEA has a much more pared-down selection of lamps that range from $9 to upwards of $300, but for the most part, their more basic choices mean lower prices than what Target has to offer. If you're looking for a bargain, IKEA has 20 different options for under $40.
One of their most popular designs is the TAGARP Floor uplighter with light bulb. As the name suggests, this lamp comes with the bulb included, and for only $12, it's a better deal than the Target option. It's made of both plastic and metal and features a basic but functional, upward-facing shade to diffuse light throughout the room. Customers gave it 4.6 stars across 72 reviews, with most reviewers agreeing that it's simple and a bit dim but a good purchase for the price nonetheless. Between the two stores, IKEA takes the cake when it comes to budget-friendly lamps. They have a wider selection of low-priced options, and most customers are satisfied with the quality of the products.