What You Need To Know About Shipping And Delivery At Wayfair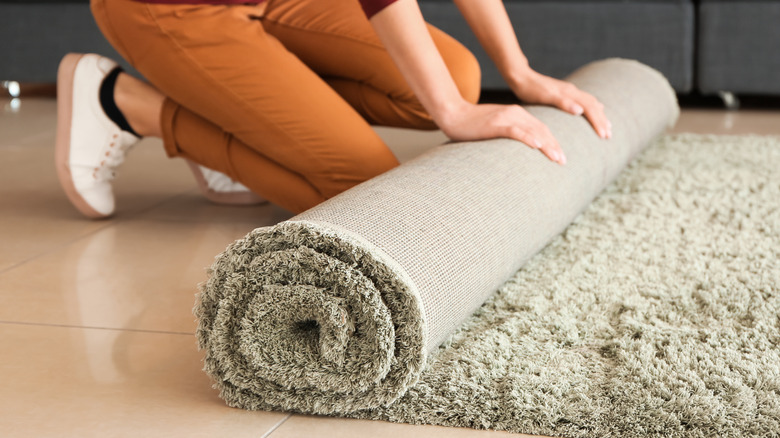 Pixel-Shot/Shutterstock
Reliable shipping that is convenient for customers is a source of pride for Wayfair. According to Harvard Business Review, creating a good shipping and delivery experience has been a priority of the company and a key to its success, and it's no surprise why this is so. As an online retailer of millions of choices in home décor and furniture, easy and dependable shipping is one of the reasons why so many of Wayfair's customers remain loyal. After you've found the perfect living room rug or end table for your home, what happens when you make the final purchase? Here are some things you need to know about shipping and delivery at Wayfair. 
Because Wayfair has created a sophisticated fulfillment network, a great number of items featured on their website can be delivered within just a few days, including many large pieces of furniture. Convenience is not the only thing that impresses customers; Wayfair's reasonable shipping prices are another reason they return. Any item sold for less than $35.00 is shipped for a flat rate of $4.99, and shipping is free for all items over $35.00 (via Wayfair). Furthermore, the shipping rate for each item is clearly communicated next to each product image and also under its selling price. 
Delivery and installation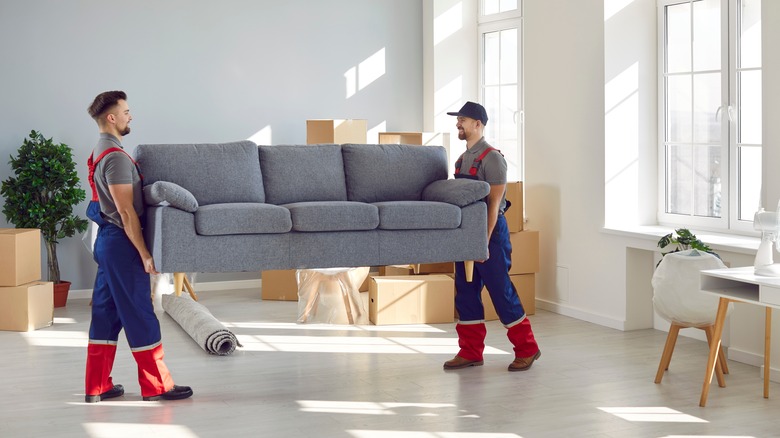 Studio Romantic/Shutterstock
When you make your purchase, you'll notice that Wayfair offers several service options that make product delivery as easy as possible, per the company website. For instance, for an additional fee, a background-checked professional can assemble furniture, install new appliances, or haul away mattresses and old appliances. You can choose a date and time for the appointment that works best for your schedule, and the professional will contact you via email and text, with an identifying photo, to confirm the appointment.
It's even possible to make adjustments to your shipping preferences after an item has left the warehouse. While it's not possible to make the delivery date sooner once the package has shipped, you can make other changes. If you are provided a UPS or FedEx tracking number with your order, you can use FedEx Delivery Manager or UPS My Choice to adjust the day or address for the delivery, set a delivery window, or even provide an online signature for a package. If the item is not shipped by either of these carriers, it's still possible to adjust the delivery method under the My Orders link on the Wayfair home page. These convenient shipping and delivery policies are some of the reasons why Wayfair continues to set the standard as a dependable home décor retailer.