What You Need To Know About Shipping And Delivery At West Elm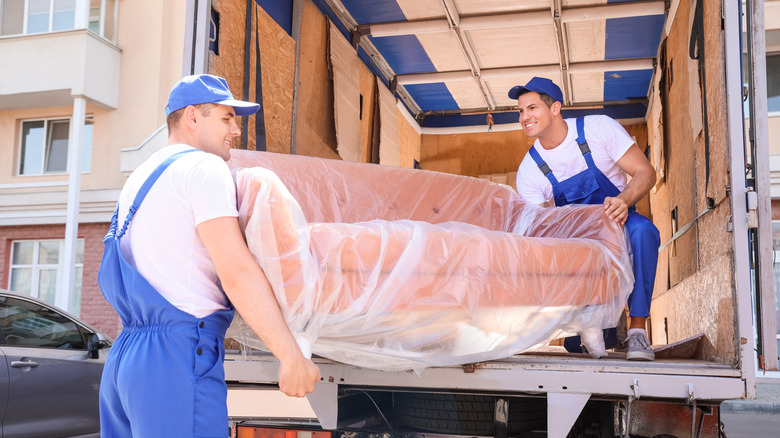 Pixel-Shot/Shutterstock
Founded in San Francisco in 2002 by the owners of Pottery Barn and Williams-Sonoma, West Elm is a popular shopping destination for modern furniture enthusiasts all over the world. Bolstering both a brick-and-mortar and online presence, West Elm offers a wide selection of furniture, storage, art, and home décor pieces for its many consumers to choose from. The company experienced a jump in popularity in 2010, according to Fast Company, and is known for its high-quality products and sustainable manufacturing processes.
The Covid-19 pandemic helped spur a massive shift to online shopping practices in the country and increased web-based marketplace functionality. As shopping becomes more convenient for the customer, it's important to understand the various policies companies establish to improve the direct-to-consumer shopping experience. If you're considering ordering furniture or décor from West Elm, here is what you should know about the company's detailed policies regarding shipping and deliveries.
West Elm's shipping and delivery policies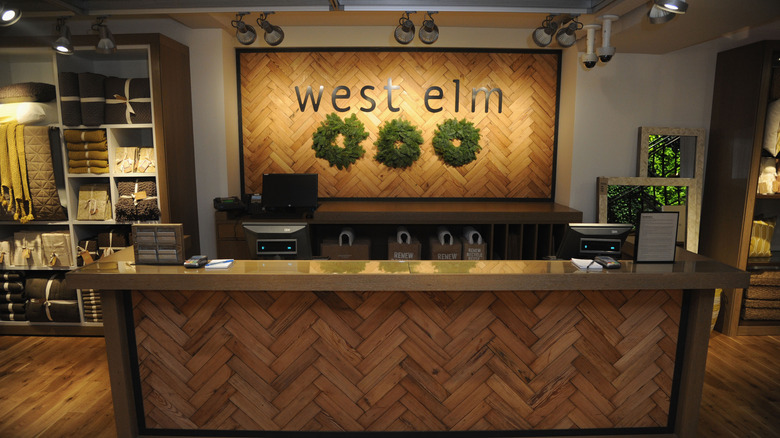 Eamonn M. Mccormack/Getty Images
West Elm offers four delivery methods for consumers who opt to shop online rather than inside one of their 100+ brick-and-mortar locations across the United States (via Scrape Hero). First, customers can select Front Door Parcel Delivery, where orders are shipped directly to their home address. With this method, West Elm will ship select stocked items to customers' personal addresses within four or five business days. This shipping method applies primarily to products that are small and light enough to be transported via UPS or the United States Postal Service. Customers can also choose to have an item shipped to a West Elm store location, where they can later pick it up and take it home themselves.
Another option available to West Elm customers is scheduling an order for pickup at a UPS Access Point, a neutral location for the consumer and a UPS delivery driver. The UPS employee will store the customer's order at an access point of the consumer's choosing, and the customer can pick it up within seven days of the drop-off date. Lastly, customers with larger orders can opt to have their package delivered to their homes and arrange for a team to assemble the product via the company's White Glove service. Under West Elm's Unlimited Flat Rate Shipping policy, customers can order as many select products as they want and have them sent to their homes at one static rate (via West Elm).
Rates and pricing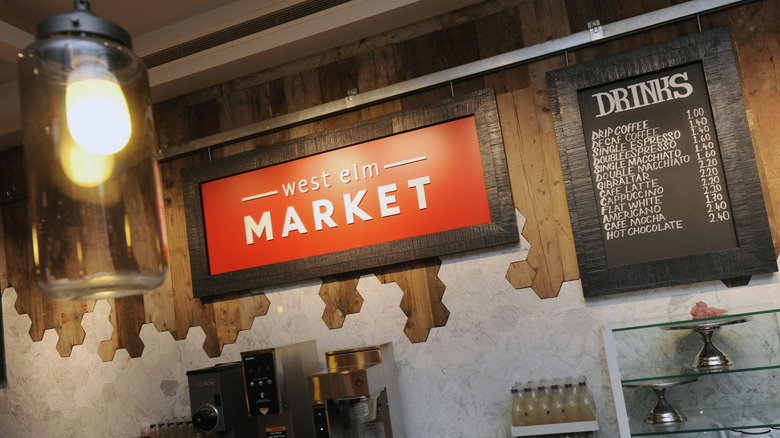 Eamonn M. Mccormack/Getty Images
West Elm offers a standard flat rate to ship Front Door Parcel Delivery orders that depends upon the total cost of a customer's order. The company adds $26 to all next-day shipping orders. West Elm also adds an extra $20 in shipping fees for orders sent to Alaska, Hawaii, or the United States Territories. West Elm charges a flat rate for larger home deliveries, depending on the distance a delivery driver must travel to get to the customer's house. West Elm also charges a higher flat rate on orders over $999.
Unlike other stores, which omit a delivery charge when customers choose to ship an item to a physical store, West Elm charges a small fee for store delivery, as well. This fee is also dependent upon an order's total cost. Customers can also order and ship company gift cards for free under standard shipping. Cards are typically shipped via USPS and can be delivered the next day for an additional $12, according to West Elm.