Why Trees Add Value To Your Property, According To Home Town's Erin And Ben Napier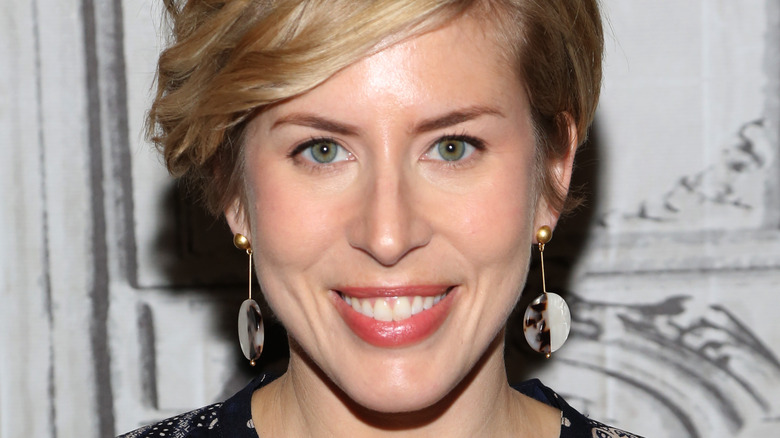 Manny Carabel/Getty Images
As you embark on the journey of buying or selling a home, there are many important factors to consider. Does the living room feature carpet or hardwood floors? Does the kitchen have the countertops you are looking for? What kind of tile is in the bathroom? Of course, the interior of a house dramatically adds to a property's value, but you shouldn't get so caught up on the inside that you forget to contemplate the outside.
Bankrate reports that good landscaping can add a 15% to 20% increase to a home's resale value. The relaxation we feel outdoors is just as important indoors. Our yards host family gatherings and children's birthday parties, give ample space for our dogs to run wild, and are a daily dose of vitamin D and leisure. Numerous factors can influence the value of our yards, including flowerbeds, walkways, porches, and pools. Erin and Ben Napier believe that the importance of trees should also not be overlooked and give your property an increase in desirability.
Financial and functional benefits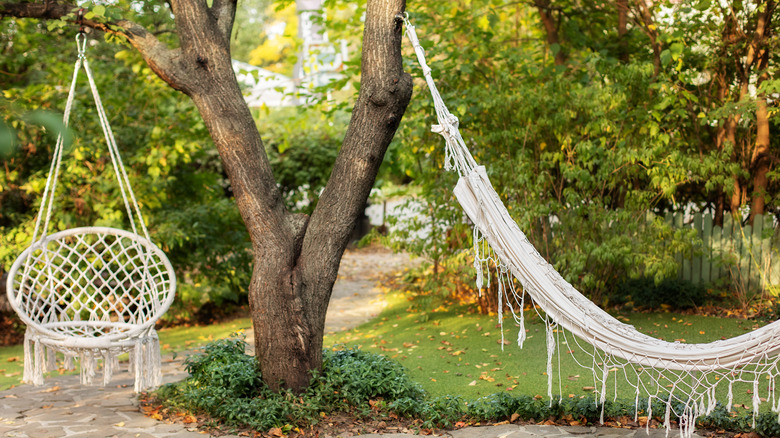 stock_studio/Shutterstock
Whether thinking of planting new trees or appraising a tree already settled, their presence has many benefits, from health to beautification and recreation. According to Realtor.com, Ben and Erin find great significance in a property's tree during the episode "The Family Tree" in season seven. Upon renovating a customer's home, the couple fixates on a large tree in the yard and brainstorms ways to make the most of this feature. "Imagine your nieces and nephews coming over, and there's a nice swing hanging from there," Ben said. Throughout the episode, Ben brings in the client's grandfather to help personalize the installation of swings with wood from their family farm. With a new activity for the kids and a sweet tribute to family history, a plain tree has become one of the home's most valuable assets for which many memories will be made.
One tree can absorb 48 pounds or more of carbon dioxide each year, reminding us that trees are not only for playgrounds and picnics. Real Simple explains that a tree alone can increase property value by up to 15% due to its ability to lower heating and cooling costs, create privacy fences, and fend off soil erosion. Always keep safety in mind when pondering which tree to plant or if a current tree is adding value to your property. A general rule is that tree branches should be at least six feet away from your roof to mitigate safety hazards and property damage.