For The Love Of Kitchens Designers Offer DIY Kitchen Renovation Advice - Exclusive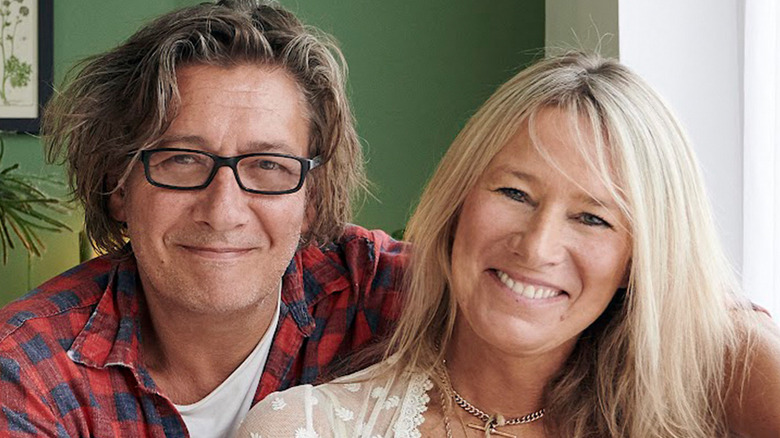 Magnolia Network
Britain's hugely successful design company, deVOL Kitchens, has traveled across the pond, and thanks to Magnolia Network's "For the Love of Kitchens," viewers can get an inside look at the creative process of one of England's most popular design duos.
As director and creative director of deVOL Kitchens, Paul O'Leary and Helen Parker lead their team of expert artisans to craft and style beautiful, timeless, one-of-a-kind kitchens for clients while working from a charming 16th-century countryside mill that has since been transformed into a state-of-the-art design studio. Foreshadowed by the work done to their mill-turned-studio, O'Leary and Parker's classic style and influence guide them as they transform ordinary kitchens into stunning masterpieces while still maintaining the space's original charm and uniqueness.
Careful not to follow trends or get caught up in what's popular, the design partners and real-life couple prefer to focus on functionality while honing their timeless sense of style to create kitchens that will remain beautiful for decades to come — and that people will actually want to spend time in. In an exclusive interview with House Digest, they offered advice for anyone working on a kitchen renovation of their own.
More than just a kitchen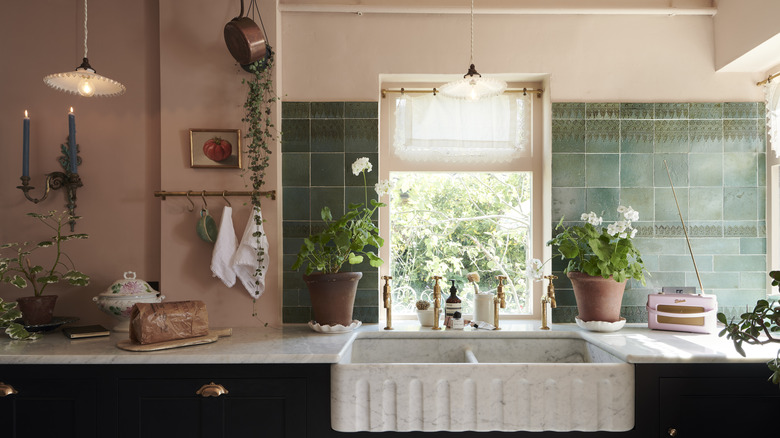 Magnolia Network
Paul O'Leary insists that a kitchen should be more than just a place to eat. "There are lots of ways that kitchens can improve your life," he said. "Having that inside-outside connection, so doors out onto the garden; having a comfortable sofa; having some dining space, even if it's just a breakfast bar so that people can hang out with you. These are all the first things that you try and get."
When it comes to nailing down the design and layout of your kitchen, O'Leary says the first step is to consider your lifestyle and the purpose you want your kitchen to serve. "You should think about, 'How do we want to live as a family, what's important to us?' The first thing I'd always say is to decide what room in the house it should be. Don't think, 'It has to be this room because that's where the kitchen is. The sink has to be there because that's where the plumbing is.' If you want to make a difference to the way you live, and you want it to improve your lifestyle and make you happier as a family, then think about what you want from a kitchen."
Trust your intuition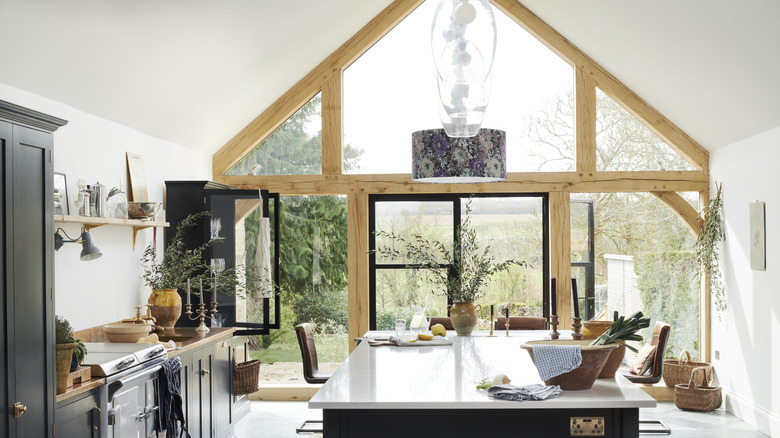 Magnolia Network
Paul O'Leary also recommends that while having an expert on hand for the process can be helpful, it shouldn't be up to them to define what your space should be. "It seems like a lot of people these days get an interior designer involved," he said. "I don't understand that, because if you wanted to buy a car, would you go to a car salesman and say, 'What car should I have?' You know you wouldn't. You'd choose ... But with interior design, people seem to defer the choices to somebody else. I don't think you should do that."
Rather, O'Leary suggests that you trust your own intuition and creativity as opposed to being worried about following trends or making sure everything is done by the book. "My advice would be to think for yourself," he said. "Allow yourself to be creative; don't ask somebody else. It's all blooming common sense. You don't need a rule book — you just need to think about how you live, how you use a kitchen, and what you want to get out of it."
Stream Season 2 of "For the Love of Kitchens" now on HBO Max, discovery+, and the Magnolia app.