Why Standing Firm On Your Asking Price Could Be The Biggest Mistake Home Sellers Are Making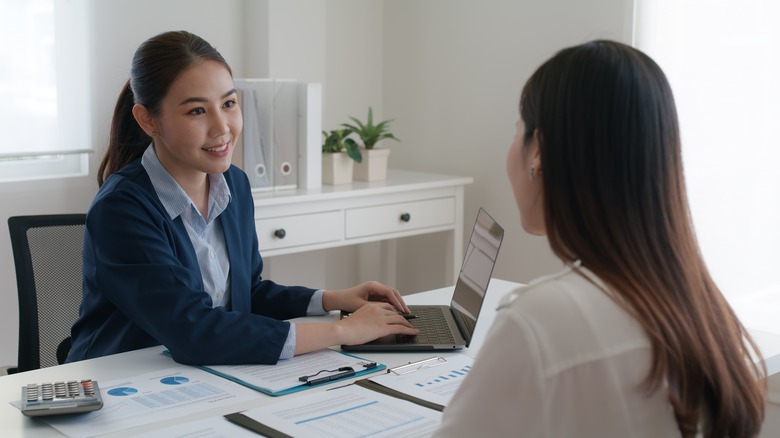 Chaay_Tee/Shutterstock
Recently, many home sellers have been facing increased pushback from the market. Real estate isn't the same cutthroat space as it was during the pandemic, which saw 41% of all home sales end in a bidding war in May 2020 (compared to the 9% that experienced this competition in January of that year), according to CNBC. The market is cooling off, and with the spike in interest rates also chilling the financial mobility buyers can expect while shopping around for a new home, there's worry among sellers.
These factors have made for a marketplace where sellers have trouble determining a reasonable price point to list their homes. Listing prices are built off of various market factors and appraisal data. Still, with buyers remaining far more disinterested than in recent months and years, this challenge becomes ever more dramatic. Even so, flexibility is a key asset that sellers must retain. Standing firm on a listing price can spell disaster and leave the home stale on the market for months or even years. This is a major pitfall homeowners can't afford to fall victim to.
The market is rapidly evolving, and buyers have become reluctant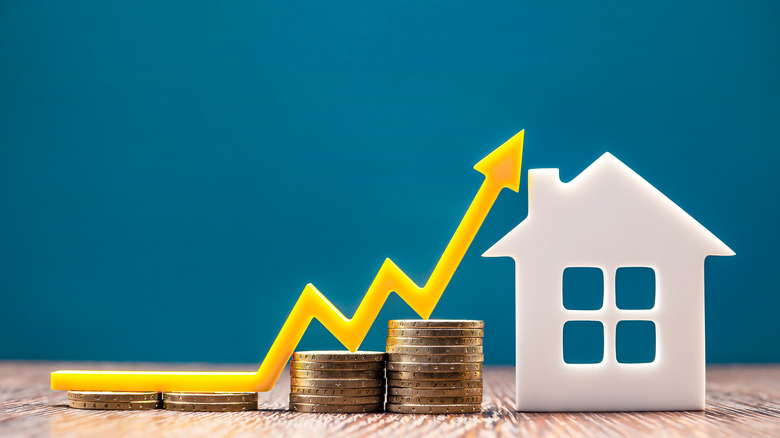 SERSOLL/Shutterstock
With buyers becoming increasingly reluctant to purchase a new home, the listing price must be flexible. In years past, sellers often were able to list a property and experience a flock of prospective buyers just a few days later — and perhaps even field a few offers on the spot. But today, with interest rates at their highest level since 2002, via CNBC, a price that's too high is simply an indicator that tells a buyer to look elsewhere.
Realtor notes that dynamic pricing is critical to selling a house quickly. Sticking rigidly to your initial listing price might seem like a good idea at the moment, but taking the emotion out of the decision can help you see clearly and adjust your approach to capture far more interest. Realtor suggests moving quickly to change your listing price if you've seen little to no interest in the property. Buyers are still out there, and the market remains highly mobile. But with these additional roadblocks placed in the path to homeownership, a high price tag acts as another friction point for a potential buyer that can and will continue to look elsewhere for the best deal possible. The market is rapidly evolving, and so should your approach to it as a seller.
Remain flexible with your pricing expectations for more lucrative movement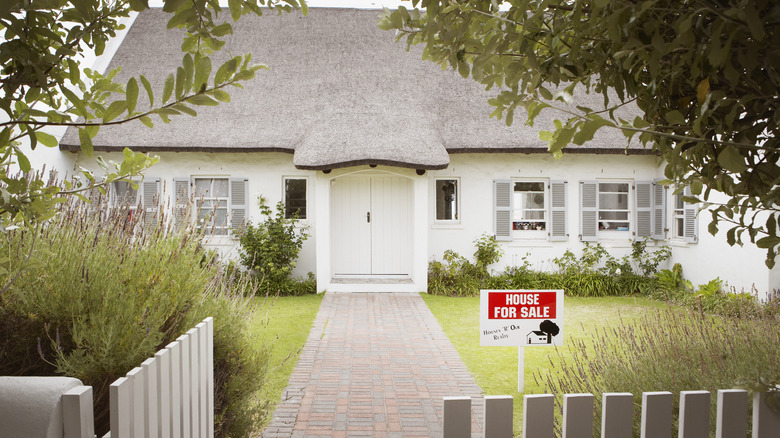 Tom Merton/Getty Images
When it comes to pricing, the most important piece of advice that Realtor has to offer is flexibility. Remaining open to negotiation and keeping an ear to the ground can help you adjust to the changing winds of the market in real-time. Changing the price can make a substantial difference if you've seen little interest in your property for weeks or even months. A stale listing makes buyers wary of potential faults or defects that may be present in the home. Yet, the only thing wrong with the property might be your pricing expectations.
If you haven't gotten much traction with your listing, a price reduction can revive buyer interest in the asset and may even result in the bidding war you initially hoped for. While great features and a good location are crucial parts of any home's value, to a buyer, the hill worth dying on is often the total cost to acquire the home. If the price isn't right, buyers often move on to something else rather than try to justify the increased cost to themselves. Statista forecasts a total volume of homes for sale to rise to 7 million in 2023, meaning buyers can often compare many similar properties in their area and select the one that matches the most closely with their needs, including pricing.