The One Room In Your Home Where Maximalism Might Not Work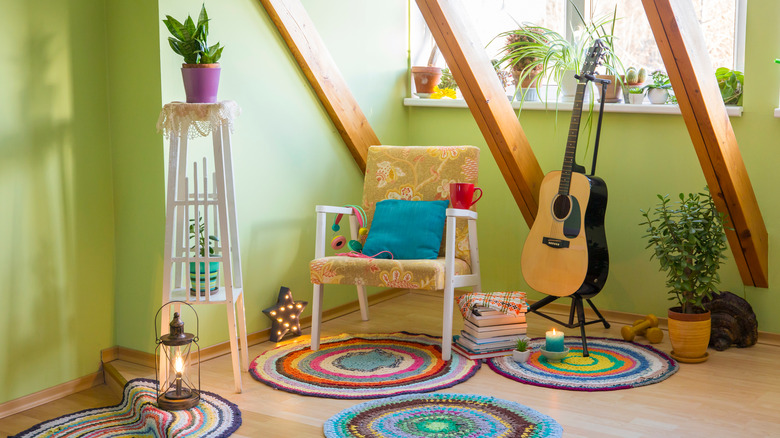 FotoHelin/Shutterstock
Although minimalism has taken its fair share of attention in the design world, maximalism has also had its time under bright lights. Contrary to popular beliefs, maximalism is no recent trend; this design concept has been around for centuries and has remained popular throughout history as a symbol of wealth, extravagance, and atypical style, per the Fashion Institute of Technology. Although the principle behind this design trend is to showcase your individual qualities and unique personality, it is worth mentioning that it might not be ideal for every room in your home. 
Since the bathroom is one of those intimate spaces in a home that needs to represent your unique identity, you would be forgiven to imagine that a maximalist interior style would be ideal. There are so many ways of making your bathroom not only comfortable but also infused with personality, and maximalism is certainly not it. Let's explain why!
What is maximalism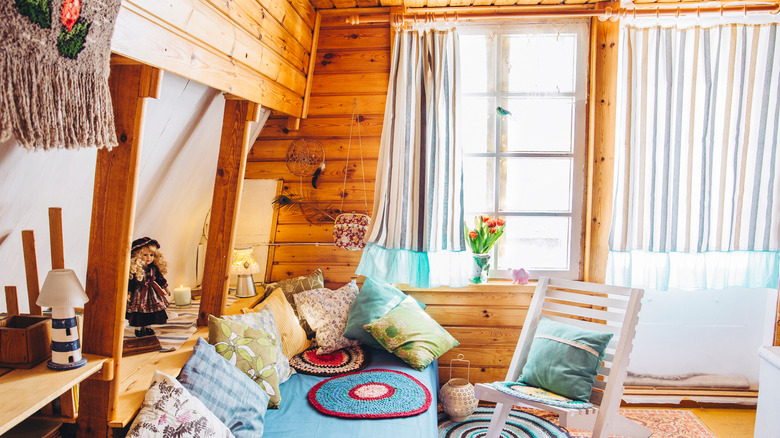 FotoHelin/Shutterstock
Before digging any deeper into why maximalism won't work in the bathroom, it is necessary first to understand this design concept. Keren Richter, interior designer at White Arrow, via Vogue, simply defines it as the art where more is better. It is worth mentioning that this style stretches beyond the home interior décor; it can be applied in the fashion world, architecture, and even art per 99designs. The beauty of this concept, especially for home interiors, is that it is pretty difficult to go wrong. 
You have the luxury of filling your home with the things you hold dear without worrying about how it will look to others. The idea is to create a design you love by incorporating well-thought-out color palettes, prints, and textures in your home interior. While this is true, also keep in mind that this design is everything but random. Although some people might see it as clutter, there is always a method to the madness.
Why maximalism is not for your bathroom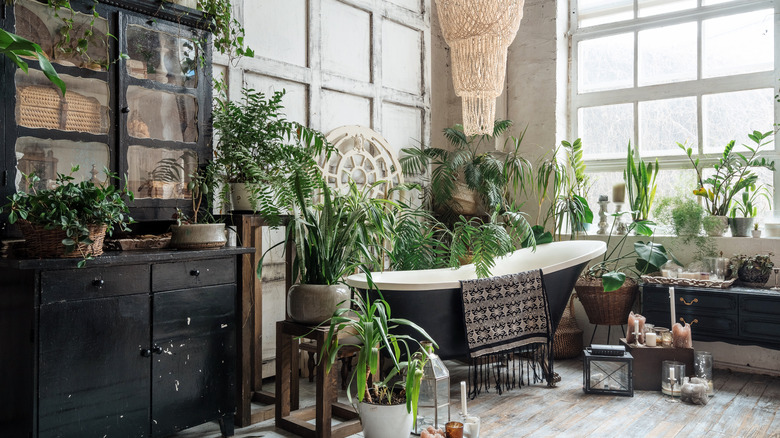 brizmaker/Shutterstock
Yes, the maximalism design concept is not entirely bound by any rule, but Claudia Aparicio, a marketing and design expert, via Homes & Gardens, firmly believes that incorporating it into the bathroom is not a wise move. One of her reasons against a more is a better approach for the bathroom space is for calm and quiet. Let's face it, a maximalist home is often busy with many colors and textures, not to mention the accumulation of different items. This can be pretty overbearing on the mind, especially in those spaces where you need calm and alone time, like the bathroom. 
The design expert further advises that maintaining a monochrome tone and color is ideal for such a space. According to Ellei Homes, neutral colors have a calming and soothing effect which is necessary for creating a feeling of calmness in the bathroom. Finally, although the maximalist style advocates accommodating things you like in your space, it is better to stick with the essentials in the bathroom.