Chelsea And Cole DeBoer Discuss Their New Design Business And Returning To TV - Exclusive Interview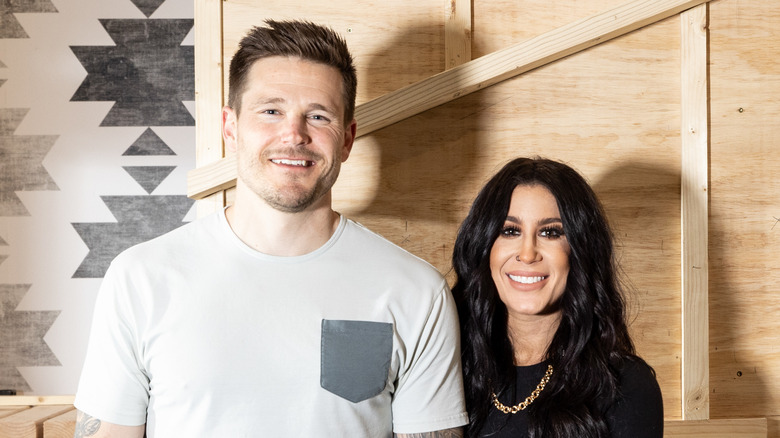 HGTV
Chelsea and Cole DeBoer are back on a new show and a new network — and this time, they're swinging hammers. After announcing their departure from MTV's "Teen Mom 2," the fan-favorite couple is making their highly anticipated return to TV screens with their own HGTV show, "Down Home Fab." Following the DeBoers as they embark on their newest adventure in interior design, "Down Home Fab" highlights their new renovation business in their hometown of Sioux Falls, South Dakota, with Cole heading up the construction and Chelsea adding her own dramatic flair into each design. Throughout the series, HGTV's newest design duo works to grow their blossoming renovation business and take on clients while also raising four young children on their new family farm.
In an exclusive interview with House Digest, Chelsea and Cole DeBoer talked about their return to TV with "Down Home Fab" and shared advice for other DIYers tackling renovations of their own.
From MTV royalty to HGTV's newest dream team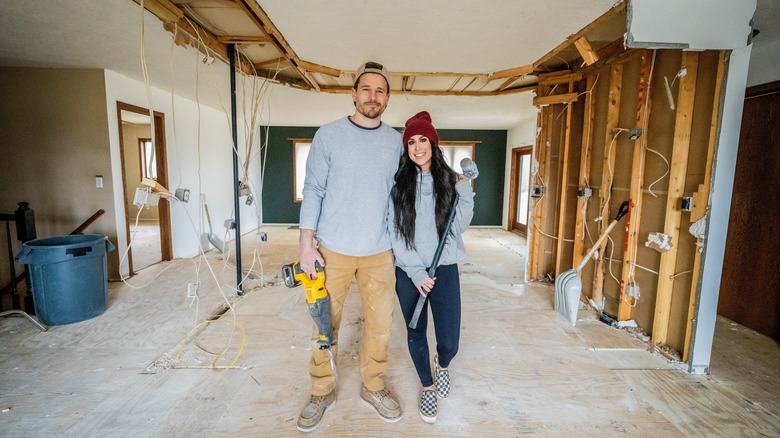 HGTV
First of all, congratulations on the new show! I know a lot of people are excited to tune in. Without giving too much away, were there any moments in particular from filming that stood out to you or that you're excited for viewers to see?
Chelsea DeBoer: The reveals were ... They're so emotional. You really do pour your heart and soul into each project. The nerves leading up to a reveal, and then finally seeing how they react ... it gets you right to the heart every time. Feeling how happy they are, and sometimes emotional, it totally gets me.
Cole DeBoer: Right. The transformations in general — I'm excited for people to see what we did. I got teary-eyed a couple of times, I'm not going to lie.
What inspired the transition into interior design? Was it something that you both always eventually wanted to get into, or was it a passion you didn't know you had until building your own home?
Chelsea: I feel like he always had an interest in construction. He's very handy.
Cole: That's always been a passion of mine, working with my hands. I worked construction for years, so that was no surprise to me, but after doing our house, we felt like there was something there for us.
Chelsea: We had so much fun with the build of our home. When we were finished with our house, we were bummed. We were like, "Wait, we want to build more houses. How can we continue to do this?" We found that it was fun and we enjoyed it, so this felt like it was right for us.
Cole: We were almost like, "Should we build another house?" We were asking people, "Are you guys building? Can we help you?"
Going from filming a show based on your personal life to filming a show about your brand and professional career has to be a huge change. What have you enjoyed most about filming this time around?
Chelsea: Oh, my gosh ... It's not hard to answer — there's just so many things I want to say. It was such an enjoyable experience all around. It felt very rewarding. We felt very proud of what we were doing and the work we were putting in, so that was such a change.
Cole: Getting to do these projects together was the most fun to me.
Chelsea: It was nice — the kids are part of it, but it's not deep diving into anything super personal. But it gets to know our family life, which is what is really important to us.
Design influences and favorite trends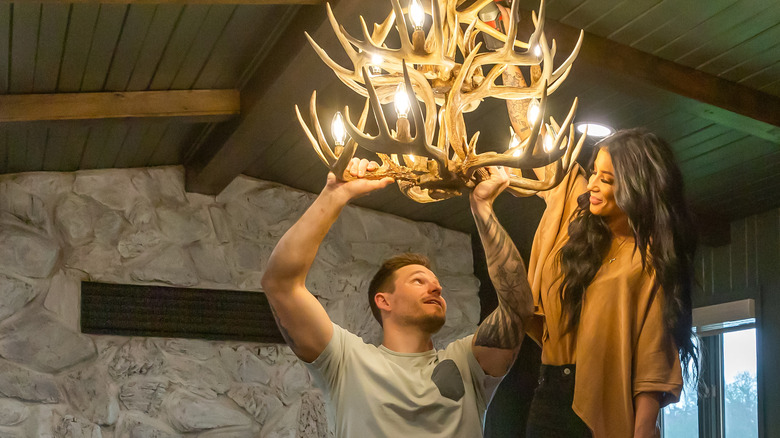 HGTV
Now that you have your own business and you're starting to take on clients, can you walk us through a little bit of what your design process looks like when you first walk into a new house?
Chelsea: It comes down to getting a vibe of them as a person. It really does pay to ask questions about how they're living their life — what's a day look like for them? Because it really does matter how they're using the space, and how it's going to work for them, and it's different for everybody.
Based off [that], it's [having] the details that maybe you wouldn't think matter, and looking in their house before and seeing what they like. Do they have a specific color all over the place that they seem to love or patterns or anything? [I] pick up on little things that they clearly like — [that] makes it more personal, and then it's more of a success in the end.
Cole: [It's] going down to the basics, too. What works for you? What doesn't work for you? What are your dreams for this space?
What are your design influences, and what would you say your aesthetic would be if you had to describe it?
Chelsea: It's a mix of rustic and modern. I refer to it sometimes as South Dakota glam, because it is a lodge-y feel. I like to feel cozy and warm in my home. We've always got a cowhide thrown in there, and we've got antlers all over our house, so we call it a South Dakota glam.
Do you have any design trends that you're obsessed with now or that you're following super closely?
Chelsea: I am so into painting anything and everything black. I love a full monochromatic room, a black room. It looks so sleek and awesome, but I am also loving a lot of the darker wood tones that are coming in and mixing those together. It's so good.
Chelsea and Cole share advice for other renovators and talk their current projects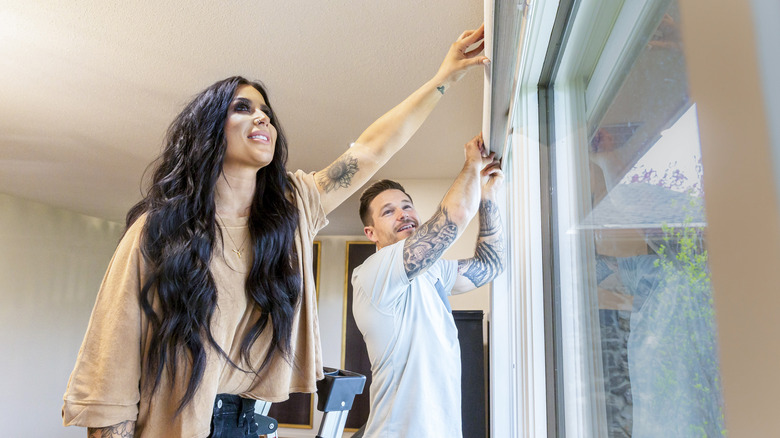 HGTV
Do you have any advice for someone who is looking to try their hand at interior design without any formal training or to make a career shift into it like you did?
Chelsea: Yes! I am a firm believer in trusting your gut. If your heart isn't in what you're doing anymore, and you're scared, I am a believer that you have to trust your intuition. Trust that feeling that you're getting and don't be afraid, and just go for it.
Cole: You can't get what you want if you don't take a chance.
You have four kids at home and are also proud parents to your animals. What was it like working on your own home renovation with pets and children in the house? Were you living in your home at any point during the building process, and if so, do you have any survival tips for other parents and pet parents who are looking to do the same?
Chelsea: We had a few things left when we moved in, but ours was mostly finished. There's no easy way to do that. Even moving into a house that was pretty much done was hard. You have to see the end result and think about the finish line and how happy you're going to be when it's done.
Cole: [With] people I've talked to that I know have renovated a home that had to live in it at the same time, you focus on one room and finish it, and your whole family lives out of that one area until you're done.
I'm sure free time is hard to come by these days since starting your own design business and filming the show, but are either of you currently working on or looking forward to any upcoming other projects? Or does the design business have your primary focus right now?
Chelsea: We thrive on chaos, so we have our minds in all different areas. It's the kids, and we have our brand — Aubree Says — that we want to expand and grow on, and we have this design business, and we still have things that we want to do in the future, so I don't know.
Cole: For some reason, it's never enough.
Chelsea: It's never enough!
Watch Season 1 of "Down Home Fab" now on HGTV and discovery+, with new episodes airing every Monday.
This interview has been edited for clarity.