Mortgage Demand Is Increasing Drastically Due To Lower Interest Rates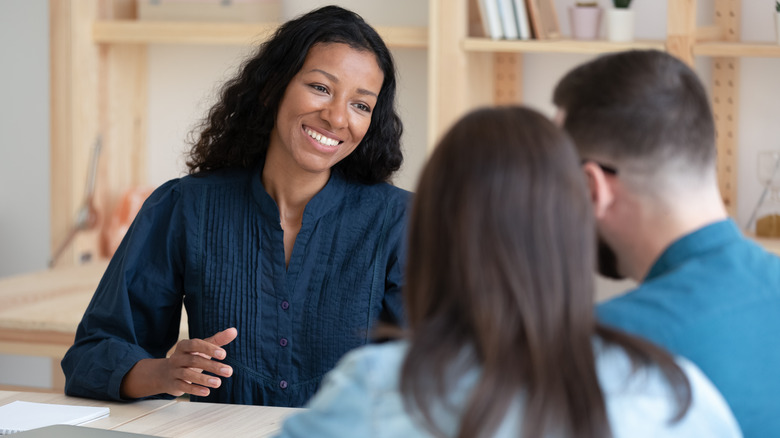 fizkes/Shutterstock
Interest rates are one key indicator of the real estate market's overall health and play a major role in driving actual interest from buyers. With rates at some of the highest levels seen since 2002 (via Barron's), it's no wonder that so many potential buyers are waiting to pull the trigger on listed properties.
Although rates are still high when looking at the long term, buyers have been granted a small reprieve. CNBC reports that the fever has broken ever so slightly in the interest rates that buyers are facing off against, leading to 25% jump in applications for new mortgage loans last week. This change may signal a shift in market sentiment, and coupled with new strategies to entice buyers to make offers on homes — like mortgage buydowns — there may be a positive movement for both buyers and sellers in the coming months. The market has swung wildly back and forth since the pandemic buying spree, and it has made for a complex real estate environment that seemed destined for a cliff (alongside the continually rising federal interest rates). Still, this hypercharged environment won't last forever, and it's possible that a drop in interest rates for the first time since September 2022 (via CNBC) will usher in a calmer atmosphere that returns the space to a new equilibrium.
Market participation by buyers is up, but still lagging behind numbers from last year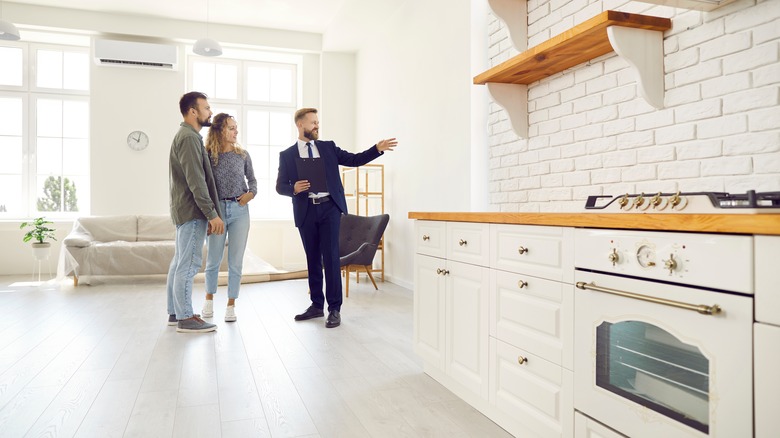 Studio Romantic/Shutterstock
CNBC reports that while things appear to be moving in a positive direction for buyers, they aren't out of the woods yet. Participation, in the form of new mortgage loan applications, is still far lower than at the same time a year prior: 35% lower, in fact. This means that recession indicators remain strong over the broader marketplace.
The market simply hasn't recovered fully from the overheated temperament it experienced throughout the pandemic era, and buyers are still reluctant to take on the hefty debt load that a new mortgage signed at these inflated figures will entail. Even so, a surge in buyers applying for funding amid a short drop from 6.42% down to 6.23% may indicate that some searching for a new home may see this as a temporary reprieve. With the federal government's budget and spending heading ever closer to the debt ceiling, there may be further increases to the rates that consumers see heading farther into 2023.
Another option is the use of an Adjustable Rate Mortgage (ARM). ARMs utilize a fixed rate over the first few years (often one, two, or three-year terms, but they aren't strictly limited to these ranges) and then revert to a variable rate after the period has expired. ARMs can give you the security of a locked-in rate for the short term, especially if you're worried about future increases.
The market hasn't seen an influx of new sellers, however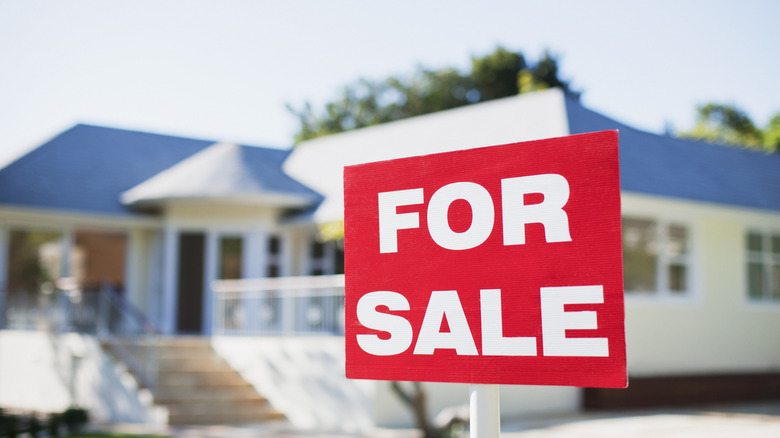 Martin Barraud/Getty Images
One thing to keep in mind regarding the housing market is that it's a complex ecosystem. While buyers may be seeing a shift in the sands, sellers aren't reentering the market with extreme speed. CNBC notes that time spent on the market is increasing, and the number of active listings is 21% higher than a year prior. Similarly, new listing rates are down by 22% over the figure from a year ago.
This all means that sellers are still cautious about their ability to sell a home in today's environment. The longer a home sits on the market, the harder it is to sell the property. Sellers may not have the stomach for a long listing period, and stale listings can take on a toxic bias that suggests to buyers — rightly or wrongly — that the home has some essential defect and should be passed on (why else would no one snap it up?) This feature of homebuyer cynicism doesn't abate when overall selling time increases, so a stagnant market only serves to exacerbate the fears of both buyers and sellers. There is a change coming that will reset sentiments on both sides of the transaction to a healthy medium, but this may still take many months or even years to arrive.