Why Now Might Be The Best Time To Buy A Home, According To Realtors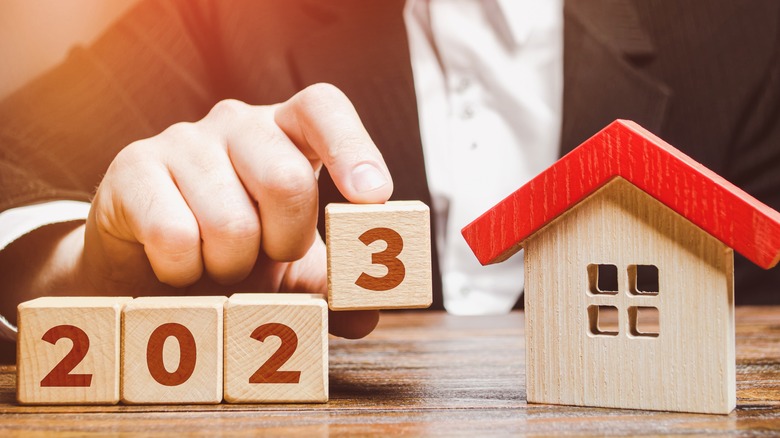 Andrii Yalanskyi/Shutterstock
Whether you're looking to buy your first home, invest in more properties, or relocate, buying a home in an ever-fluctuating economy can be very intimidating. Last year was an especially challenging one for the real estate market, with CNN Business reporting that 2022 home prices saw a 10.2% increase from 2021, but home sales saw a 17.8% decrease.
With low sale percentages and high costs, it may be scary to dip your toe into the home-buying process right now. However, with the new year comes renewed ambitions. Renting and owning have their own unique pros and cons, but with rent prices increasing an average of 14% in 2022 and only getting higher, per Credit Karma, it's not a bad idea to begin the home-buying process. While the market may seem scary from an outsider's perspective, the uneven playing field may finally be starting to even out in the buyer's favor.
Low consumer demand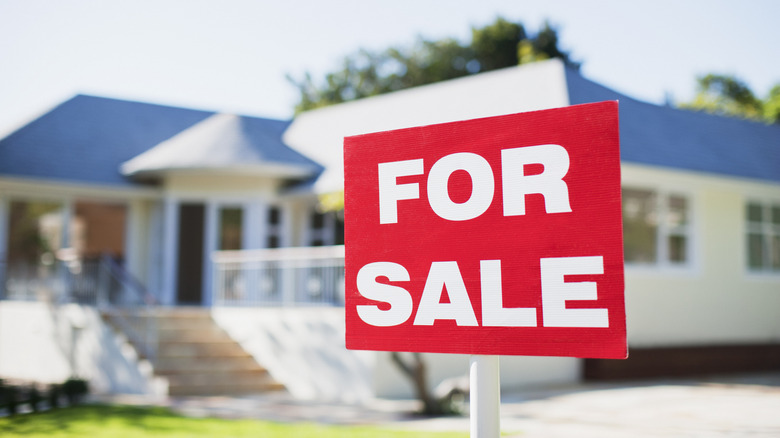 Martin Barraud/Getty Images
While 2022 real estate markets may have been difficult to navigate as a buyer, the tides are beginning to turn. Brokerage realtor Kathy Casey told Yahoo! Finance that there has been a significant decrease in buyer demand. This means that sellers are willing to be a little more lenient with prices, as houses are sitting on the market for a lot longer.
More than prices, though, potential buyers should be looking at mortgage rates. Houses are being purchased at slower rates — 5.95 million in 2022 versus 6.12 million in 2021, per Statista. Harrison Group broker Sir Ashley Harrison also told Yahoo! Finance that this lack of buyers means less competition in getting bank loans and a better chance that your offers will be accepted. He does warn that interest is still high, but not as high as it has been. Forbes backs up this sentiment, stating that the average rate for a 30-year fixed mortgage was 6.15% last week and 6.33% the week before. While this is higher than you may like, it's already down from 7.08% from late October to mid-November 2022. It's unclear if rates will continue to go down or go back up due to growing inflation, but the general consensus is that the market is slowly shifting back in favor of buyers.