The Simple Touch That Brings Texture To A Room, According To Erin Napier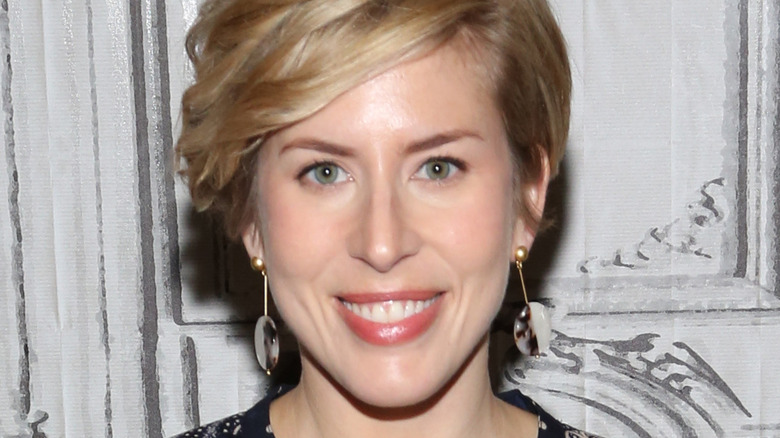 Manny Carabel/Getty Images
A room without texture is like a cake without frosting — tasteless and desperately in need of something interesting. As noted by Evolve, adding texture to a space helps set the ambiance. For example, rough accent pieces can create a cozy environment, whereas smoother décor can be used to make a home feel more sophisticated. This design element can also be utilized to create visual contrast, balance, and depth if executed correctly.
But before purchasing several faux fur blankets and pillows, we suggest taking a look at the simple yet stunning tactic Erin Napier, co-host of "Home Town," has recently shared with her television audience. She and her husband, Ben Napier, are known for bringing historic homes back to life by strategically using a mixture of new and old materials, per HGTV. Thus, we believe her experience with different textiles makes her the perfect texture expert who can teach you how to subtly transform your home.
Erin Napier's secret weapon
In season seven, episode six of "Home Town," Erin and Ben Napier were tasked with giving a Mississippi home a clean and fresh look with a minimalist vibe, per Realtor. But, as they tore away at the dated brick wall and fireplace in the living room, they realized they had lost tons of texture. To solve this, Erin Napier used her go-to tactic. "Wainscoting's my favorite thing. I love it," she noted. "I put it everywhere we can possibly afford to put it." For this renovation, she decided to install a simple panel of white wainscoting below the serving window.
The results? An introduction of subtle texture and interest that corresponds beautifully with the minimalistic desires of the homeowners.
According to Kitchn, Erin Napier has also used texture to make a renovated space match the aesthetic of a historic home. For instance, she installed a textured kitchen backsplash with dark grout to make it appear as though it had been installed years ago, proving that this design element can be used to establish a specific mood.