The Design Trends That HGTV Stars Egypt Sherrod And Mike Jackson Are Obsessed With Right Now - Exclusive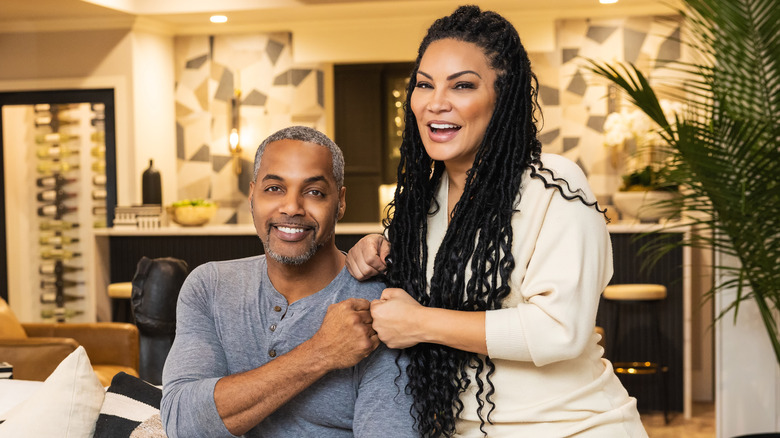 HGTV
HGTV's breakout hit series "Married to Real Estate" is back for Season 2, and stars Egypt Sherrod and Mike Jackson are giving fans a continued glimpse inside their lives as Atlanta's hottest design team.
As a real estate expert with financial prowess and an astute sense of the market, Sherrod zeroes in on listed properties for her clients that can be transformed while sticking to a tight budget, yet will still offer an increased return on investment. After leading clients to what will eventually become their dream home, Sherrod manifests a one-of-a-kind design plan, while Jackson, her expert builder husband and business partner, works to bring that vision to life in a way that both increases the property's market value and contributes to the buyer's quality of life.
A new season brings new properties, new challenges, and out-of-the-box design ideas and executions for the couple to tackle — all while continuing to raise their three daughters. Of course, while they work to match their renovations to their clients' specific styles and aesthetics, they have their own personal preferences when it comes to effective home design. In an exclusive interview with House Digest, Sherrod and Jackson opened up about their process and revealed the design trends that they're currently loving.
The big three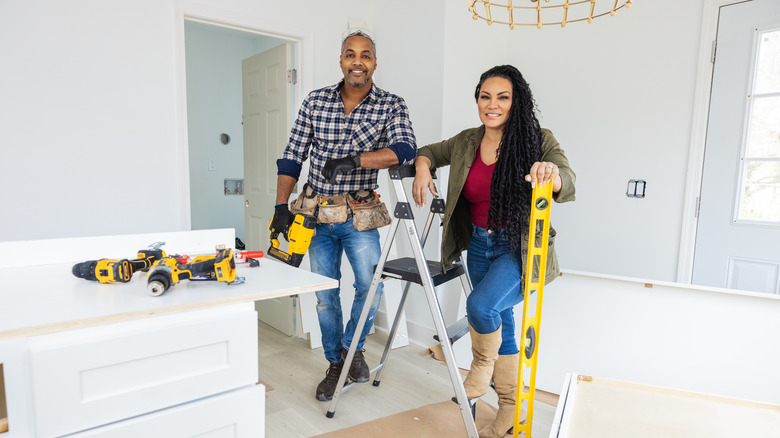 HGTV
When it comes to design trends, Egypt Sherrod and Mike Jackson are likely to be on board as long as it feeds into an increase in value for what they consider to be the three most important aspects of any design project. "When I talk about value," Sherrod said, that means "financial return, it feeds into your aesthetic value, and to your quality of life."
In terms of specific trends that meet those criteria, the couple shared that they love a high-tech home and the idea of a multi-functioning kitchen. Combining those two concepts is even better, as far as they're concerned. "I'm a little bit obsessed with all of the hidden appliances and hidden functions of kitchens where you don't even see the stovetop, or you don't see the sink because the actual countertop elongates over top of it and you've got to press the button and everything retracts," said Sherrod. "I'm sure if you ask my husband, he's going to say everything's smart and technology-driven too."
"Exactly," Jackson confirmed.
New episodes of "Married to Real Estate" air Thursdays at 9:00 p.m. ET/PT on HGTV and are available to stream the same day on discovery+.