What Is The Collectible Design Movement, And How Is It Problematic?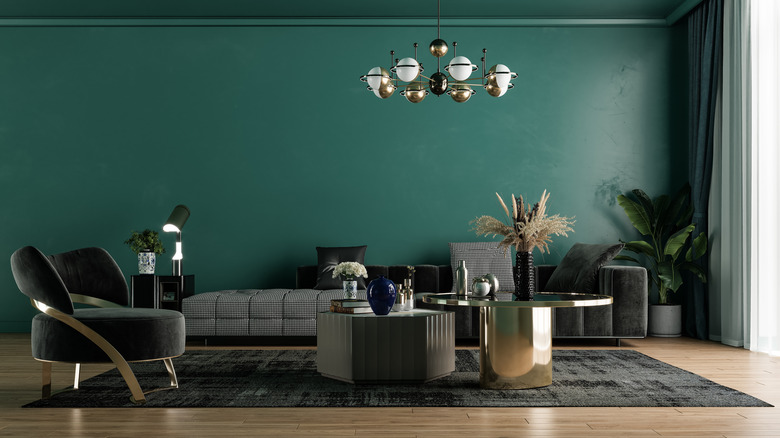 mixphotos/Shutterstock
No matter the trade, the best in the business rise to the top. This is true with artists, furniture designers, and ceramicists as well as others making goods by hand. Occasionally, those with extreme talent can meld vision with skill to create objects that become highly marketable sooner rather than later. Their pieces, in other words, are being collected at elevated prices while they're still actively working. This is the root of the term collectible design.
The use of this descriptor seems to have stemmed from the art market a couple of decades ago, according to Alexandra Cunningham Cameron, a curator at the Cooper Hewitt, Smithsonian Design Museum. "People thought craft just wasn't sexy enough, so the idea was to embrace design as a term to create different types of interest, connoisseurship, attention, and increased monetary value," she remarked in an interview with Elle Decor.
If you've never heard of collectible design, the term decorative arts might be more familiar. While that descriptor isn't used as much in galleries and auction houses when it comes to contemporary goods as it is with accessories that often accompany antique furniture, it essentially refers to the same thing. Both terms describe handmade goods that far exceed the average when it comes to innovation, crafting detail, and quality.
Problems with the collectible design movement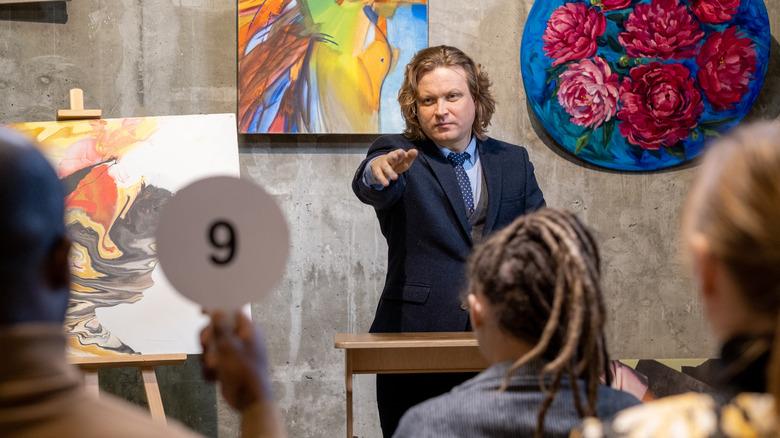 Shironosov/Getty Images
The main image problem identified with collectible design is an outgrowth of using the word "collectible." In the past it pegged art, antiques, and vintage wares to denote desirability and/or scarcity. Whether it was a priceless original painting or a mass produced piece of costume jewelry, if a collector was willing to purchase something to add it to a collection, it was deemed collectible. Then the artificial market for collectibles arose in the late 1960s and continued to build over the following decades. From art prints to ceramic plates, everything collectible was suddenly a limited edition. That took the swagger out of using collectible as a descriptor and one of the reasons associating the term with finely made objects today — even when they truly are made in very limited quantities — doesn't convey the intended meaning.
Buyers can also get too wrapped up in the hype buying at auctions or galleries and invest in things that will probably never increase in value simply because they are being marketed as collectible design. Urging shoppers in the so-called collectibles marketplace to buy what they love is age-old advice, and it's still just as true as ever. Always remain wary of purchasing something being marketed as a collectible thinking it will inherently increase in value. Enjoy it in your home, and if it ends up being worthy of flipping at some point, consider that to be a bonus.
How to remedy the main problem with collectible design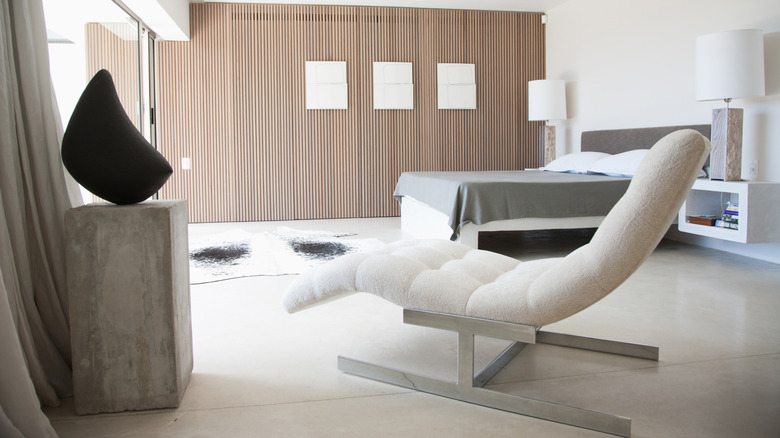 Tom Merton/Getty Images
Coming up with another term to describe the status certain artisans have achieved is arguably the solution to the problem associated with using collectible design as a marker. However, that's apparently not as easy as it sounds since no one who writes about fine craftsmanship has coined a new phrase yet. Marketers haven't done any better.
Using the term "craft" to denote handmade wares is certainly accurate, but it really doesn't elevate the work of a skilled artisan who has garnered recognition to the level it deserves. Some suggest attaching words used in the jewelry marketplace like fine and high might be more appropriate, as mentioned in Elle Decor. Would terms like "fine craft" or "high craft" be better? Time will tell. Until a better descriptive term emerges, the good thing remains that artisans will continue to do their thing. Buyers — whether they're actually collectors or just one-off fans of a designer's work — are seeing more and more opportunities to support up and coming crafters and makers through online promotion in addition to traditional gallery viewings and juried exhibitions.