Breegan Jane Says To Skip This Room When Decluttering Your Home Before Selling It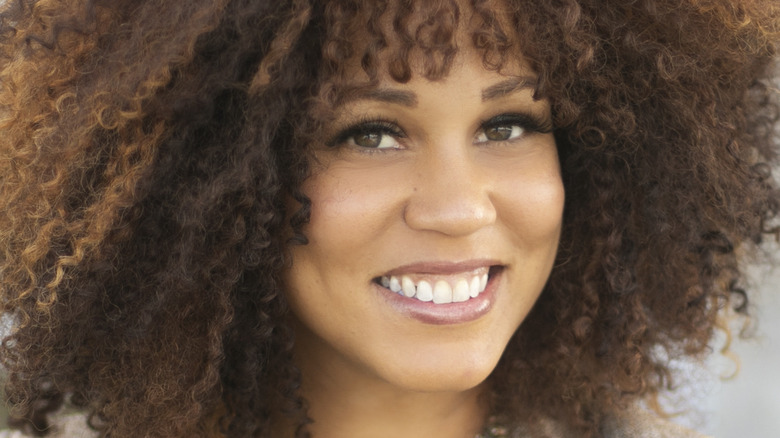 Breegan Jane
No one wants their home to sit on the market going unsold for months. Without closing on any offers, your realtor may suggest lowering the price to get a renewed interest in your listing. Before that, however, they may offer advice. The right renovations and waiving a few costs can pique a few buyers' interests. You want potential buyers to fall in love with the home when they go to tour it. As most realtors will tell you, you'll also want to appeal to the greatest number of buyers.
As people tour the home, they want to be able to picture themselves and their family in the space. Seeing pictures of your own family can get in the way of that. Similarly, you want to have a clean slate that allows buyers to imagine their furniture, clothes, and décor. That's why, before showing the house, you'll want to remove as much of the clutter as possible in each room. Think clothes on the floor, cereal boxes on the kitchen counters, and makeup on the bathroom vanity. But there is one space that interior designer Breegan Jane says doesn't require a thorough decluttering. While every other room in the house should look like a model home, this one space doesn't have to look picture-perfect.
Leave the garage as it is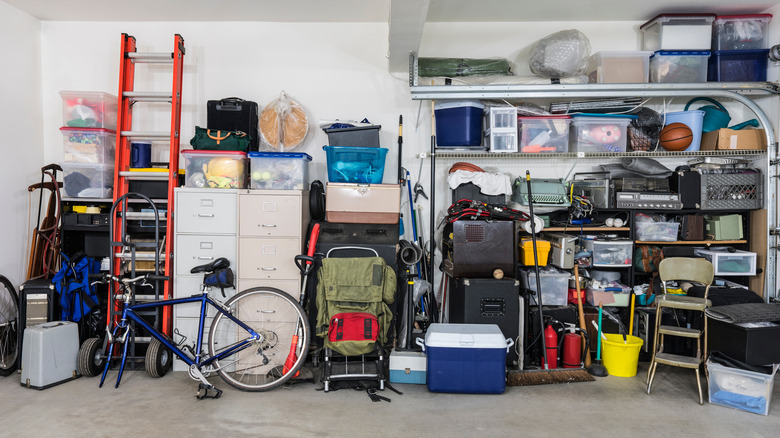 trekandshoot/Shutterstock
You may have to spend a weekend cleaning up the rest of your home before an open house, but Breegan Jane says the garage doesn't need decluttering. "People really have garage forgiveness when it comes to selling your house," Breegan Jane explains in an Instagram video. "Mine is a mess. It may seem counterproductive that I'm cleaning out my whole house. Somebody can usually picture a garage being their own. And, honestly, whose garage isn't a mess?" 
A lot of clutter can hinder homebuyers from envisioning themselves in a space; it's hard to look past a messy living room or kitchen. However, since garages often play double duty and act as overflow storage for items like holiday decorations, winter clothes, tools, and other items you won't need on a daily basis, a spotless garage isn't a necessity. Instead of meticulously cleaning, it may be better to focus on straightening up, so potential buyers can see how much space is in the garage or highlighting areas for storage or a workshop. But when it comes to serious cleaning, your time is better spent focusing on other areas of the home. Let the garage be the storage space it'll most likely be used for.