Why Nate Berkus Believes Home Design Rules Are Meant To Be Broken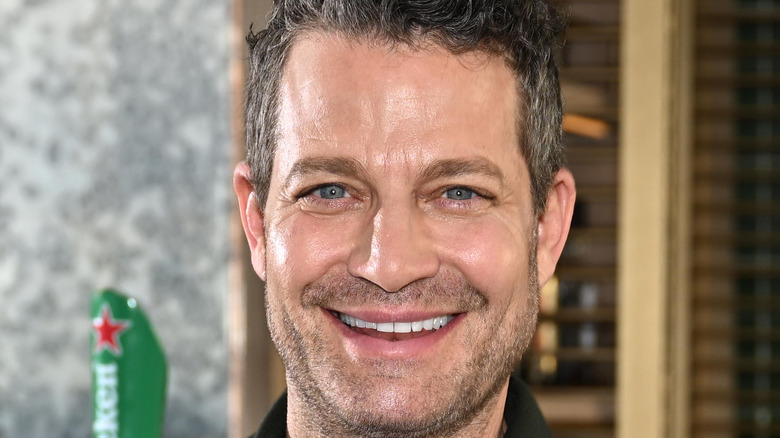 Dave Kotinsky/Getty Images
In interior design, professionals and amateurs alike often feel limited by certain design rules. For instance, perhaps you've heard that things should always be placed in groups of three or that using dark paint colors in a small room is a bad idea. Maybe you have wanted to break one of these conventions but felt that doing so would be committing a design sin. If you've ever felt this way, let interior designer Nate Berkus ease your mind. "Allow yourself to break what feels like 'rules,'" he tells Homes & Gardens. "These ... are a construct that makes us believe that you can't do certain things unless you do them right."
Never afraid of thinking outside of the box, Berkus believes that rules only limit a room's personality and charm. For fans of HGTV's "The Nate and Jeremiah Home Project," this probably won't come as a surprise, given the designer's penchant for elevating homeowners' most sentimental pieces with imagination and grandeur. This is why, even though his spaces are often described as modern, they also feature choice antique pieces and a traditional European flair. Likewise, some say that staying away from color entirely is a huge no-no — but not for Berkus, who finds that layered neutrals are more his cup of tea. However, the renowned designer has an excellent reason to bend and break design rules as he pleases.
Creating a personalized space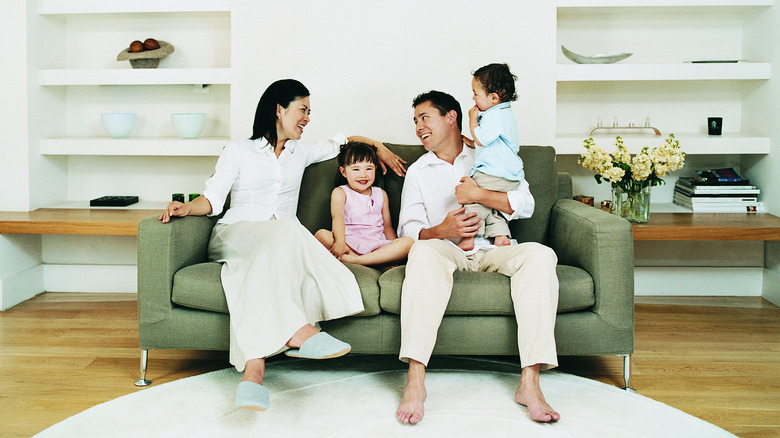 Digital Vision./Getty Images
The main reason why Berkus believes that people should break common design rules is that conventional wisdom can keep us from creating a space we will truly love. "The greatest rooms I have ever assembled have been with such deep input from the people who live in them because, at the end of the day, when your eye travels across a space that reflects you, you really feel at home," Berkus tells Homes & Gardens. 
While recreating interiors from a magazine photo shoot may appeal to some, Berkus argues that personalization and feeling are the lifeblood of his industry. Even faux pas can be dealt with quickly, either with a fresh coat of paint or by rearranging the room. "Take a risk when it comes to design. If you want to put an antique dresser in your entryway, do it — what is the worst that could happen? It is important to curate a space you love. That is the true meaning of design," Berkus says.
Common rules you should break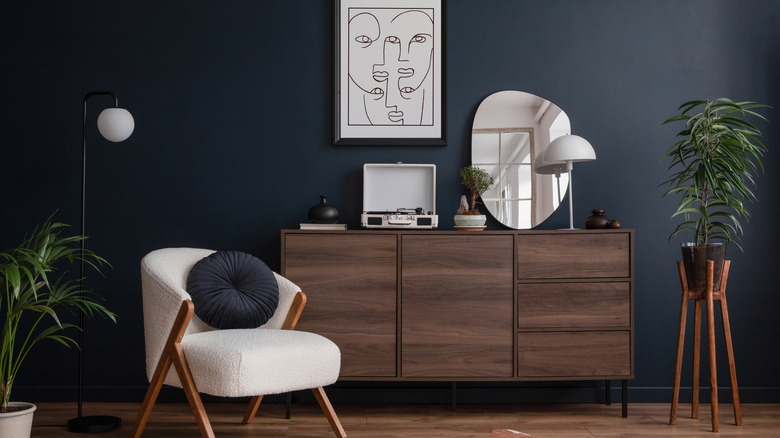 Followtheflow/Shutterstock
Before installing a fireplace in your bathtub, it's worth noting that some design rules are more breakable than others. When asked about ubiquitous rules, Berkus delivers a short list that will be familiar to most homeowners. "You can never paint a small space dark, you can never break up a set of furniture, you can never put big furniture in a small space, and you can never mix styles, patterns, or colors," Berkus says (via Lonny). And why not break these conventions? Painting a small room in a deep tone can add drama, breaking up a set of furniture will allow you to include more exciting pieces, using large furniture in a small space can create a cozy conversation nook, and mixing elements may be the key to creating stunning, one-of-a-kind arrangements. 
"People think that everything has to be symmetrical. They are obsessed with the idea that everything has to be balanced — which is not always the case," Berkus tells MyDomaine. This advice may resonate with homeowners who struggle to create a perfectly-balanced gallery wall despite their most beloved paintings' differing sizes, frames, and artistic styles. However, the designer also challenges homeowners to get creative with where they install art and photos. "Hanging things in your home is a deeply personal exercise, almost as personal as what color to paint the walls. I've always loved the impact of hanging something unexpected in places that are often overlooked," Berkus adds.