Why New Mortgage Applications Have Fallen To Lowest Point In Nearly Three Decades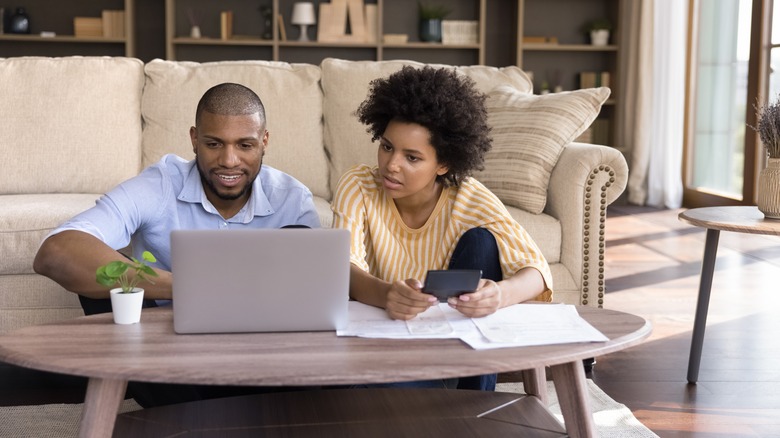 fizkes/Shutterstock
The housing market has undergone an extreme drop in demand. The number of new mortgage applications has fallen to the lowest point since 1990. According to their March 1 press release, the Mortgage Bankers Association saw a 6% decrease in the number of applications filed for a new mortgage during the last full week of February compared to the previous week. In fact, the overall average has also been calculated to be 44% less than last year at this time. However, what may be most sobering about this recent trend is that the numbers reflect a sharp drop that the housing market has not experienced in nearly three decades.
So what is driving the low demand for new housing purchases? One may suspect that interest rates are causing potential buyers to be a little hesitant about taking the next step toward getting a new home. Plus, to some extent, inflation may factor into this latest trend, along with the number of new constructions and existing homes that fall within buyers' budgets. Nonetheless, all of these aspects make for a slow start to the spring season in the housing market for both sellers and buyers alike.
The impact of interest rates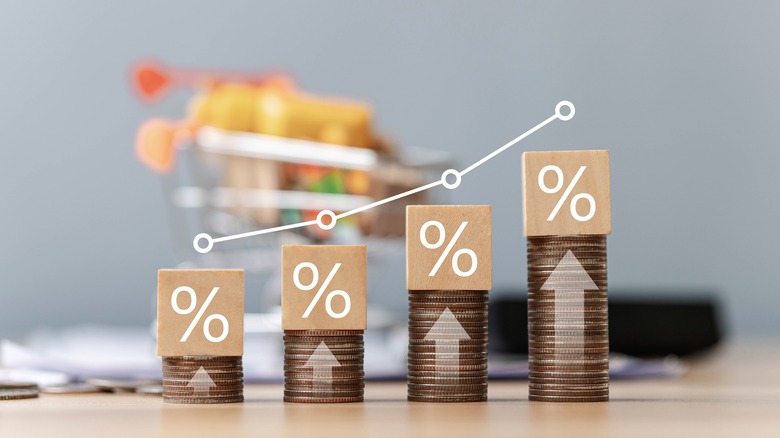 d.ee_angelo/Shutterstock
Interest rates have definitely played a role. The decrease reflects an impact on the number of applications for 30-year-fixed-rate mortgages that amounted to $726,200 or less, with 20% given as a down payment. That particular interest rate went up to 6.71%, whereas the previous rate was 6.62%. With rates again going up, buyers backed off from the application process, which is no surprise considering that the latest interest rates were the highest since November of 2022 (via Mortgage Bankers Association). In other words, the higher rates will keep buyers out of the game due to their effect on the overall cost of housing.
The recent developments contrasted January's short-lived increase in applications for new mortgages when interest rates were at 6.2%. Thereafter, the number of applications decreased for almost three weeks, coinciding with the growth of rates. MBA's Vice President and Deputy Chief Economist, Joel Kan, attributes this impact on interest rates to the direct effects of the economy and employment, all of which point toward the possibility that inflation itself may not slow down any time soon.
More decreases in applications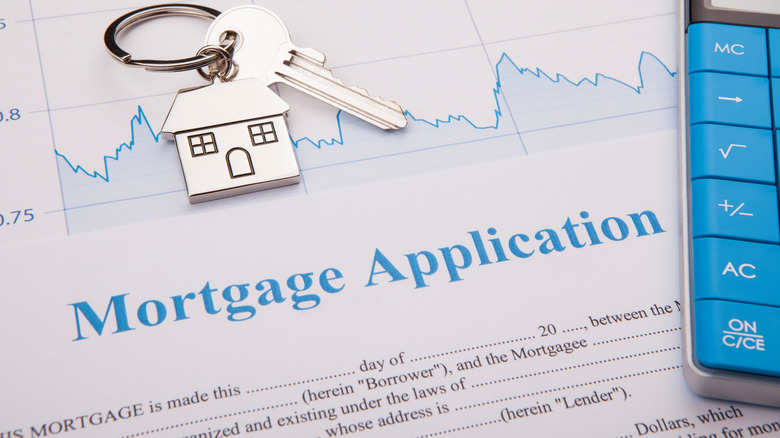 Phototechno/Getty Images
Along with new mortgage applications, the number of refinancing applications also decreased since most homeowners have already locked in lower rates, thus placing those numbers more than 70% behind the previous year's volume. Consequently, the higher interest rates may overshadow any temptation to get a lower monthly payment, causing homeowners to stay with what they have rather than search for a new home.
Likewise, the number of applications for new VA mortgages have dropped to 11.6% compared to 12% the week before. In addition, the new applications for USDA loans have also decreased from 0.6% to 0.5% within a week, reflecting buyers' reluctance to invest and the impact of higher interest rates.
On the contrary, the number of applications for new FHA mortgages has held steady from one week to the next despite an interest rate increase from 6.39% to 6.45% on a 30-year fixed-rate loan.