February's High Mortgage Rates Had A Big Impact On The Housing Market Overall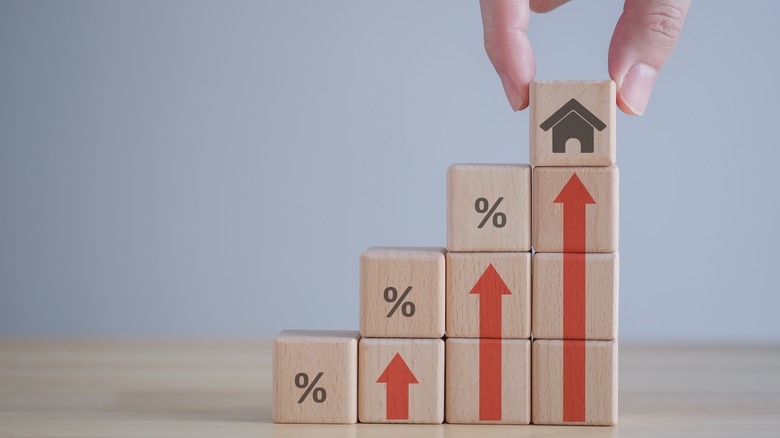 Tanoy1412/Shutterstock
Prospective home buyers have been keeping a watchful eye on the housing market as mortgage rates continue to spike. Activity dropped last year thanks to high mortgage rates steering away potential buyers; existing home sales sunk 18% from 2021, and single-family housing construction saw a decrease of 11%, according to Barron's. At the start of 2022, mortgage rates were below 4%; however, nearing the end of the year, November saw the 30-year average rate spike up towards 7%, but it began trending downwards after that point.
The high rates come as a result of the Federal Reserve's effort to slow the economy and record high inflation by increasing base interest rates. With the spring buying season approaching, housing data gave a hopeful outlook on demand picking back up, but February had other plans. Mortgage rates once again increased, continuing to ward off potential buyers. The last week of February saw a 6% drop in mortgage applications compared to the previous week. The average rate on a 30-year fixed mortgage rose from 6.6% to 6.7% last month, marking it the highest since November of 2022, according to CNBC.
Is housing recovery on the way?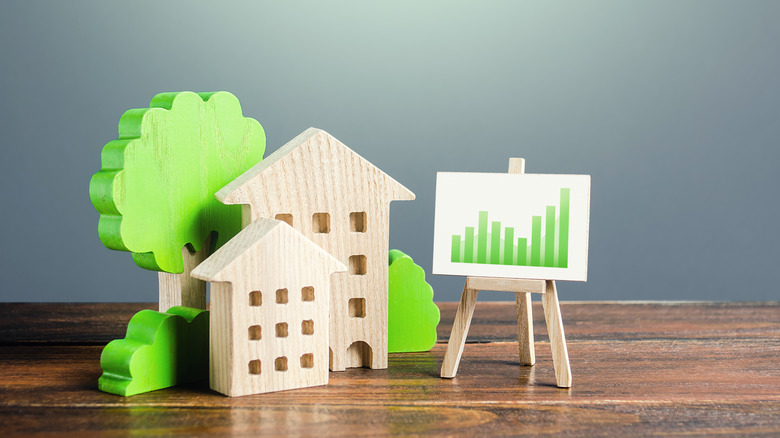 Andrii Yalanskyi/Shutterstock
Refinancing applications are down 6% for the last week of February and 74% year over year. It's also important to note that new housing listings are drastically lower than a year ago, indicating that nobody is buying due to the market's price. Even so, is a possible housing recovery on the horizon? Apollo Global Management Chief Economist, Torsten Slok, seems to think so. "Traffic of prospective buyers of new homes is rebounding, new home sales are beginning to recover, the average number of offers received per sold property is starting to recover," Slok said in a note called "Housing Recovery Has Started" (MarketWatch).
He explains that "indicators suggest that home sellers are simply not selling their home if they don't like the price they are being offered" and that "this makes sense with continued strong job growth, strong wage growth, and high household savings." Slok points out that the market rebound would be one sign that interest rates are not high enough to subdue inflation and that this will result in the gross domestic product (GDP) starting to recoup. "As time goes by, the economy begins to adjust to a new higher level of inflation and a new higher level of interest rates. With the housing market recovering, the risks are rising that the expected strong rollover in the shelter component of the consumer price index (CPI) may never happen," he said.