Chief Economist Predicts Housing Market Is Headed For The Gutter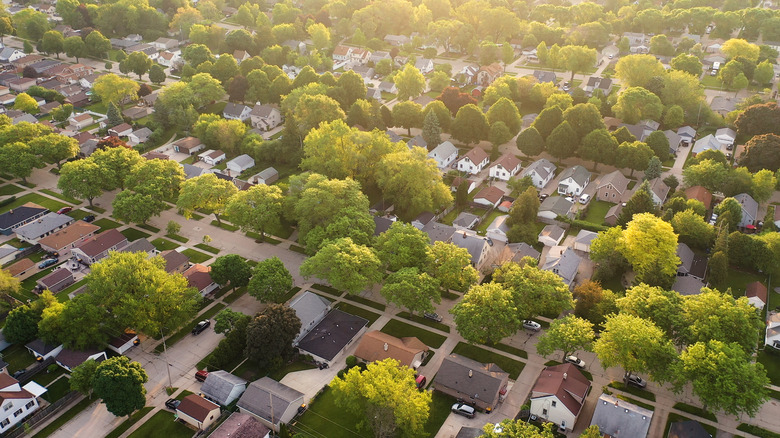 Lena Platonova/Shutterstock
During the week of February 18-25, Realtor.com revealed that median home prices increased by 7.2% over last year. Often, rising prices mean that buyers are extremely interested, causing sellers to have the upper hand and be able to raise prices. 
However, the opposite has happened — while prices are up, activity is way down. "Taken as a whole, this week's data lines up with other indicators that are pointing to a potential bottom in housing market activity at a fairly low level," says chief economist for Realtor.com Danielle Hale. Activity is reaching a standstill, as many buyers aren't pleased with the high prices or haven't been able to find the right property, while many sellers aren't exactly eager to sell. Hale continues, saying, "However, [the data doesn't] yet offer a strong indication of how long the market will bounce along the bottom," which she believes will mostly be determined by if mortgage rates continue to climb or start to decrease. 
More houses, less new inventory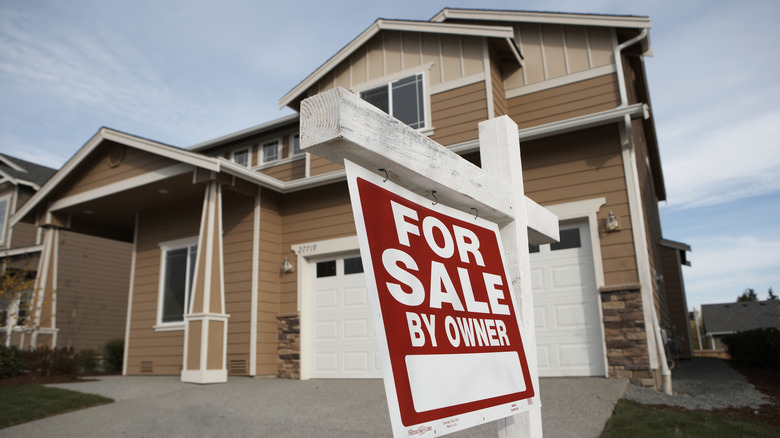 Thomas Northcut/Getty Images
The market may be heading towards a potential bottom, as displayed by two factors: fewer new listings and slower sales, both when compared to last year's data. According to Realtor.com, new listings are down by 16%, and homes aren't sold for an average of 19 extra days.
Further, even though inventory is up from last year (67%), it's still way down from before 2020, when the COVID-19 pandemic hit. "With new listings continuing to slip, the growing number of homes for sale reflects still-low buyer interest amid high costs rather than an influx of sellers," Hale explains. "Even after these huge gains, February data show that nationwide there are only just more than half as many homes for sale as were available pre-pandemic (-47%), helping to explain why both buyers and sellers are feeling lukewarm on this spring homebuying and selling season." In other words, buyers are less interested and have fewer properties to choose from overall, which is leading to a decrease in activity. 
Key factor: mortgage rates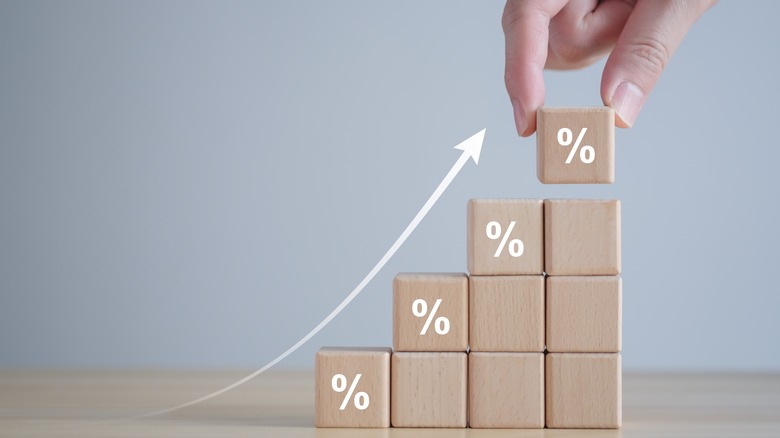 Tanoy1412/Shutterstock
Another reason why buyers are less interested is because of the recent increase in mortgage rates. This also decreases the number of sellers, as owners who purchased their homes at a low rate years ago are less likely to sell. Currently, the average 30-year fixed rate is 7.13%, up .04% from last week, while the average 15-year fixed rate is 6.30%, down just .01% from last week, per Forbes. Therefore, rates continue to stay high and sometimes even increase higher, which is making it much harder for activity on the market to occur.
Hale says that mortgage rates are one of the most influential factors that will determine the future of the housing market. "Today's housing market is halfway between its most frenetic period one year ago and what was typical before the pandemic-era frenzy. This means that the market has room to adjust in either direction, and mortgage rates will likely play a strong role in determining whether the market slows further or picks up speed" (via Realtor.com).