8 Hidden Benefits Of Getting A Pre-Sale Home Inspection
Justin_Krug/Shutterstock
Are you getting ready to list your house for sale? If so, there are probably many things on your mind right now — from cleaning up and decluttering to staging the home, starting to pack, and finalizing your plans for moving out and into a new home. However, there is one more item you may want to add to your to-do list before you officially list your home on the market: scheduling a pre-sale home inspection.
Many believe scheduling a home inspection before closing on a property is the buyers' job. However, sellers can complete a pre-sale home inspection on their house before even listing it. The inspector will note the condition and functionality of various home components, from the roof to the appliances to the windows and doors. Many sellers skip this step. Some don't realize that it is even an option available to them, and others don't think it is worth paying between $300 and $500 to have one done. If you are about to list your home, you may want to consider paying for this service. There are several hidden benefits of getting a pre-sale home inspection that could make the additional expense well worth it.
Removing the element of surprise when selling your home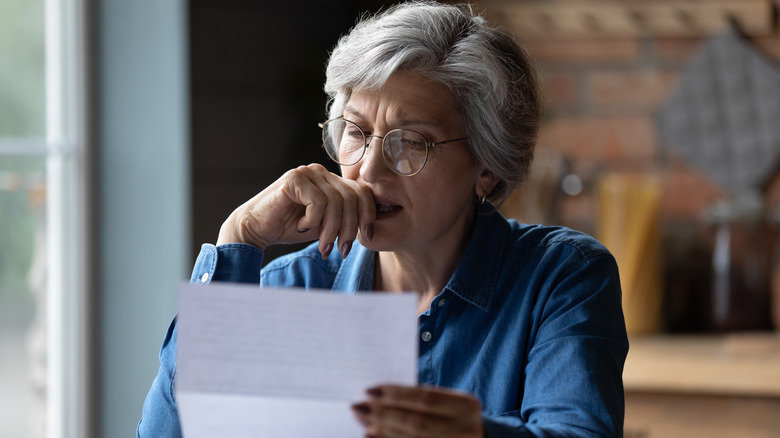 Fizkes/Shutterstock
One of the biggest reasons to consider a pre-sale inspection is to help you understand your home's condition and eliminate surprises that could come up after a buyer's inspection. If you have a contract in hand and the home inspector hired by the buyer finds a major issue with your home, such as mold, a failing roof, or a safety hazard, it could potentially cause the buyer to walk away and the sale to fall through. Even if it doesn't completely derail the contract, you may have to agree to make repairs or decrease the selling price of your home.
Being proactive and hiring an inspector before your house is even on the market will ensure you're aware of any potential issues that could come back to bite you. You can decide exactly what you want to do with the information you receive and make the necessary repairs or improvements, or drop your asking price to account for them. Just remember, if you don't fix those problems, you must disclose known property issues when listing.
Identifying simple repairs to take care of before potential buyers view your home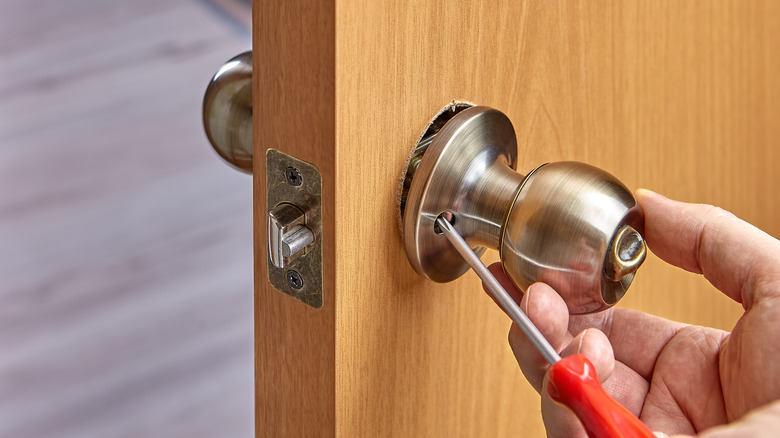 Grigvovan/Shutterstock
If you've ever looked at an inspection report, it can be very long. Such long reports can overwhelm potential buyers, making them feel that there is an endless list of problems they'll have to fix. This may turn them off from the sale or prompt them to ask for more concessions from you. When you schedule a home inspection before you list the property, you can view the report first. Often, many of the "problems" identified in the report will only require minor fixes. Many of them you may even be able to handle yourself.
Addressing these issues yourself or hiring someone to fix them will prevent them from reoccurring when buyers hire an inspector. This will shorten their report's length, making your house seem like an attractive investment. Moreover, if you wait for the inspection report and the buyers ask you to fix any identified issues, you will likely be required to hire a professional, even if it is a simple fix. Identifying these problems before listing the home can save you money if there are items you can fix on your own.
Giving yourself time to get multiple estimates for necessary repairs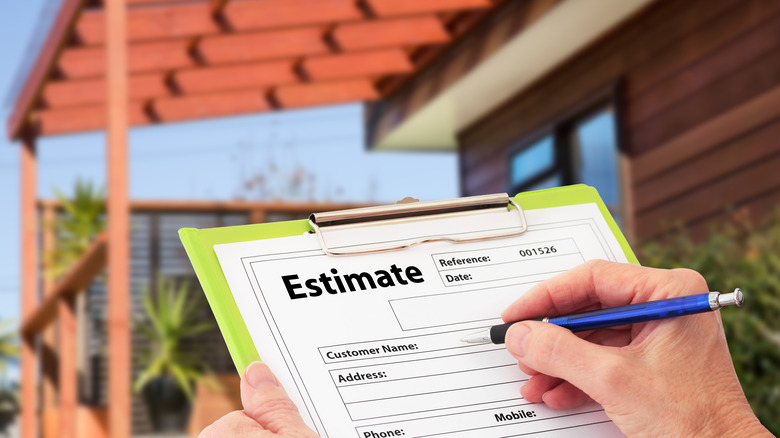 Pixsooz/Shutterstock
Similarly, when you get an inspection report before putting your home on the market, you will have more time to address any of the problems in the report. For any bigger repairs that you decide to fix, this will give you enough time to really do your research. You can look up several professionals and compare their reviews. After you've found a few that sound trustworthy, you can have them prepare a quote and choose the most reasonably-priced option.
If you skip the pre-sale inspection and wait for the buyer's report to turn up any potential problems, you'll be on a tighter timeline to get everything fixed. Only having a few days to find a professional and complete the work to the buyer's satisfaction may eliminate the opportunity to compare different companies and receive multiple offers. Rather than being able to choose the most reasonably-priced offer, you may end up being forced to pay more to get the issues fixed quickly.
Being able to work with your realtor to prioritize projects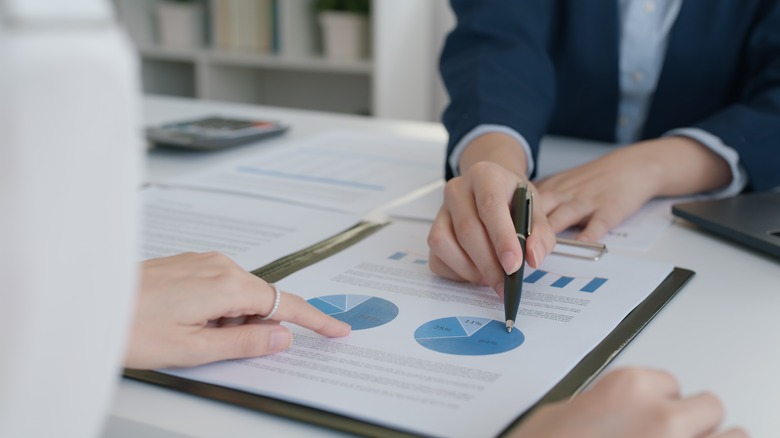 Chaay_Tee/Shutterstock
Unless there are only a few identified issues on your pre-sale inspection report, it is unlikely that you will fix everything yourself. However, what you will be able to do is talk to your real estate agent about which repairs are most important to complete. With their experience negotiating contracts and closing sales, your agent can share insight about which issues are more likely to be a major sticking point for a potential buyer.
Your agent will also be able to share whether one or more of the necessary repairs will affect the value of your home and the price a buyer is likely to pay. You can use this information to compare the cost of addressing the problem with the potential cost of leaving it unaddressed for the buyers to deal with. For example, if a particular repair costs about $5,000, but your agent thinks it could knock $10,000 to $15,000 off what a buyer would be willing to pay for your home, you might decide it is worth completing the repair. On the other hand, your agent may advise against fixing some issues because you are unlikely to recoup the money you'd be spending on the repairs.
Setting a reasonable asking pricing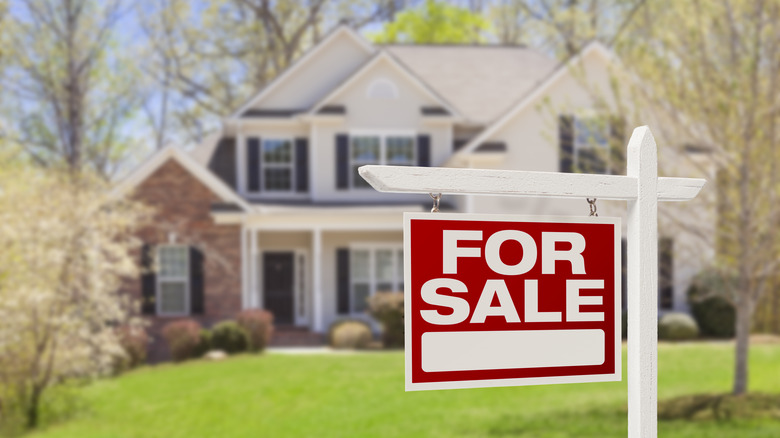 Feverpitched/Getty Images
Having a full picture of what your house needs can help you set a reasonable asking price. Once you've determined which repairs you're willing or able to pay for, you and your agent can determine a fair listing price. Comparing comparable properties in your neighborhood and accounting for the fact that your home will still need a new roof, foundation repairs, new HVAC system, or whatever other issues the report identified will direct you and your agent to the right dollar figure to ask for.
Setting a reasonable asking price is important when selling a home. If you set a price that is significantly more than it is worth, you will turn away potential buyers. And, even if buyers aren't initially turned away by the price you set, if the inspection report turns up several high ticket repairs, they may just decide that purchasing your home isn't worth it.
Minimizing the buyer's requests for credits and concessions in the contract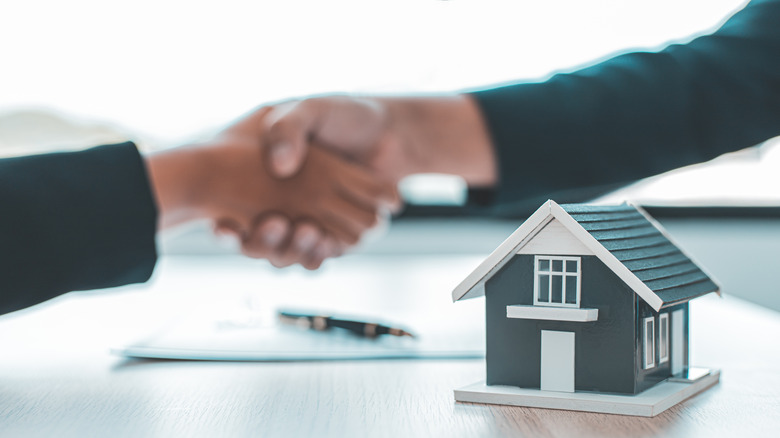 89stocker/Shutterstock
After a buyer completes an inspection of your home, they will likely try to negotiate. Depending on what the inspection turns up, they may ask for the sales price to be dropped, ask for credits (money at closing) so they can address some of the necessary repairs once they own the property, or request that you complete the repairs before closing. If the inspection report lists some expensive repairs, the concessions list could add up, decreasing your profit.
However, if you've completed a pre-sale inspection, you could have addressed some of these repairs already. This can limit what the buyer asks for, helping you maximize your profits. Similarly, suppose you decided not to address some of the identified repairs from your pre-sale inspection but disclosed them to potential buyers before they made an offer on your home. In that case, there will be less need for negotiations after they complete their home inspection. The buyer and their real estate agent would have already considered the necessary repairs and their associated expenses before making an initial offer on your home.
Helping to close the sale more quickly after you get an offer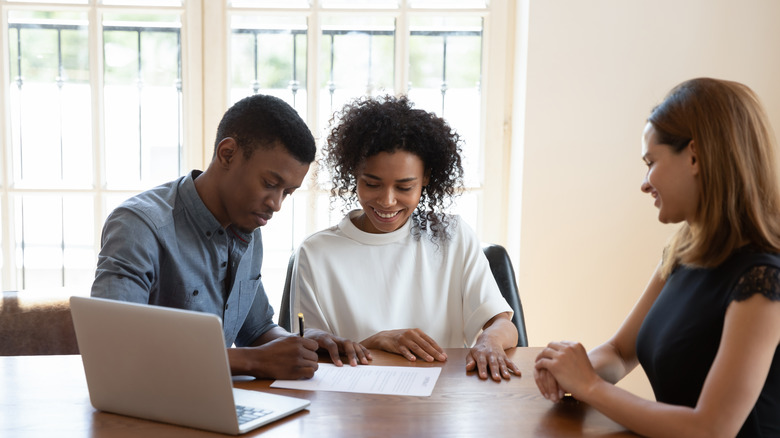 Fizkes/Getty Images
This benefit goes hand-in-hand with the one shared above. Getting a pre-sale inspection can also help you close the sale more quickly once you have a contract with a buyer. If the inspection report brings up a lot of issues, the buyer may request that you have repairs done before closing the sale. Depending on what repairs are needed, how involved they are, and how quickly you can find someone to start working on them, it could push the closing date back by a few days or even weeks.
Conversely, if you've already addressed or disclosed areas of concern and the buyer's inspection doesn't bring up anything new, it is less likely that the buyer will ask you to address any repairs. If their financing is secured and everything is already lined up for the new home you'll be moving to, it may be possible to move up the closing date. Or, at a minimum, you'll at least be able to stick to the original timeline outlined in the contract.
Attracting potential buyers after you list your home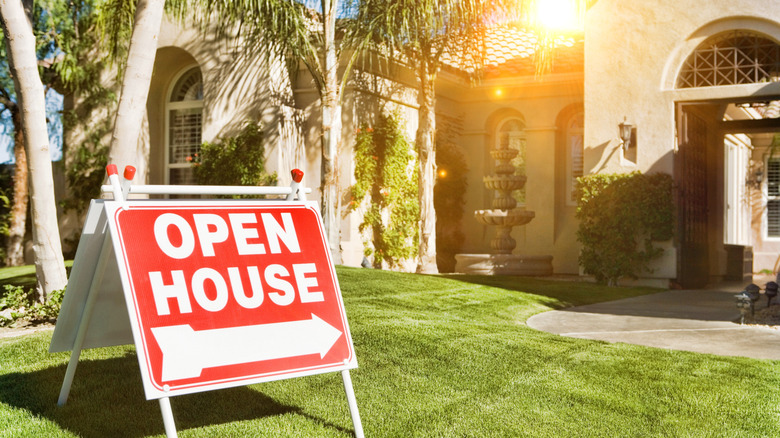 Sirtravelalot/Shutterstock
Did you know that getting a pre-sale inspection could even work to your advantage to help you attract potential buyers to make an offer on your home? If your inspection report comes back perfect or near perfect, you can use it to your advantage. When marketing your home to potential buyers, highlight that your home won't need any major repairs.
Sharing a clear pre-sale inspection can help buyers realize that your home is move-in ready. This could persuade them to make an offer on your property, especially when comparing it with other properties that could be hiding several issues that would come up during an inspection. It seems like a safer bet. Similarly, if your inspection report really helps make your home look like a great property to own, you may also be able to use it to justify setting a higher asking price. You'll want to discuss all of these details with your realtor, who will be able to offer specific advice for your property, given the current market trends.