Some American Cities Are Still Primed For Home Sales Despite Market Downturn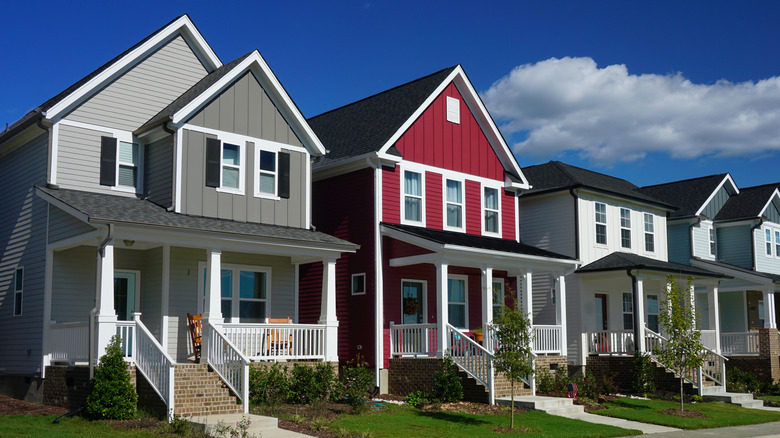 PT Hamilton/Shutterstock
There are a number of reasons to believe that the housing market has started to cool for homeowners wanting to sell their homes. Just a short time ago, it was clearly a seller's market as houses were sold almost as soon as they were listed. Buyers regularly engaged in bidding wars, and ordinary steps like home inspections were being bypassed in favor of a speedy sale. Since then, rising interest rates have made mortgage loans more expensive, and rising prices have increased the general cost of living as well. These conditions have created uncertainty about making an expensive purchase like a new home, and properties for sale are spending more time on the market than they were this time last year, per Realtor.com.
There are still areas of the country where the advantage has not completely shifted away from the seller, however. Homes in these areas have experienced the highest increase in price per square foot and a higher rate of sales than homes in other regions. These properties continue to appreciate in value, but their price points have not escalated to a point that is out of reach of the average homebuyer like in other locations. Here are the cities where conditions are best for selling a home as of February 2023.
The South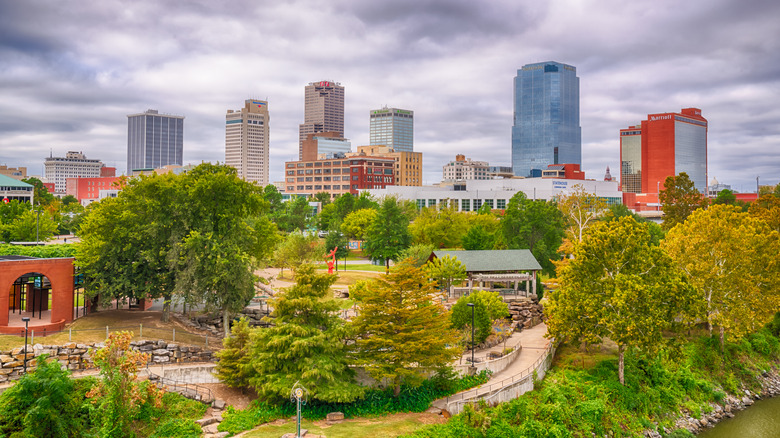 Paul Brady Photography/Shutterstock
A number of these cities are located in the southern United States, such as Little Rock, Arkansas. This is a college town with a dynamic riverwalk district. The average list price is $304,245, which would buy a historic three-bedroom home in the popular Hillcrest neighborhood. Montgomery, Alabama is enjoying a surge of interest from residents moving from other higher-priced states. The median price for a home here is $301,165. McAllen, Texas is also attracting buyers from other cities in Texas where homes are much more expensive. A home in McAllen is selling for an average price of $283,000.
Tulsa, Oklahoma is another city where buyers are relocating from other parts of the country. It's been described as a great location for middle-class homebuyers, and you can purchase a two-bedroom home in the Maple Ridge neighborhood for about $325,000. Homes for sale in Knoxville, Tennessee are still priced lower than other areas of the state such as Nashville, and realtors describe a hot housing market there. "I just had a listing in the university area that was booked for showings every half hour for two days," Regina Santore, a realtor at Coldwell Banker Wallace in Knoxville, told Realtor.com. "There were nine offers, and it went for $45,000 over the asking price. No contingencies. No inspection."
The North and Midwest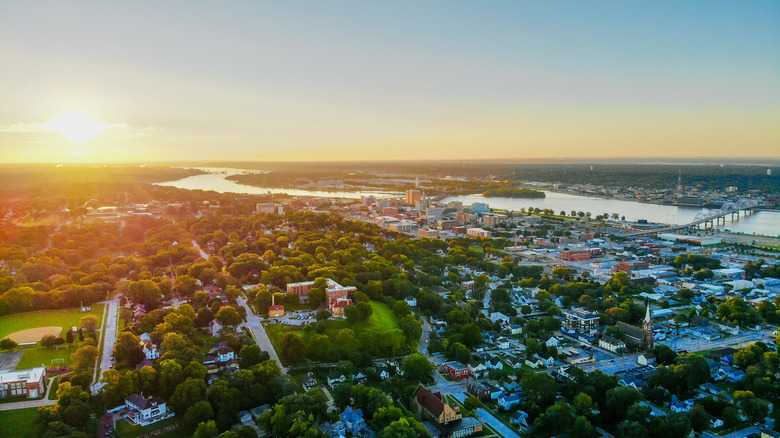 Eduardo Medrano/Shutterstock
Home prices have risen almost 40% in Davenport, Iowa, compared with the previous year. In addition, homes are spending less time on the market and selling more quickly than last year. Delia Dreifurst, a realtor at Keller Williams Midwest Partners, explains, "We're very insulated here from a lot of the national trends," per Realtor.com. She also comments that the prices in Davenport are more reasonable than in cities along the coast. The average price for a home here is $209,000. The economy in Wichita, Kansas continues to grow stronger due to a number of companies such as Airbus and Learjet relocating their offices here. Home prices have increased 17.5% since last year, and the average price for a home in Wichita hovers just under $320,000. Youngstown, Ohio, where an average home sells for $151,575, is also seeing an increase in demand, as the moderate prices and shortage of homes fuel a seller's market.
In contrast, Minneapolis, Minnesota is a thriving metropolis with homes available around $434,950. Price points are close to the national average, however, these homes spend less time on the market than most. Harrisburg, Pennsylvania is attracting interest from residents moving away from other major cities, and it's considered one of the best cities in America to retire, according to U.S. News & World Report. A four-bedroom home in Harrisburg sells for about $330,000. In the midst of an uncertain economy, the healthy housing market in these cities creates a positive sign for the future.