'LA Retro Eclectic' Combines Three Design Decades Into One Bold Aesthetic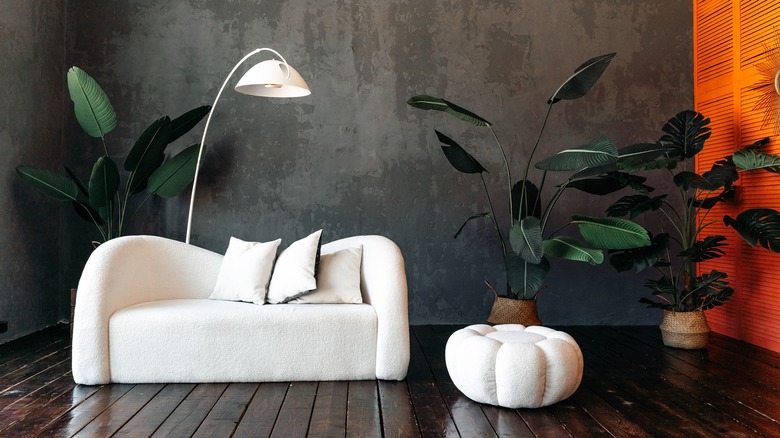 Vera Shcher/Shutterstock
The idea of California design may evoke the old standby of a distinctly boho or surfer-inspired feel that is as laid back as its always sunny locale. Or perhaps a cleaner, modern style tinged with ocean vibes in line with modernist and art deco influences that dot the landscape. While you wouldn't necessarily be wrong, a dynamic new style, which designers have coined as LA retro eclectic, is cropping up everywhere from homes to restaurants and trendy bars, finding its origins not only in Hollywood glamor of old but also in the meeting of three more recent decades' design trends.
La retro eclectic fuses a strong sense of maximalism with retro energies from the 1960s, 1970s, and 1980s, creating rooms that have a sense of the past, but also create striking and unexpected juxtapositions. The combinations of vintage-inspired furniture, bold color and pattern, and sculptural, natural materials create a stunning decor style rooted in eclecticism at its delightful extreme.
Color and pattern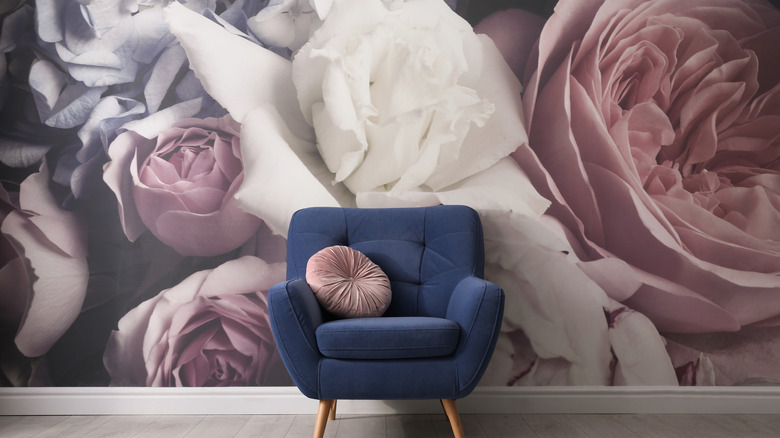 New Africa/Shutterstock
LA retro eclectic loves color, particularly primary shades of red, blue, and yellow which are often combined with bold, graphic patterns — something that designers may have shied away from in the past, due to fears of clashing. A more adventurous aesthetic, LA retro eclectic style revels in strange, sometimes jarring, combinations, including mixes of florals, texture, stripes, and plaids, that make a statement, as well as 1960s tropical-inspired prints that speak to California's breezy feel like palm trees, flamingos, and beach balls.
LA retro eclectic rooms also tend to favor graphic art that is as bold as its style, which includes large pieces in bright colors, unusual sculptures and accessories, and high-impact accent walls or murals painted in geometric shapes. Hollywood nostalgia is also a key element, prompting the popular inclusion of classic film posters, pieces of Hollywood memorabilia, and oversized pieces of the past, such as vintage signage and cinema-style seats rescued from old movie palaces.
Texture and materials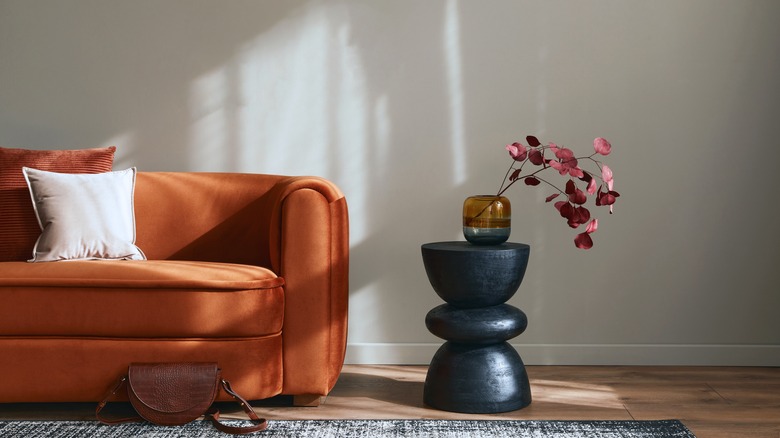 Followtheflow/Shutterstock
LA retro eclectic rooms maximize texture to their advantage, often employing natural materials with tactile presence, such as slate, flagstone, and paving stones as flooring. These 1970s touches provide an earthier base that contrasts well with the profusion of color, pattern, and retro-inspired materials like glass and plastic. The style's eclecticism also brings in touches of Hollywood glam, including accents of gilt, mirroring, and black lacquer, all resurrected and revived during the 1970s and 1980s from the earlier 20th century's Art Deco heyday.
For larger upholstered pieces, a sense of curvature and chunkiness is preferred, with low-slung comfy couches and chairs proliferating in touchable fabrics like velvet and boucle, often appearing in bold shades of red, pink, or orange. Hard pieces are often curved and sculptural and made with materials that evoke tropical influences like cane and bamboo, or sleeker more mid-century organic pieces, such as rustic tree slab tables.