Want To Sell Your House In 2023? One Week In April May Be Your Best Bet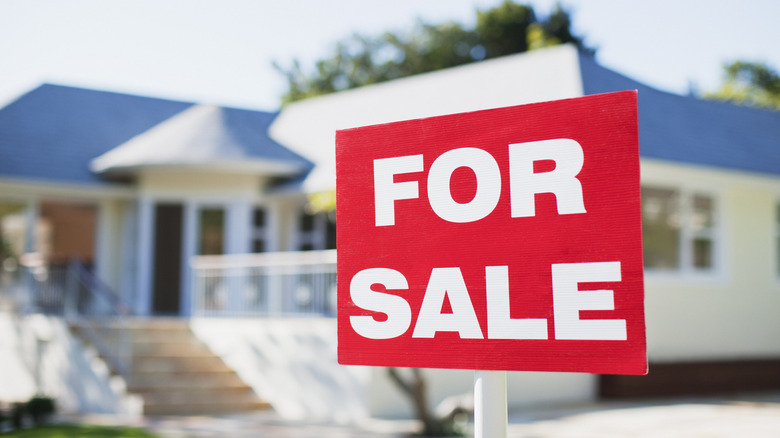 Martin Barraud/Getty Images
Have you been thinking about selling your home? Perhaps you need to handle a few home improvement projects before you list it on the market. Spring tends to be one of the more popular times of the year to list a home for sale. Though you have to consider personal factors, selling during spring is popular because the weather is better, and the blossoming flowers around your yard will surely make the exterior look nice. It's also easier to get outdoors and tackle those bigger projects that you put off during the winter months.
This market also has financial implications to consider before diving in. Many people like to move when their kids are out of school, which makes the summertime moving season in many areas. Since the home closing process can take 30 to 90 days, that makes spring the perfect time to get a home listed for sale, find a buyer, negotiate the terms and conditions, and start the moving process. If you're selling this year, one week in April might yield the best results.
Why mid-April is a must for selling your house in 2023
Andrii Yalanskyi/Shutterstock
You certainly want to list your home for sale when you're ready (don't rush to list it if you need more time to find a home to buy). According to Realtor.com, though, the week of April 16-22 is the ideal week to sell your home this year.
The source notes that home prices are a key reason to list during that week. They expect to see home prices that are $8,400 higher than any other typical week on the real estate market. And, when considering home prices in just the last few weeks, you could be selling for as much as $48,000 more now than if you listed in January or February. While many factors impact home prices and what your home could see specifically, that uptick in value tends to be well worth hurrying through a few last-minute projects to get your home on the market.
Other factors make April 16 the best week to sell a home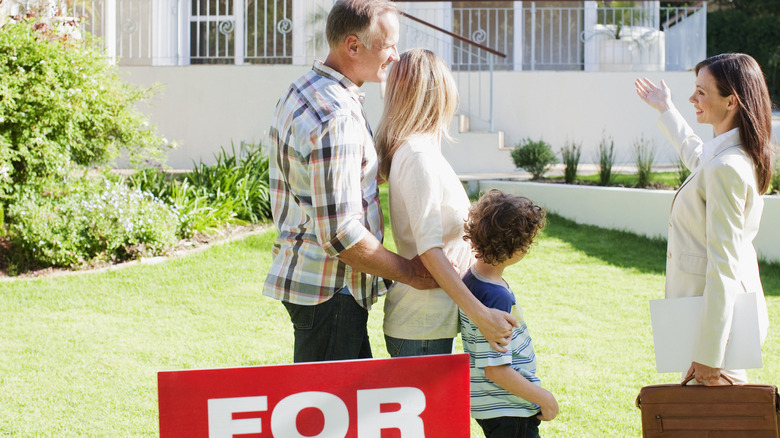 Martin Barraud/Getty Images
There are a few more key reasons why this week is the best for 2023. According to data from Realtor.com analysts, many of the key factors that help a home to sell fast will come together during this week. They predict there will be 9.3% fewer homes listed for sale that week, which allows your home to stand out more so and lets you get the attention of more buyers. Even with fewer homes listed, they also expect to see a 16.4% increase in the number of people viewing listings for homes when compared to the average week last year.
If you still need more encouragement to list in mid-April, Realtor.com also says homes will sell faster this week, at a rate of 18% quicker than if you were to sell your home in an average week. The real estate market certainly has cooled from 2022 figures, but opportunities exist because there are still many buyers in the market who need (and want) fresh listings. Data shows that new listings fell by 26% in the week ending March 4, and the number of homes for sale across the country was, on average, 50% lower than normal levels prior to the pandemic. That could mean all of the right factors are coming together to help you sell your home faster and for a higher price tag this year. Preparing your home to sell now could make sense.