Falling Mortgage Rates Result In Rising Demand From Homebuyers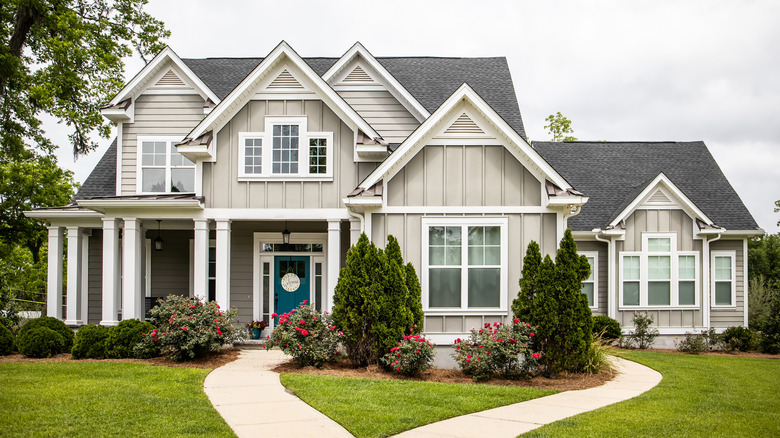 Ucpage/Getty Images
The recent volatility in the banking industry has had a ripple effect on the housing market, and homebuyers are taking notice. Mortgage interest rates had risen to a record 7% in early March, discouraging many individuals from making the decision to buy a new home. In late February, the number of applications to purchase a new home had decreased by 44% compared to the previous year, and it also represented the lowest point seen since the beginning of the 1990s (via M Report).
However, news of recent bank closures has had an impact on mortgage rates, seeing a significant drop over the last few days, according to CNBC. The average rate on a 30-year fixed mortgage reached 6.57% on March 13, dropping from 7.05% from the previous week. The reason for this sudden change is that turmoil in the banking sector prompted a stronger interest in Treasury bonds, and when the yield on Treasury bonds decreases, mortgage rates fall as well. Potential homebuyers recognized the opportunity and quickly took advantage of the lower rates.
New opportunities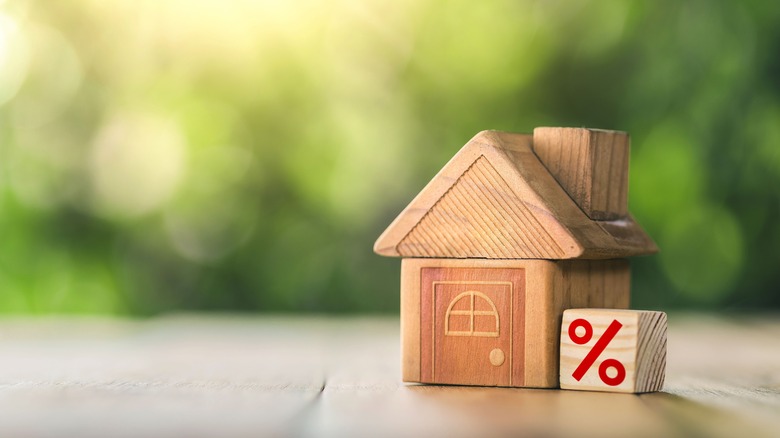 Puttachat Kumkrong/Shutterstock
The good news of better interest rates sparked a wave of activity in the housing market, and the volume of applications for mortgages rose 6.5% when compared with the previous week, according to Realtor.com. This drop in mortgage rates represents potential savings of hundreds or even thousands of dollars per year on mortgage payments. Many people also took advantage of the opportunity to refinance their existing mortgages as well. Existing homeowners recognized the chance to save money on payments for their current homes, and refinancing increased by 4.8% over this same time period.
Many people have observed what was taking place in the banking industry and have chosen to hold back on making a decision, however. Joel Kan, vice president and deputy chief economist at the Mortgage Bankers Association, said, "While lower rates should buoy housing demand, the financial market volatility may cause buyers to pause their decisions," he says. It's not surprising that recent economic volatility has been cause of concern for many, especially as unpredictable events have unfolded in recent days. However, it also appears that many homebuyers are just waiting for chances like this to unfold, and they're ready to act when the moment arises.