Two US Bank Collapses Trigger Unexpected Drop In Mortgage Rates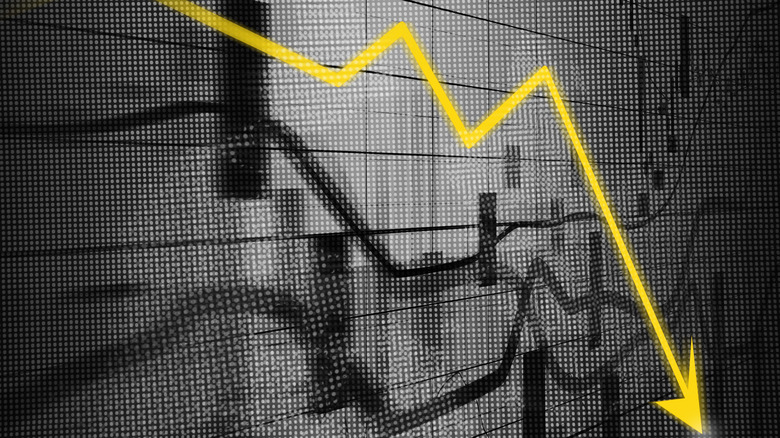 Naypong/Getty Images
Mortgage rates continue to be the talk of the housing market. The higher these are, the less affordable it is for Americans to purchase a home, slowing the number of sales occurring nationwide. The days of ultra-low mortgage rates of around 3% are likely to be over, but the volatility in the housing market continues to rely specifically on even small changes in these rates from lenders. In January 2023, rates remained near the 6% threshold after reaching over 7% in October 2022. That rate dip helped trigger the purchase of homes in many areas until it rose again in February, cooling the market.
That indicates the housing market may see more buyer demand if rates fall. The recent failure of two US banks may not seem like good news to anyone in the financial sector. Still, it did usher in a significant impact on lending rates, and that could make homebuying more accessible to some buyers. However, there's little reason to expect the housing market's return to normalcy anytime soon.
Mortgage rates fall after bank failures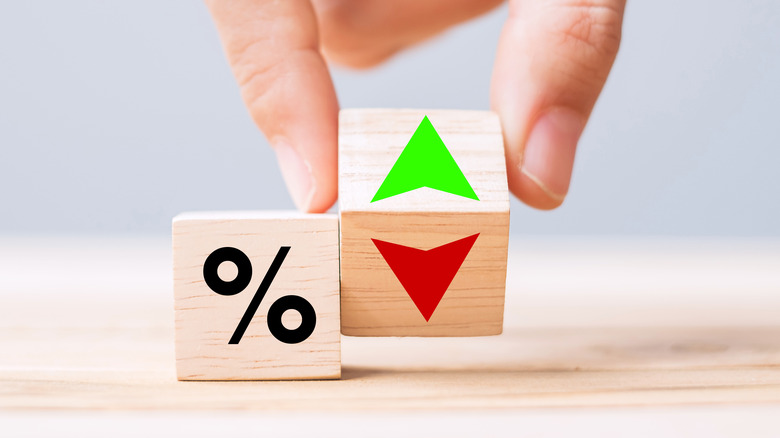 Jo Panuwat D/Shutterstock
Data from Mortgage News Daily, as noted by CNBC, found that interest rates are falling, with a 30-year fixed rate mortgage sitting at an average rate of 6.57% on Monday, March 13th, compared to 6.76% on the prior Friday. The rate reached as high as 7.05% on March 8th. The drop in interest rates coincides with the recent announcement of two US banks failing. Silicon Valley Bank and Signature Bank collapsed on Friday of last week, significantly impacting the financial sector.
The bank failures led to a drop in the 10-year Treasury rate, one of the key lending rates that often impacts the movement of mortgage interest rates in the US. Because the 10-year Treasury rate dropped to a one-month low, mortgage rates seemed to have cooled slightly in response. Even slight dips in mortgage interest rates impact home buyers' monthly payments, making a home more or less affordable overall. That means that the same mortgage costs less this week than it did last week.
Will the bank collapse spur the housing market to pick up again?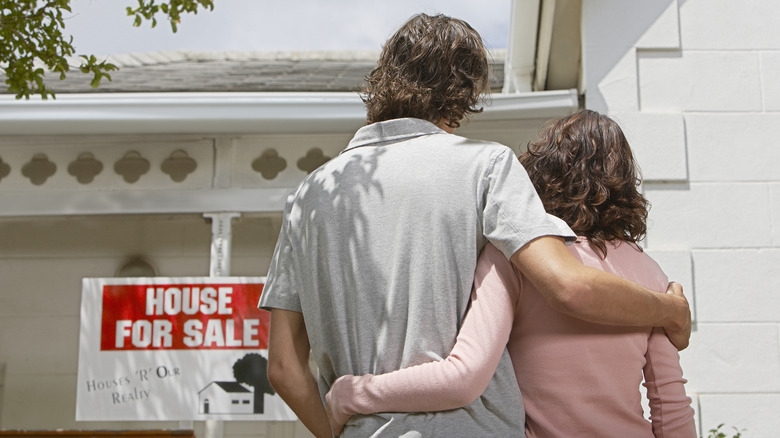 Paul Bradbury/Getty Images
There are no significant data points to support a long-term adjustment occurring in the housing market just yet. Financial experts believe that if mortgage rates were to drop, that would help encourage more people to buy a home, but there's no way to know what significant improvement these bank failures could have on rates long term. CNBC quotes Mortgage News Daily's chief operating officer Matthew Graham, who states, "This mini banking crisis has to drive a change in consumer behavior in order to have a lasting positive impact on rates. It's still all about inflation."
What does this mean for those considering buying a home now? For those who can lock in a lower interest rate, it could be good news for keeping costs down and buying. Yet, those who may not be ready to commit to a home just yet may be subjected to a volatile housing market with mortgage rates climbing and falling over time.