HGTV Star Michel Smith Boyd Has High Hopes For His Future After Rock The Block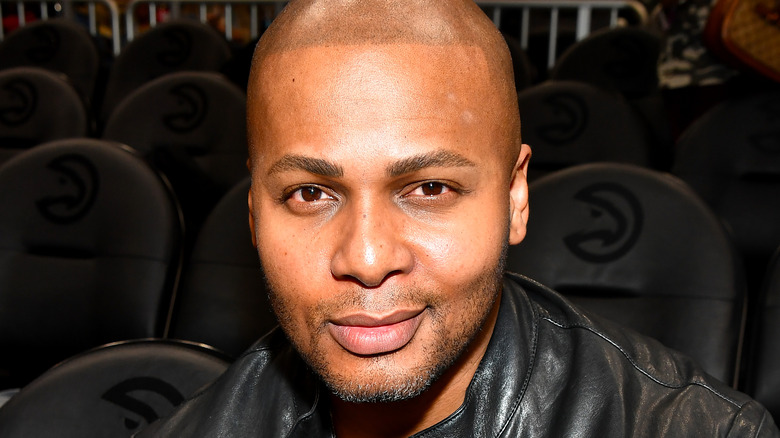 Paras Griffin/Getty Images
If you're keeping up with HGTV's "Rock the Block" Season 4, you know what designer Michel Smith Boyd and his teammate Anthony Elle have been creating in Colorado. With a few weeks remaining, Smith Boyd has recently expressed his confidence in becoming the champion. A slight newcomer to HGTV, the "Luxe for Less" host was honored to join the cast of Season 4, as he explains, "It's one of the biggest shows on the network. I felt like HGTV would not have asked me if I wasn't up for the challenge," (via The Atlanta Journal-Constitution). 
Competitive in spirit, Smith Boyd has made his expectations of winning certain from the beginning of the show. "You don't go through those elements and make it to this point in your career and even take on a challenge and not want to win," explained Smith Boyd (via The Atlanta Journal-Constitution). Although the designer appears grateful for the opportunity, it may have been a struggle to transition from his well-established work regime, as he continues, "We took a break from our businesses for a couple of months. It's the hardest thing I've ever done." From his former status as host of Bravo's "Buying it Blind" to his long-running design firm Smith Boyd Interiors, the designer remains motivated with anticipation for what's to come following the finale.
Michel Smith Boyd's potential for success
With a passion for victory, Michel Smith Boyd has built a firm foundation designing luxury-inspired interiors for numerous clients. As a "Rock the Block" contestant, Smith Boyd knows how to obtain the highest quality within means. Compared to his competitors, he says, "I think the other teams may underestimate us thinking that luxury means expensive, and that we're going to spend our money way too quickly" (via The Atlanta Journal-Constitution). With a knack for budget design, Smith Boyd is consistently clever with his approaches. "Luxury for us means knowing how to spend the money and how to create an experience," he continues.
Bringing their Southern influence to the Rocky Mountain landscape, Michel Smith Boyd and Anthony Elle's collaborations are distinctive while accommodating homeowners' ideas. "All of us were designing around the views. Not only do they want to see it, but they want spaces that have dual purposes for indoor and outdoor," he explains. With so many fresh, upscale ideas, we'll see if Smith Boyd can surpass the competition — winner or not, he may have a second season of "Luxe for Less" on the horizon, as he says assuredly, "there will be an announcement soon."