Emily Henderson's Guide To Vintage Covers Will Save A Boring Light Switch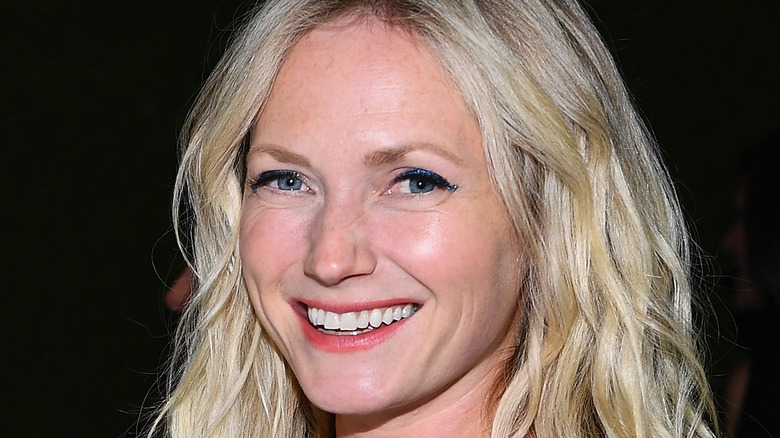 Dave Kotinsky/Getty Images
Yes, light switches can look boring. And yes, they can diminish the overall design of a space. This is especially true if they're placed in an awkward location. However, unlike other decorative changes, replacing your switch coverings with something more interesting and fun is relatively affordable and easy to do. Just ask stylist and HGTV star Emily Henderson, who recently shared how impactful a minor change can be. "Want an easy and affordable way to add personality to your home?" she wrote on Instagram. "Swap the light switches! We promise it will make all the difference because we've done it."
She explains how there are different shapes, sizes, and finishes available to accommodate your aesthetic (via Emily Henderson). For instance, during one of her kitchen renovations, Henderson decided to install two brass, dimmable switches that not only added vintage charm to the space but also complemented the dusty blue backsplash tile. If you've been hoping to make a similar change in your home, Henderson has shared some of her tips.
Different shapes and styles
Instead of the typical rectangular or square light switches, Emily Henderson suggests taking a look at round options, such as toggle and double dolly switches. This style is especially suited for eclectic designs or homes filled with vintage décor. One of Henderson's suggested options we adore is the Vintage Style Ceramic Brass Toggle Switch from Etsy. However, if a circular switch seems too difficult to install, Henderson also recommended plenty of stylish rectangular options. She also offered a helpful reminder to always properly measure your switches to ensure a successful installation.
When it comes to rectangular light switches, there are many more options to choose from, such as brass panel dimmer switches, which would look stunning in a contemporary or minimalistic home. If you'd like to stick to a vintage vibe, there are also single push-button switch plates available. Henderson suggests looking at the brass 1G Toggle from Buster + Punch, an option we believe will complement most design schemes. However, to complete your look, don't forget to also update your outlet covers with similar finishes and designs.