Baby Boomers Snatched Up The Majority Of Homes In 2022, According To New Report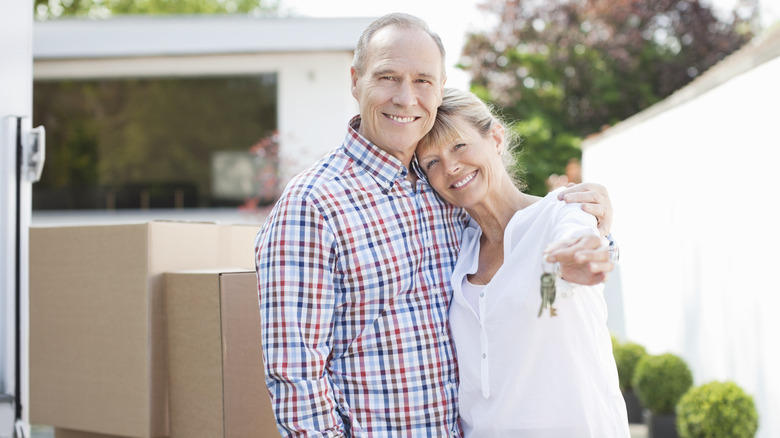 Robert Daly/Getty Images
When a home goes up for sale next door, you may expect a particular type of buyer to move in. You would be wrong, however, if you assume that younger people are the only ones primarily buying homes. Though the real estate market has significantly changed in the last few years, many people still want to own a home. The question is, though, who can afford to buy one? Data from the National Association of Realtors' 2023 Home Buyers and Sellers Generational Trends Report shares some fascinating insight into who is buying homes. It found that, when combined, young baby boomers and older baby boomers (those born from 1946 through 1964) accounted for the most significant number of people purchasing homes in the US, making up 39% of all home buyers. That figure stood at only 29% in the previous year, marking a significant increase.
The shortage of homes for sale in many high-demand areas, coupled with the higher costs associated with home loans, is making it a bit more challenging for anyone to buy a home. Yet, one generation seems more poised to be able to do so than others. If you were considering buying a home and lost out on the property you were dreaming about owning, it could be because a baby boomer got to it before you did. Why is this generation so invested in buying homes in 2023?
Baby boomers bought more homes in 2023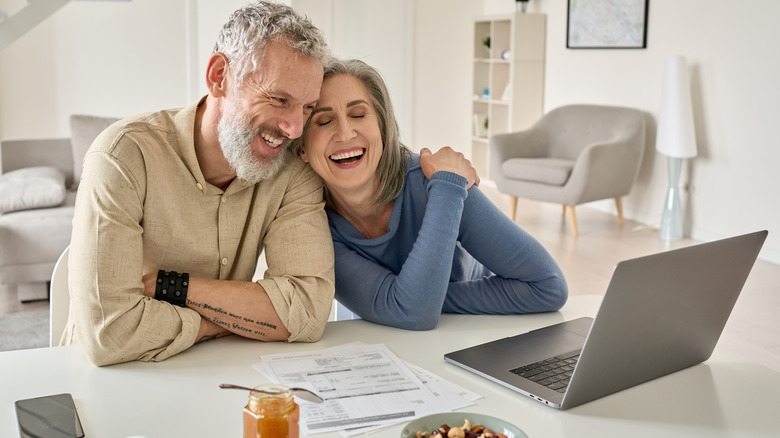 Ground Picture/Shutterstock
Baby boomers may be buying more homes, but that doesn't mean others are fleeing the market. The data shows millennials purchased 28% of the homes in 2022, significantly less than their 43% share the previous year. The report defines millennials as those who were born between 1980 and 1998. Gen X, born between 1965 and 1979, made up about 24% of all home buyers for the year. The oldest generation, the Silent Generation (born from 1925 through 1945), purchased just 4% of homes (per the National Association of Realtors). 
Gen Z may seem relatively young, but this generation born between 1999 and 2004 initiated about 4% of home purchases, double the amount from the previous period. While most millennials put off buying homes while they were younger — as many of them also delayed getting married and having children — it's too soon to predict when Gen Z will view it as the right time to make this big financial commitment. 
Why are baby boomers so much more involved in the market?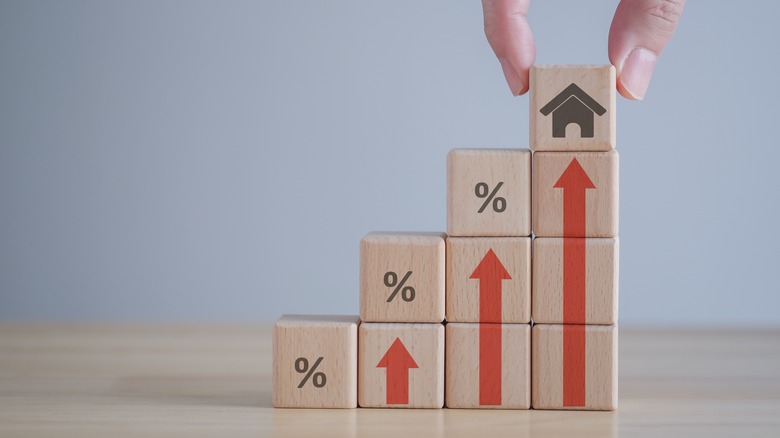 Tanoy1412/Shutterstock
There could be many reasons for older homebuyers dominating the real estate market. Core to that is typically the position they are in financially. Baby boomers often have more money put aside and more equity in their current homes that they can cash out and use to help them buy today's high-value properties. Some may even be able to make cash payments or make a larger down payment than their competition.
Some may suspect that baby boomers are buying homes at a rapid pace as they downsize; this is a misconception. Rather, they often buy the same type and size homes they already own. However, they may opt to move to a new area for a more desirable lifestyle or due to important economic considerations.
Also notable is that first-time home buyers, who are typically younger, saw a significant decrease in their share of total home purchases. This group made up just 26% of all home purchases in 2022 (per the National Association of Realtors), which is much lower than the 34% it made up the year prior. This, too, could be due to how much more expensive borrowing to buy a home has become.