Why You Should Never Install Home Security Cameras In Hard-To-See Places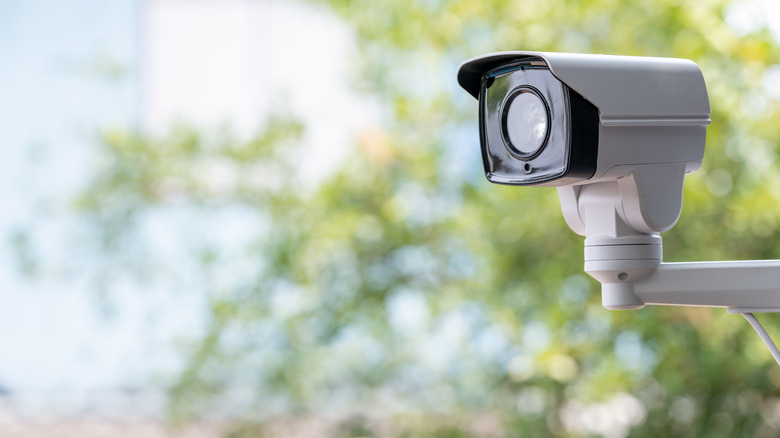 APChanel/Shutterstock
Home security cameras are typically hidden in plain sight, tucked in places like corners and alleyways. This is due to the common notion that they work best when they are as discreet as possible because hidden cameras can catch what people do when they think they're alone. Another reason that people conceal their home cameras is to avoid infringing on the privacy of others. Installing them plainly is a much more effective strategy because those hidden locations will probably provide you with unhelpful footage. By placing them in hard-to-see places like the alley or backyard, you overlook the main areas that you should be watching.
Another unhelpful covert location is any area where they can be easily blocked. If you hide a camera in the bushes or a tree, you won't be able to rely on that footage due to the many possible obstructions. Placing them in sensitive places like bedrooms, bathrooms, or areas where you can see into other homes should also be avoided. In addition, you should always look into the laws in your area around home security cameras before installing them.
Best locations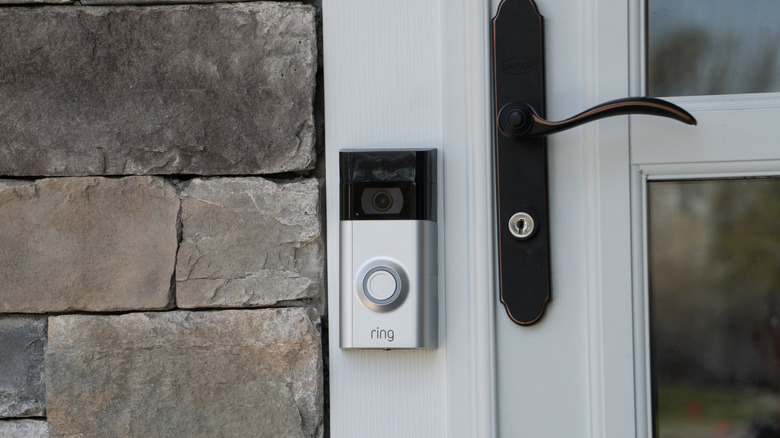 BrandonKleinPhoto/Shutterstock
Contrary to popular opinion, clearly installed security cameras can be a powerful deterrence tool. International Association of Certified Home Inspectors (InterNACHI) data states that 34% of burglars and thieves come through the front door, while 22% of break-ins are through the back. When cameras are installed visibly in these two places, they let any possible intruders know they are being watched, and they have a better chance of capturing explicit footage.
Some other locations that your camera should face are the yard, garage, windows, staircase, and basement. You should also monitor the areas where you spend a lot of time, like living rooms and kitchens. This covers virtually all angles of your home and will effectively capture relevant footage. When installing, make sure that your cameras are securely mounted. Keep them 8 to 10 feet from the ground so they can't be tampered with, and ensure they have the necessary cases or coverings so they aren't affected by the weather.
Benefits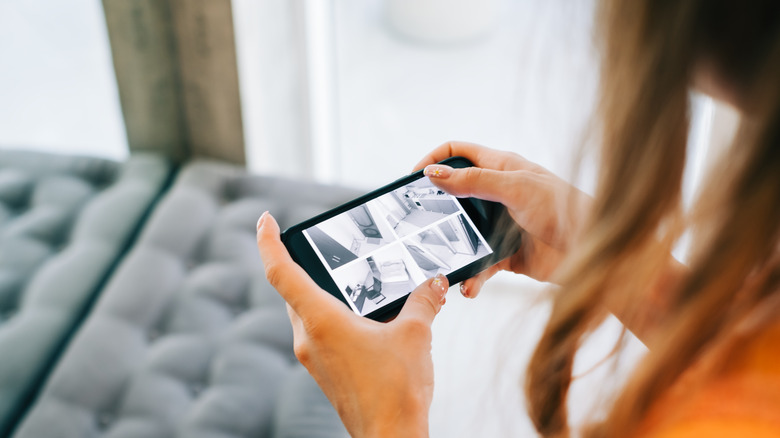 Nikkimeel/Getty Images
When placed in the right spots, home security cameras have more benefits in addition to deterrence. They help you see all parts of your home at once while you're there and allow you to keep an eye on things while you're away. You can also pay less on your homeowner's insurance with security cameras in place, and, in the unfortunate event of anything happening, they give you clear evidence to follow up on such cases.
Before you get a home security system, there are some things to consider. First, you need to research security systems thoroughly so you can be knowledgeable about the features you have at your disposal. Next, remember that these cameras are complementary to your other safety measures, and you still need to be vigilant. Keep locking your doors and ensure there are no easy access points into your home. Also note that there are additional costs associated with installing security systems, like added connectivity, monitoring services, and various types of sensors.