Gas Vs Electric Dryer: Which Is Right For Your Home?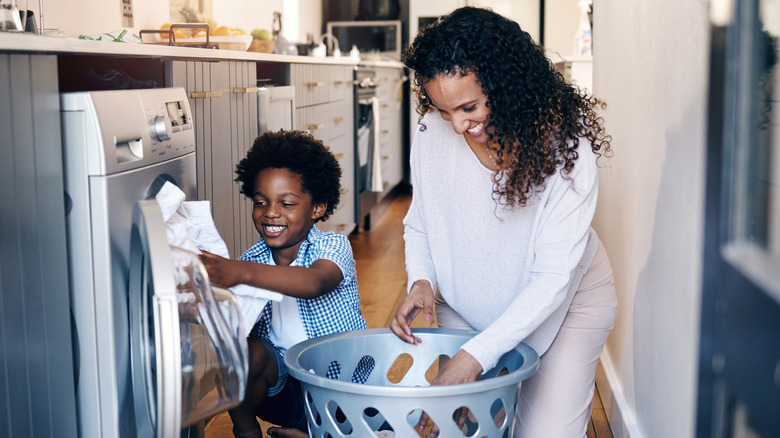 Peopleimages/Getty Images
As you think of the dryer type that's best for your home, some of the factors that will affect your choice are your personal preferences, household needs, and laundry habits. There are some key questions you need to ask yourself. For example, how often will you use the dryer — rarely or frequently? Is energy efficiency important to you? Does your home already have a gas line hookup? How much maintenance can you manage, whether you plan to tackle it yourself or call in a professional?
Gas dryers are more expensive on the front end than electric dryers, but gas is cheaper than electric in terms of utility bills. You can rely on electric dryers to be simple to install and manage, but they are typically worse for the environment. Electric dryers have a wider variety of options when it comes to style, yet gas models dry clothes faster. The two also have similarities; they mostly need the same type of connections (with the exception of a hookup to the gas line in the case of a gas dryer) and both have an expected lifespan of about 13 years. They can both do the job you need them for, however, the gas dryer comes out with more points on its side. Here's more about the two options.
Gas dryers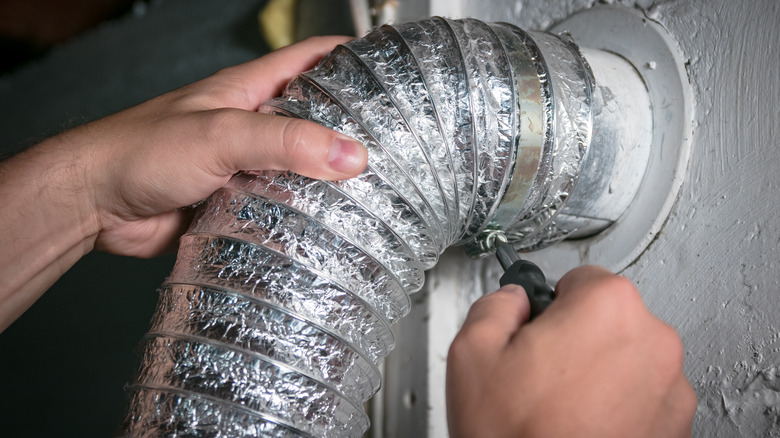 Benjamin Clapp/Shutterstock
Gas appliances in general are more reliable when you need stronger, faster heat. Like gas stoves in the kitchen, gas dryers function more efficiently than electric models because they're easier to fire up. As mentioned, gas costs less in the long run. However, it will most likely be cheaper to buy an electric dryer if you don't already have a gas line in the home.
After the installation is done, it needs to be tested to ensure everything is working properly because gas dryers are tricky to install and even small mistakes can be very dangerous. If the gas line isn't connected well, you can experience gas leaks in the home. You need a professional to handle the installation so the connection is done right, especially when there isn't already a gas line present. This also means that you will need a professional if you need any repairs or experience issues with the dryer down the road.
Electric dryers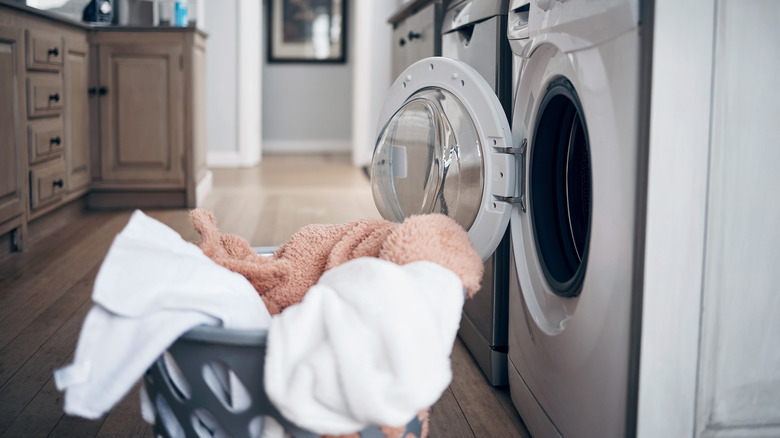 Peopleimages/Getty Images
One advantage of electric dryers is that they give you more choices if you're looking for something to fit your décor. You can expect more options that are sleek and modern. These dryers are easier to install and get up and running; it's also possible to carry out basic repairs by yourself when you have an electric dryer. You may feel safer in your home, too, since you won't have to worry about potential gas leaks and fires.
As mentioned, electric dryers are usually lacking in the energy and power area because a lot more heat is lost in the process of operating the appliance with electricity than with gas. Since they don't heat up as fast or as well as gas dryers, clothes take longer to dry and the machine needs to run more and consume more energy. This isn't ideal if you're constantly washing multiple loads, but it may be manageable if your household doesn't need to do that.