HGTV's Nate Berkus And Jeremiah Brent Explain What Every Home Needs On The Main Floor
Dominik Bindl/Getty Images
Nate Berkus and Jeremiah Brent, hosts of the HGTV show "The Nate and Jeremiah Home Project," are masters at creating floor plans that increase the functionality of a house. In the season 2 episode "Fresh Start," the duo helps a New York family with two teenage daughters transform their space into something elegant and unique.But beyond the décor, Berkus and Brent also switched up the layout of the home, revealing what they think every home should include on the main floor: a bathroom. 
Instead of just adding the typical first-floor powder room, the couple recommends including a full bath, especially if you have a large family or very few bathrooms on other floors. This room should be just as much a priority as the kitchen or the living room, as it will make your main floor, a high-traffic area, much more useful and help to ease the stress of busy mornings. 
Why the main floor needs a bathroom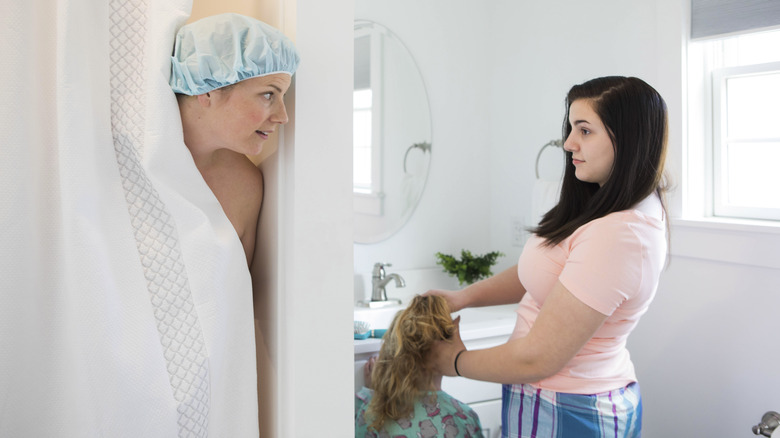 Diane39/Getty Images
When renovating the home for the couple and their two daughters, Nate Berkus and Jeremiah Brent are set on making it more practical for the family. Brent says, "I'm going to try to get them a bath on this floor" (via Realtor.com), as the house currently only has one half-bath in the basement and one full bath on the second floor. 
There are two main reasons why they're set on including a bathroom on the main floor. The first is because of guests, as it could be inconvenient for them to climb the stairs just to use the restroom. Secondly, because a family of four lives in this space, it's undoubtedly difficult for them to get ready in the morning since they only have one full bathroom. Adding a bath to the main floor that contains a standing shower allows two people to use different bathrooms at the same time, which will improve their quality of life. 
Where to put your main floor bathroom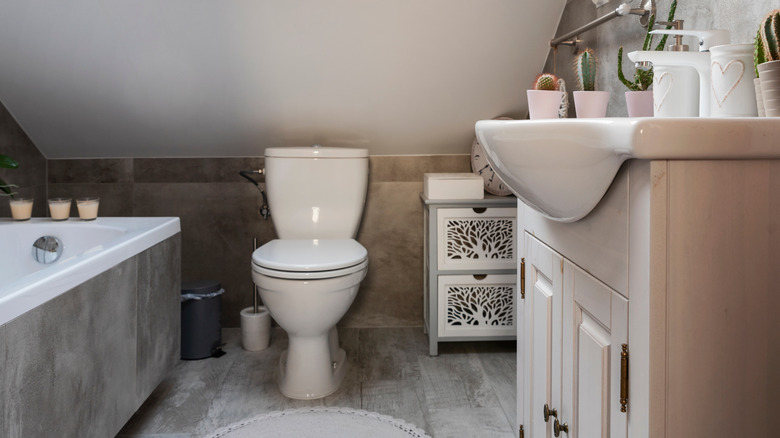 liloon/Shutterstock
If you're trying to add a bathroom to your main floor, you may come across two challenges. The first is having too little space; if you struggle with this, you may want to follow in Nate Berkus and Jeremiah Brent's footsteps and add one underneath the staircase. Another option is to convert a downstairs laundry room into a bathroom and move the washer and dryer upstairs since most of your laundry is probably up there anyways. This choice could save you money on your renovation, as you'll already have plumbing installed.  
Another issue you may face is finding a place for the bathroom that's far enough away from the kitchen and the dining room, as this will give those using the restroom privacy and keep unwanted smells away from eating areas. If this is your main concern, try installing the restroom at the end of a hallway, around a corner, near the entryway, or next to the garage.