The Upgrades Lindsey Uselding And Kirsten Meehan Recommend For A Disaster-Proof Home - Exclusive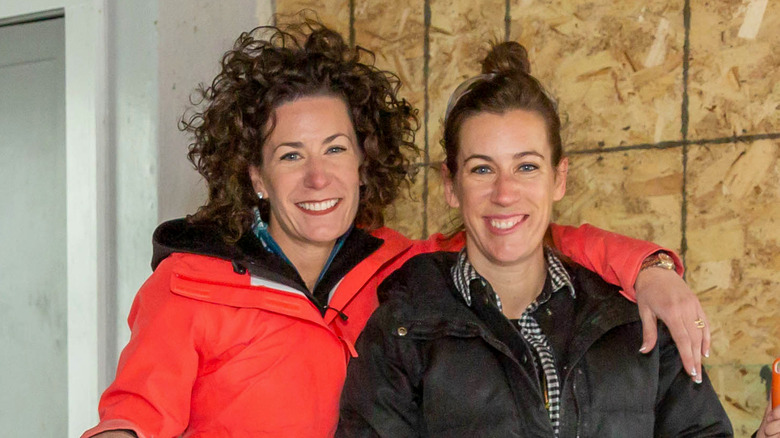 HGTV
While it's never something we like to think about, disasters happen. From house fires and flash flooding to burst pipes, dangerous storms, and more, there are lots of things out of our control, and ignoring those possibilities doesn't make them just go away. In fact, pretending away possible home disasters will just make them worse in the long run.
What can make the whole process less difficult to navigate, though, is being prepared for the worst. Even simple additions or upgrades to your home can make a world of difference when it comes to recovering from any number of home disasters. In HGTV's new show "Renovation 911," sisters and co-hosts Lindsey Uselding and Kirsten Meehan help families deal with the aftermath of these unfortunate situations, renovating their houses to their former glory, and often more than that. 
In an exclusive interview with House Digest, Lindsey Uselding and Kirsten Meehan give us their expert advice and tips for how to disaster-proof your home with some simple upgrades.
Fire alarms are important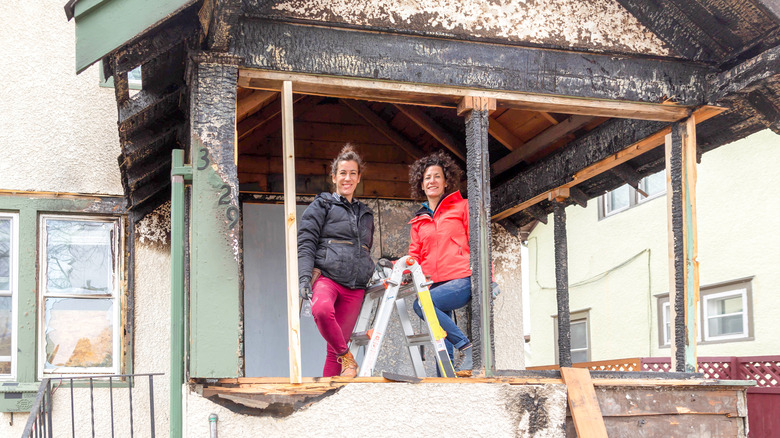 HGTV
One of the scariest and hardest-to-recover-from home disasters is a fire. Even thinking about a home fire is unpleasant, but there are ways to make sure you and your home are both in the best positions possible to deal with one. One thing Lindsey Uselding recommends for this is a fire-rated steel door: "The steel rated door, by code in Minnesota, is something that we have to put in every home, especially after a renovation."
And while we may be annoyed by its constant beeping, going off whenever we make something a little smokey, fire alarms are incredibly important. "[Make] sure that your smoke alarms work. A lot of them are hardwired, so if your power goes out, make sure that the battery in all your smoke alarms works," says Uselding. She specifically recommends checking them "every year so you have peace of mind that if anything happens, you'll be warned." 
Kirsten Meehan also advises not to ignore chirping fire alarms, adding, "If you hear a smoke detector chirping, don't just take out the battery so it's not annoying; you have to go get a new battery."
Water disasters are most common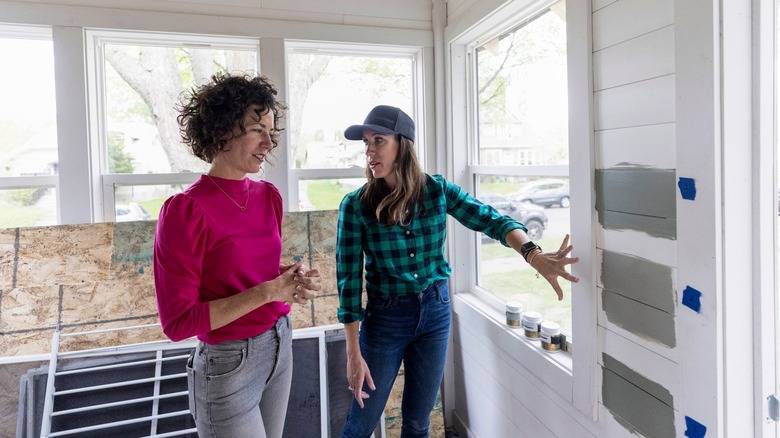 HGTV
While fires are harder to deal with, water-based disasters are actually the most common. Lindsey Uselding warns, "A water disaster is probably the most frequent disaster we get in our business." Specifically, Kirsten Meehan cites "dishwashers, fridges, toilets, [and] sinks" as "the biggest cause for emergency needs in a home." 
So, what do you do to prepare for these types of disasters? Uselding recommends checking your home's water lines: "[Make] sure, walking around your home, looking at all the different connections, [to] see [if] corrosion [has] built up."
Uselding and Meehan give plenty more advice on "Renovation 911," as well as on their website, Practical Home. "We actually started a new business called Practical Home that is geared around all the prevention and safety features you can do in a home to prevent these disasters. Where[as] our construction company responds to disasters and is very emergency based, Practical Home is prevention based," Uselding explains.
"Renovation 911" airs Tuesdays at 9 p.m. ET/PT on HGTV and is available for streaming on discovery+.