HGTV's Ugliest House In America Scores Two-Season Renewal (Even Better: The Wait Won't Be Long)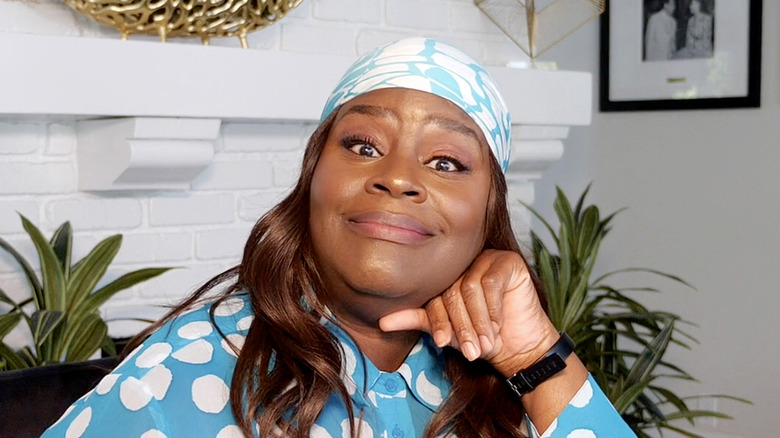 Getty Images/Getty Images
A recent press release revealed that we can expect two more seasons of HGTV's "Ugliest House in America." The six-episode seasons will continue with comedian, actress, and home improvement enthusiast Retta as the host. "Ugliest House In America" features houses from all over the U.S. that have been nominated by their owners as the ugliest homes in the region. "We've all seen those magazine-worthy homes that make you feel bad about your own house," says Retta. "This ain't that show!" (via HGTV).
The show viewed by over 12 million people will come back for season four this summer while season five will be released next year, so fans won't have to wait long for more of the humorous and entertaining host. "Millions have tuned in to see Retta's hilarious hot takes on more than 40 of the country's ugliest houses, so we're doubling the order to get even more great content. Retta's humor brings everyone together for a lot of laughs and we can't wait to hit the road to capture more of it," said Loren Ruch, Head of Content at HGTV (via Warner Bros. Discovery).
Past winners
The house chosen as the absolute ugliest will win homeowners a $150,000 renovation from interior designer and co-host Alison Victoria. In Season 3, the winning house was in Manassas, Virginia. It was very dated and covered with so many religious details, like church-like stained-glass windows, crucifix wall décor, and cherub figurines, that HGTV dubbed it the "House of the Gilded Angel." While the home was spacious enough for the new owners, it desperately needed to be brought up to the times and Alison and Retta were up to the task.
Season 2 took Retta to some top vacation destinations and a Palm City, Florida home (shown above) was declared the ugliest house in paradise. The roof was misshapen, the wall panels and flooring were unappealing, and it simply wasn't comfortable for the household members. And of course, the Season 1 winner was "The House of No Secrets" in Soddy Daisy, Tennessee, which was a creepy, old party home with cameras in every room that ended up being sold after the season was aired.