Mortgage Rates Are Finally Trending Down. Will It Last?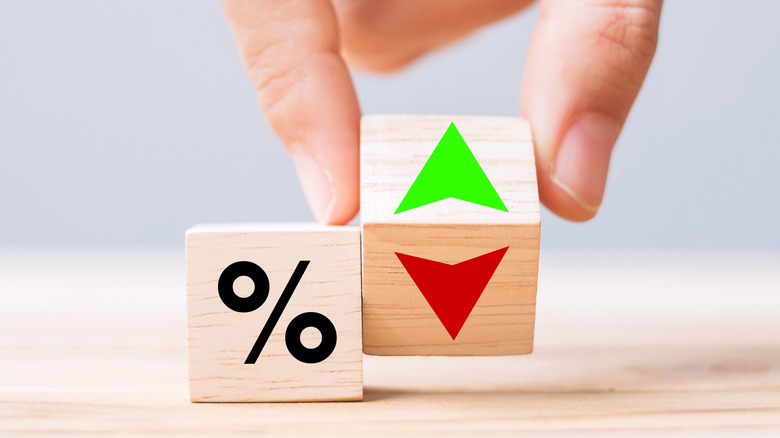 Jo Panuwat D/Shutterstock
The affordability of mortgage rates plays a huge role in whether aspiring homeowners can buy a house. Over the last year, mortgage rates have risen significantly, pushing many people out of the market. Unfortunately, home prices are also up, and interest rates have climbed in recent months. It's led to a slowing of the housing market, which could mean it's harder for home buyers and sellers to decide to move or refinance their loans. However, recent data shows that rates are trending down, and that's good news for everyone.
Freddie Mac, a US mortgage servicer, noted that 30-year-fixed rate mortgages had an average interest rate of 6.28% for the week ending April 6. That's higher than the 4.72% rate from a year ago, but down 0.14% from the December 2022 market end. So the question is, could rates continue to fall even further? There's no way to know what's to come, but experts believe that the current falling rates can stick around, making it more affordable for consumers to buy a home.
A significant cost savings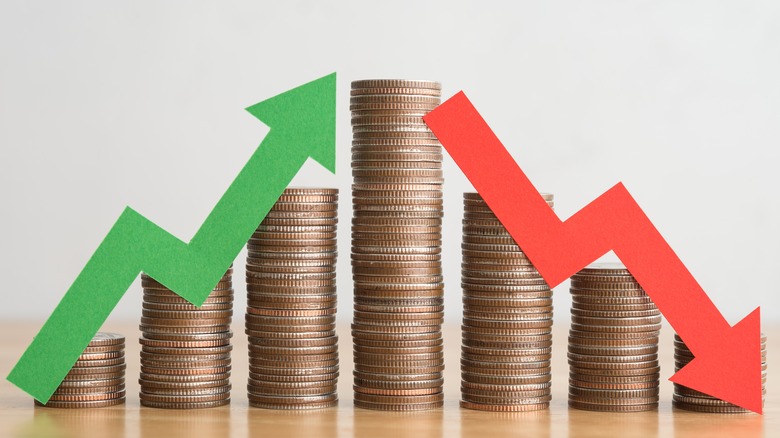 Pla2na/Shutterstock
Data from the National Association of Realtors found that the drop to 6.28% showcases significant cost savings for the average home buyer. Lawrence Yun, the chief economist for the National Association of Realtors, shared, "Compared to the recent 7% peak, the latest rate saves $140 per month for a home buyer on a $300,000 loan." That amount may not seem like a lot to everyone, but it can make a big difference in consumer budgets. Lower monthly payments make it more affordable for some people to buy a home, whereas they may otherwise have been priced out due to budgetary limitations. 
Yun was optimistic when considering whether this emerging trend would lead to long-term results. "Though week-to-week rate changes can move up and down, the longer-term prospects on rates is for further improvement, with a clear possibility of rates going under 6% by the year's end," Yun explained.
Notably, this is the fourth week of slight declines in interest rates. The week prior, the same 30-year fixed-rate mortgage had an interest rate of 6.32%.
Other factors contribute to the whole picture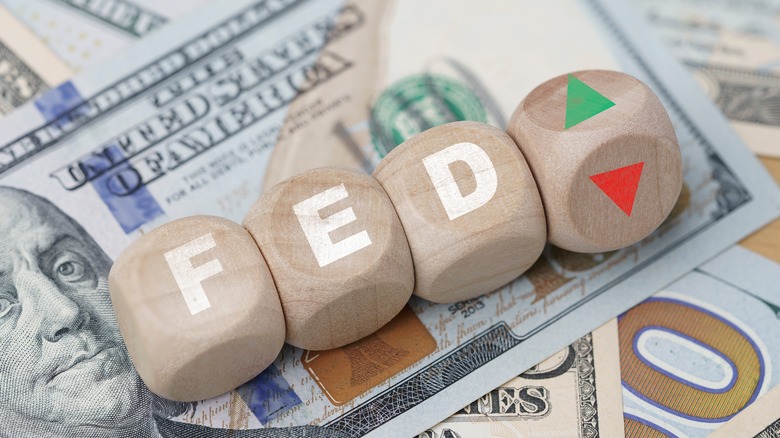 Dilok Klaisataporn/Shutterstock
While looking at mortgage rate trends is essential, there is much more to consider about the real estate market to determine if it will improve substantially in years to come. For example, the number of available apartments for rent has increased in the last couple of years thanks to an uptick in new development. In some areas, this has led to more apartments than needed, creating vacancies. That's a good thing because it indicates the cost of renting a home or apartment may decrease. This allows more prospective homeowners to save for a down payment on their future house.
Moderating high rental costs represents one step toward reducing the impact of inflation on the working class. Lowering inflationary factors like the cost of renting and home ownership is crucial in mitigating the Fed's recent interest rate hikes — a measure to combat inflation. However, the housing supply must keep up with demand for lasting results. Currently, housing inventory in many areas remains low, limiting the real estate market's growth.