The Outdated Plant Trend You Should Leave Behind In 2023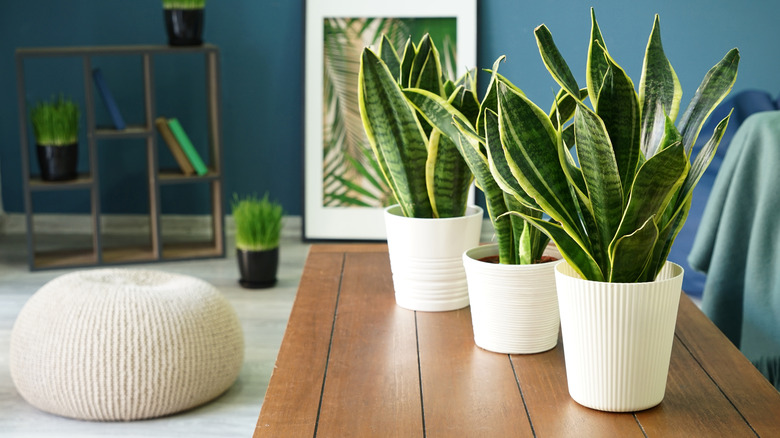 Aquarius Studio/Shutterstock
Houseplants are everywhere. They're placed in offices, coffee shops, homes, etc., because they bring a sense of tranquility to a space. There is a myriad of plants to choose from, and it can be challenging to pick one out for someone or yourself. If you don't have the greenest thumb, you might opt for something that doesn't require a lot of maintenance. Or, you might follow a plant trend you saw on social media that will help elevate your space. Following trends makes designing a space easier, but you still want to use your own discretion on what is really fit for your space — and there are some trends you may want to ditch entirely. For example, Dracaena trifasciata, or a snake plant, is controversial in the world of home design.
Snake plants are the more accessible plant of the bunch to grow and keep alive, especially if you're a first-time plant parent. They don't need to be watered daily; you can get away with watering them once or twice a month. However, some argue that a snake plant doesn't bring a lot of personality to a room and has become "basic" over the years.
Popularity can be a pitfall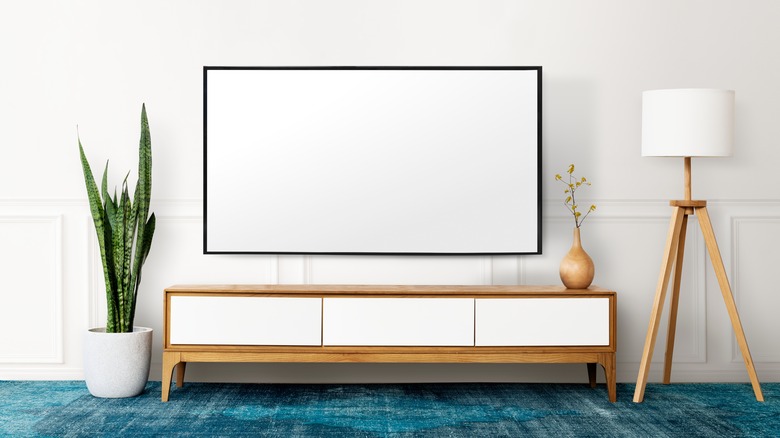 Rawpixel.com/Shutterstock
Snake plants are popular because of their low-maintenance nature and ability to fit in with any surroundings. Yet, this may be their biggest downfall since they're common in homes and commercial properties alike. Interior stylist Colin King told Clever, "Any plant that feels like it'd be in a doctor's office — especially those rubbery-looking snake plants –  are a total deal breaker."
In addition to their ubiquity, these plants don't usually have the most interesting look — the leaves on snake plants typically stand straight, causing them to have a plastic-y appearance when their leaves don't fall over the sides or curl around one another. On the other hand, the green and yellow colors contrast with a neutral, minimalist room but could blend in a room full of various patterns and colors. Even though it might look like a fake plant, if put in the right place, it can bring some color into your abode. But what should you opt for if you want to add color without picking an overdone plant?
Try out the pink Barbiecore plant trend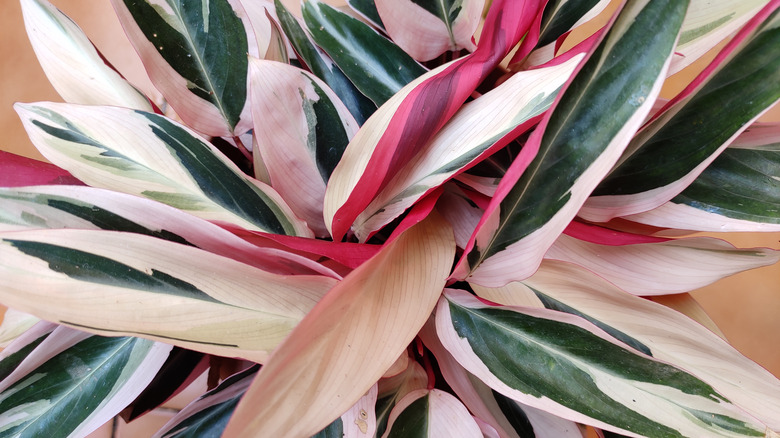 GYAN PRATIM RAICHOUDHURY/Shutterstock
Introduce a fun new plant into your home instead of sticking with something you know everyone else has. A huge trend from 2022 that's made its way into 2023 is pink Barbiecore. Barbie, of course, is the inspiration, which is everything you can think of in hot pink, from décor to furniture to plants. In this case, specifically for plants, any shades of pink in them make the cut for the trend. For example, you can add plants that have soft, dark, or in-between pink tones in their leaves.
If you enjoy a snake plant but want something different, opt for a Triostar stromanthe plant that can spruce up your indoor spaces. It has a similar variation of thick, rubbery green leaves to a snake plant. However, the Triostar has pink hues that contrast the green and yellow colors in the leaves. In addition, instead of growing straight, the Triostar leaves grow over one another, resembling water falling in a fountain. The fast-growing plant can be challenging to take care of since it has to be in a humid environment with indirect sunlight, but it blooms stunning pink and green foliage when it's at its peak. Set the plant on your dining table or windowsill in the living room for an elegant look. The pink hues will brighten up your space — and definitely negate any doctor's office vibes.